CalPERS, Avida, PLSA, Generali, Hymans Robertson, XPS Pensions Group, KPMG, Lombard Odier IM, Credit Suisse AM, Neptune, First State, Majedie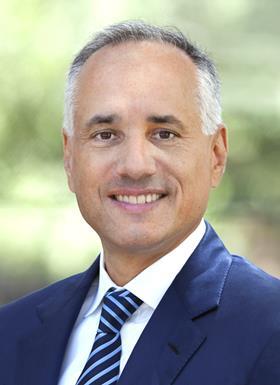 CalPERS – Ted Eliopoulos (right) will step down as chief investment officer of the US' biggest pension fund at the end of this year for family reasons. He has led the investment operations of the $350bn (€296.4bn) California Public Employees' Retirement System (CalPERS) since 2013 when he was made interim CIO. He took the job on a permanent basis in 2014.
Eliopoulos joined CalPERS in 2007 as senior investment officer for real estate and real assets. As CIO he has led a major overhaul of the portfolio, including reducing the number of external managers from 400 to 140 as part of CalPERS' Vision2020 plan to simplify its operations and reduce costs.
The fund's CEO, Marcie Frost, said: "Under Ted's leadership, the investment office has greatly reduced the cost and complexity of the investment portfolio and increased transparency around fees. Because every dollar we save goes back into the fund, our members will directly benefit from those cost savings for years to come. Ted has always been guided by our fiduciary obligation to our members and the fund."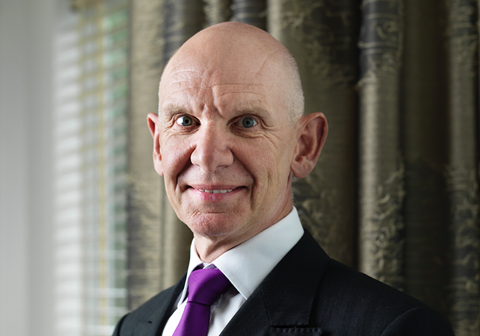 Avida International – Stan Beckers has joined Avida International's advisory board. He is also an executive fellow and non-executive chair of the AQR Asset Management Institute at London Business School, and non-executive director and chair of the risk committee at Rothesay Life in London.
Until April 2017, he was CEO of NN Investment Partners. Previous roles include managing director and co-head of BlackRock Solutions EMEA, head of the Scientific Active Equity Group Europe at Barclays Global Investors, and CIO at Kedge Capital. Beckers has also served as a member of the investment committees of several pension funds and on the supervisory boards of KAS BANK and Robeco in the Netherlands. He has taught at several universities and published more than 50 papers in various academic journals.
He said: "It is a pleasure and an honour to be part of the advisory board of Avida International at a time when the asset management industry finds itself at the cross-roads of increased transparency, ever more demanding regulatory reporting, cost pressures, technological change and business consolidation."
Pensions and Lifetime Savings Association (PLSA) – The UK pension fund association has appointed Simon Sarkar as head of research and Tiffany Tsang as policy lead within the governance and investment team. Sarkar previously worked at the Financial Conduct Authority for over 13 years within the research team. In his new role at the PLSA, he will manage the association's research programme.
Tsang is an economist and pension policy specialist with over 15 years of public policy experience. She was previously a policy adviser for the Association of British Insurers. At the PLSA she will work issues relating to defined benefit pensions and the Local Government Pension Scheme.
Generali Group Investments – Antonio Tedesco has joined Generali as the head of group asset liability management and strategic asset allocation within Generali's investments, asset and wealth management business unit. He reports to the head of group investment management solutions, Bruno Servant.
Tedesco joins Generali from PosteVita, where he was head of asset management and head of capital management, and previously the head of finance. Before this he held senior positions at JP Morgan Chase Bank in New York and London.
Hymans Robertson – The pensions and risk consultancy has promoted Susan McIlvogue to head of its trustee defined benefit (DB) business. She took over the role from Calum Cooper, also a partner, who will continue to work within trustee DB at Hymans Robertson. McIlvogue joined Hymans Robertson in 2014. Before that she was at Mercer for 19 years, advising a wide range of trustees and sponsors and holding a number of leadership roles.
Xafinity Punter Southall/XPS – Simeon Willis has been appointed chief investment officer at Xafinity Punter Southall, the UK consultancy group. He joins from KPMG where he was a director and head of investment strategy. He will be responsible for the group's strategic asset allocation advice, manager research, and investment research.
The newly merged UK consultancy group – formed when Xafinity bought parts of the Punter Southall Group earlier this year – today announced that it had rebranded as XPS Pensions Group.
KPMG – The audit and consultancy giant has appointed two staff to senior research roles. Ajith Nair is the company's new head of asset class and manager research, having worked as a principal investment consultant for more than seven years. Calum Brunton Smith has been named head of investment strategy research – he was also previously a principal investment consultant.
Lombard Odier IM/Credit Suisse AM – Juan Mendoza is to move to Lombard Odier from Credit Suisse as part of an agreement between the two Swiss asset managers. He runs the €236m Credit Suisse Global Prestige Equity fund, which will transfer into a new Lombard Odier fund once it is launched next month. Mendoza has run the high-conviction luxury goods strategy since 2009.
Neptune Investment Management – Theodora Zemek has been hired to the newly-created role of head of fixed income strategy at UK boutique Neptune. She was previously global head of fixed income at Axa Investment Managers where she oversaw major growth as the company recovered from the financial crisis. Before Axa, Zemek was head of fixed income at New Star Investment Management, and CIO and global head of fixed income at M&G Investment Management.
She is currently a non-executive director of BlackRock Global Investors UK and a council member of Goldsmiths University. Zemek has also held fund management roles at James Capel Fund Managers, the United Bank of Kuwait Investment Managers, Orion Royal Bank, the Swiss Bank Corporation, and Lehman Brothers Kuhn Loeb.
First State Investments – The UK subsidiary of Australian fund manager First State has hired Nick Grant as director of infrastructure investments within its European direct infrastructure team. He was most recently CEO of water supply company Severn Trent Services for the UK, Ireland and Italy, a role he held since 2014. He has also worked for major UK utilities companies Centrica and British Gas.
Majedie Asset Management – The UK-based equity boutique has hired two former BlackRock fund managers to replace Chris Reid, manager of its UK Income fund, who is leaving the firm to pursue a Masters in Finance degree. Mark Wharrier will replace Reid on the Majedie UK Income fund. He left BlackRock last year having previously managed its UK Income fund. He currently works at Troy Asset Management.
Imran Sattar was previously a co-manager on BlackRock's UK Focus fund, and will replace Reid as co-manager on the Majedie UK Focus fund alongside James de Uphaugh, Chris Field and Matthew Smith.