Legalisation of cannabis raises ethical questions for some investors, while presenting an investment opportunity for others
This April, Canada became only the second country, after Uruguay, to legalise possession and use of recreational cannabis. Many countries allow for medical marijuana, and several states in the United States have legalised cannabis but, on the whole, the world remains a pot-free zone when it comes to recreational use.
With several companies now listed on North American stock exchanges, investors have gained options to equities, which still come with taboos, legal problems and perceptions that are less than appealing to the investors some managers are working for.
Opportunities are certainly present as any new business opportunity comes with the promise of multiple uses, expansion plans and growth. However, large institutional investors have to be wary of their stakeholders, the countries in which they operate, and the rules governing their investment policies. As an investment, cannabis can have unexpected side effects.
The naysayers
Because of the perceived ethical, or actual legal, issues behind cannabis investing, some institutional investors remain on the sidelines. Sweden's four main national pension funds (AP Funds 1-4)have decided to avoid investing in cannabis.
Cannabis: the legal situation in Canada and the US
Canada
The Cannabis Act (also known as Bill C-45) legalised recreational cannabis use in Canada in combination with Bill C-46, an Act to Amend the Criminal Code. The Liberal Party of Canada proposed legalisation in 2012 and it was a campaign promise by Justin Trudeau. After his election as prime minister in 2015, the Task Force on Cannabis Legalization and Regulation was convened to study the matter. In June 2018, the Senate passed the bill and the PM announced the effective legalisation date as 17 October 2018. The first cannabis stores opened in April.
Under federal legislation:
Adults can possess up to 30 grams of legally-produced cannabis;
Adults can grow up to four cannabis plants per household;
The minimum age for purchase and use is 18 years;
Licensed production of cannabis is controlled by the federal government;
Distribution and sale of cannabis is controlled by provincial governments;
New measures have been set up to address impaired driving.
The US
The use and possession of cannabis is illegal under federal law for any purpose, by way of the Controlled Substances Act of 1970. Under the CSA, cannabis is classified as a Schedule I substance. At the state level, however, policies regarding the medical and recreational use of cannabis vary.
The medical use of cannabis is legal (with a doctor's recommendation) in 33 states, four out of five permanently inhabited US territories, and the District of Columbia. There are laws in 14 other states that limit tetrahydrocannabinol (THC) content, to allow access to products that are rich in cannabidiol (CBD), a non-psychoactive component of cannabis. Although cannabis remains a Schedule I drug, the Rohrabacher–Farr amendment prohibits federal prosecution of individuals complying with state medical cannabis laws.
The recreational use of cannabis is legal in 11 states – Alaska, California, Colorado, Illinois, Maine, Massachusetts, Michigan, Nevada, Oregon, Vermont, and Washington – and the District of Columbia, the Northern Mariana Islands, and Guam. In Illinois, where recreational use is decriminalised, the state legislature has passed a legalisation bill that would come into effect from January 2020.
The AP Funds Ethics Council says it has followed the United Nation's conventions on drug control, which limits the use of drugs to medical and scientific purposes only, notes John Howchin, secretary general for the Ethics Council. "The United Nations Conventions on Drug control today classify cannabis as one of the narcotic drugs that requires the strongest control. The Council bases its recommendations on conventions ratified by Sweden and, in this case, our recommendation to the funds is not to invest in companies supplying recreational cannabis. This recommendation has been followed by the funds."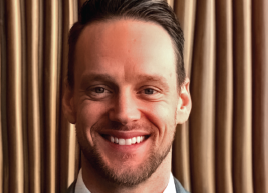 If any consideration to investment is to change, the UN conventions will need to change, he adds. In contrast, the AP7 fund has invested in two Canadian cannabis companies – Aurora Cannabis and Canopy Growth – and although the Council on Ethics voiced its disapproval of the purchase, according to published reports, AP7 went its own way, which often mirrors the MSCI All Countries World index.
Also, as has been reported in IPE, Norway's sovereign wealth fund recently blacklisted five cannabis companies after it was criticised by the Norwegian Narcotic Officers' Association for investing in the sector. NBIM, which manages the Government Pension Fund Global, was reported to have had a total of NOK909.6m (€93.1m) invested in Canadian companies Canopy Growth, Aphria and Aurora Cannabis and the US-based Scotts Miracle-Gro and INSYS Therapeutics at the end of 2018.
Taking the leap
But closer to where legalisation has occurred, some large institutional investors are making cannabis part of their portfolios. The Public Sector Pension Investment Board (PSP) is one of Canada's largest pension investment managers, with C$153bn (€168bn) of net assets under management as of 31 March 2018. It was disclosed that, as of the end of 2018, PSP bought 2.56m shares of Aurora Cannabis. The cost of PSP's Aurora Cannabis holding was roughly US$12.7m (€11.4m). This pension fund manager also added 60,300 shares to its position in Canopy Growth Corporation, bringing the total holding to 555,100 shares. The total cost of PSP's Canopy holding was about US$14.9m and finally it took 553,800 shares worth US$3.1m in Aphria.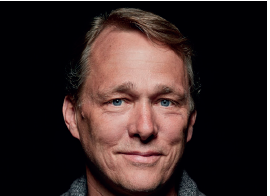 The numbers still seem small, according to Bruce Campbell, portfolio manager with StoneCastle Investment Management. As far as the trend, he says it will only go up from here. "In the US, there is very little institutional ownership because it is hard for them to get in and looking at Canadian companies, the valuation is more than they want to pay, but I think that changes over time and there will be a positive money flow into that sector."
And because the US, at the federal level, is still a 'no-pot'-investment zone, investors are looking elsewhere at peripheral markets. "Until we see it federally legal in the US, we're not going to see any pensions investing in US assets," says John Downs, director of business development at The Arcview Group. "It's also crowded, with valuations being what they are in Canada, so institutional investors are focusing on CBD [cannabidiol] and non-THC [tetrahydrocannabinol]-based assets not just in Canada or the US, but globally," he adds. "That's where they will continue to place capital until we get some type of federal movement on de-scheduling from Schedule 1 [of the Controlled Substances Act)] in the US."
Other funds in Canada with larger positions in the sector include the British Columbia Investment Management Corporation (BCI). It has over 500,000 shares in Canopy and nearly 1.5m shares in Aurora, for a total value of US$31.2m in cannabis, according to its unaudited equities list as of March 2018.
The California Public Employees' Retirement System, the biggest pension fund in the US, more than tripled its holdings in Tilray, a Canadian marijuana grower, to 5,617 shares at the end of 2018, up from 1,617 shares at the end of the third quarter.
"I believe the public is ahead of the investment community, that's why I have 600,000-700,000 shareholders," explains Bruce Linton, CEO of Canopy Growth. "The institutional bias took a lot longer to move through than the individual bias because the institutional bias is reinforced by regulators," he adds. Anecdotally, he says his meetings with large institutional investors are now with chief investment officers and not junior analysts.
What about valuations?
Valuations, by many accounts, are high for cannabis firms. It is an environment similar to the early days of the dot-com craze. "I think it will play out similar to what you saw then," says Campbell. "Right now everyone is looking at projections…. and they are assuming [targets] can be hit and be hit within reason. Some of these guys will not be able to monetise their businesses and I wouldn't be surprised if in four or five years there are entire facilities where multi-million dollars were spent to build out that are no longer manufacturing or growing cannabis. I do think you'll see some of these companies grow into their valuations and that will happen over time." Campbell says it is likely that earnings will increase and multiples will fall, making the sector more palatable for investors.
Linton is in agreement with Campbell and says that, over time, only a few companies will be left in the sector with significant market share. He says new products and intellectual property will be created, and they will be disrupters who dominate the sector, for example in the medical research field. "Medical research has an even longer protection barrier, so there's going to be multi-fabric cannabis companies that will look like a pretty good deal right now. That's why [investors] need to become good on cannabis companies that are proper and executing, because there will be a great deal of these cannabis companies that just disappear."
The main players in legalised cannabis
Aurora Cannabis
ACB – Toronto Stock Exchange ticker
Founded 2006
Headquarters: Edmonton, Alberta
Founders: Terry Booth, Steve Dobler, Dale Lesack, Chris Mayerson
Aurora Cannabis is a Canadian licensed cannabis producer, headquartered in Edmonton, Alberta. It trades on the Toronto Stock Exchange as ACB. As of September 2018, Aurora Cannabis had eight licensed production facilities, five sales licences, and operations in 24 countries.
Aurora grew through several acquisitions. By 2018, its subsidiaries included Pedanios (Germany's largest distributor of cannabis to pharmacies), CanvasRx (the largest medical cannabis patient outreach service in Canada), BC Northern Lights (an indoor growing-supplies manufacturer), Aurora-Larssen Projects (a globally leading greenhouse engineering and design consultancy), and H2 Biopharma (a late-stage ACMPR applicant in Quebec).
The company has 11 facilities worldwide – eight in production and three under construction. At full capacity, Aurora's network of facilities will be capable of producing more than 500 tonnes of high-grade cannabis per year.
Aurora has several brands including:
● Altavie – "Superior cannabis products designed for the premium customer segment. AltaVie users are curious, discerning about life and searching for physical, mental and emotional enrichment."
● San Rafael '71 – "Created for the classic consumer, San Rafael '71 was crafted to embody the Californian city and year where the west coast, laid-back vibe originated."
● Woodstock – "Almost 50 years after the rock concert, Woodstock is a line of cannabis products for the thriving music and festival lover."
Canopy Growth
CGC – NYSE Ticker
Founded: 2013
Headquarters: Smith Falls, Ontario
Founder: Bruce Linton
The company was the first federally regulated, licensed, publicly traded cannabis producer in North America, and traded on the Toronto Stock Exchange as WEED. It began trading as CGC on the New York Stock Exchange in May 2018, as the first cannabis producer on the NYSE.
In addition to operations in Canada, Canopy Growth has a partnership agreement in Spain with pharmaceutical company Alcaliber, owns a subsidiary in Germany that imports medical cannabis – Spektrum Cannabis – and has a partnership with Spectrum Cannabis Denmark, a medical cannabis grower.
The company is also involved in the business in Jamaica, Chile, Brazil and Australia. In 2018, Canopy purchased Annabis Medical, a distributor in the Czech Republic, and medical marijuana supplier Daddy Cann Lesotho in Africa. In February 2019, Canopy set up a partnership with the Beckley Foundation to distribute medical cannabis in the UK.
The company has several brands:
Tweed is its most well-known cannabis product. Spectrum Therapeutics is Canopy's international medical brand serving as the company's healthcare professional and patient-facing identity in medical markets in Canada and around the world.
DNA Genetics is creating new cannabis strains.
Craftgrow allows producers with cultivation and sales licences to sell their harvests through the Tweed brand.
Tokyo Smoke is a "design-focused" company that acts as a retail arm of Canopy.
Doja is a BC-based grower of "hand-crafted" flower.
Van der Pop is a female-focused cannabis business.
Maitri is a Quebec-based accessory company.
Many, like Downs, say it is difficult to justify the valuations. "It's a supply and demand issue. There is just not enough supply of those good names with good assets in the space and there is a ton of demand," he adds. "The biggest risk globally to the industry is slower-than-expected roll-outs, governments bungling the launch of legal regulated markets with onerous regulations that push consumers to the black market and just make it difficult for consumers." He says the Canadian roll-out has not gone well and it has "underwhelmed" because of regulatory problems.
Linton also points out that investors are still unsure of how to analyse cannabis companies because the area is so new. The challenge for investors is whether to send the tobacco analyst or consumer package goods analyst or agriculture analyst or medical analyst. The answer is all of those, according to Linton.
In fact, in Canada, where the investment is legal and becoming more mainstream, it was not until January 2018 that the first bank-based financing of cannabis occurred. Everything, says Linton, is new about the investment. "We are barely a year on the New York Stock Exchange and we've had all kinds of torque on it. Ask me one year from now and it will be way more than the first year. They let us on the exchange but they did not let us ring or touch the bell," he quips.