Materiality is the missing link between sustainability reporting, corporate strategy, risks and the UN's Sustainable Development Goals
The rapid increase in sustainability reporting, often driven by investors, means that much environmental, social and governance information needs to be disclosed. New definitions of materiality, such as double materiality or external-impact materiality, data-driven materiality and dynamic materiality, are appearing to complement and sometimes challenge financial materiality. This article will clarify these terms and explore their implications and the extent to which they help attain the UN's Sustainable Development Goals (SDG).
In our research, we analyse corporate sustainability reports of leaders in this field to identify whether known threats to our planetary boundaries, social stability and ecological systems1 inform their materiality assessments. Few companies classified these sustainability risks as material, which led to high levels of non-disclosure against these threats.
Our investigations further explore this divergence in how material risks are assessed in different contexts, and how they are siloed. We noted different material risks in relation to strategy, business models, operational and financial control, reputational capital, sustainability risks as well as for disclosure in financial and risks in sustainability reporting.
In sustainability reports, companies are more likely to identify risks in relation to selected SDGs. However, in most cases these same risks do not appear in their risk disclosures or materiality assessments in their financial reports. Depending where users source information, they receive substantively different sets of material risks. Problems exist with materiality assessments that are in need of resolution, an issue that many organisations are working to resolve.
It is one of those taken-for-granted terms that everyone thinks they understand. Scratch the surface, ask around and what emerges is confusion, particularly in relation to sustainability reporting.
Materiality for sustainability reporting is different from the materiality defined by accounting and auditing institutions when justifying deviations from financial reporting standards, including additional disclosures. Materiality is critical to sustainability reporting but is used differently. It is used to customise universal standards for individual corporations and to justify the non-disclosure of different dimensions of sustainability, leading to serious problems with the relevance, consistency, comparability and decision-usefulness of sustainability reports.
This is why redefining materiality for sustainability reporting is under consideration by institutions such as the World Economic Forum2, GRI, SASB, the World Benchmarking Alliance, the European Commission and leading ESG data providers, practitioners and platforms.
Materiality of what and to whom?
Materiality at its simplest means information that, if known at the time, would have changed a decision.
In relation to corporate disclosures, it requires some form of projection into the minds and circumstances of all potential decision makers who use these reports. In practice, this is impossible, which has led to the development of protocols to determine materiality of what and to whom. These have evolved in response to legal conflicts and case law associated with missing, malevolent or misleading corporate disclosures, resulting in a legal definition to materiality.
Powerful institutions, such as professional accountancy bodies, translated the risk of being sued, sanctioned or convicted into disclosure rules. For example, following the legal definition in the US closely, SASB translates financially material issues as "issues that are reasonably likely to impact the financial condition or operating performance of a company and therefore are most important to investors".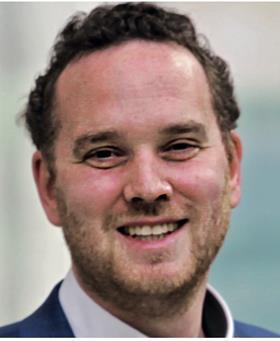 This implies that companies complying with SASB's materiality standards will have a defence against future claims relating to corporate disclosures on predetermined sustainable risks. SASB's protection is, however, restricted to the financial consequences to investors (to whom) given the limits of what they have determined as material. Whereas, the Global Reporting Initiative includes a broader non-financial, impact-oriented stakeholder (to whom) definition of what may be material: "The report shall cover topics that: reflects the reporting organization's significant economic, environmental, and social impacts; or substantively influence the assessments and decisions of stakeholders" (GRI 101, 2016).
The GRI's recent consultation proposes a further redefinition of what constitutes a material topic, as well as outlining acceptable materiality assessment processes. Full compliance with GRI standards offers a level of protection against claims over problematic disclosures in relation to corporate actions with negative social and environmental impacts.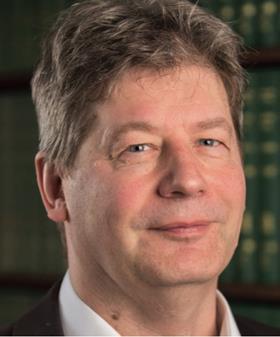 The EU's double-materiality concept, currently under consultation, combines the concepts of materiality chosen by SASB and GRI: non-financial disclosures will be determined by consideration of actions that affect a company's financial value as well as significant external social and environmental impacts, potentially resulting in higher levels of disclosure.
These three concepts of sustainability materiality share one key characteristic – an expert authority is using its experience to determine what different users want from corporate sustainability reports and in what format. Another approach is to let the users of the disclosed information decide what is material or more correctly to choose, from a menu of available data, what is material for them (to whom).
An example of this approach was described by Donato Calace at Datamaran as data-driven materiality, which challenges the assumption that, in our connected world, you can prescribe materiality for sectors, companies, users with any meaningful degree of precision. It is not possible to predict what will become financially material over time; rather what is needed is a risk-based data-driven approach to materiality based on external environmental, social, corporate governance, geopolitical and technology trends. This involves creating and publishing data on these risks to enable the use of AI and other digital technology by the report users. This way, decision makers can ultimately create their own sustainability reports with what is material to them.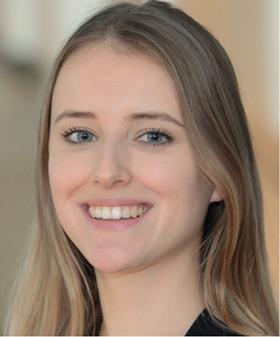 The G17 Eco open platform by Worldwidegeneration (WWG) is another example of this strategic direction. The platform enables users to define dynamic materiality based on a company's relationship with the Sustainable Development Goals. G17Eco is a monitoring and marketplace ecosystem platform to gain alignment, coordination, and connectivity of sustainability information. The platform is underpinned by innovative data bots and distributed ledger technology. It empowers all decision makers and users of sustainability information to map, monitor, measure and manage based on what they decide is decision-relevant to them.
Data-driven and dynamic materiality use digital technologies to empower users to determine what is material to them, creating the possibility of meaningful engagements on materiality with data intermediaries, standard setters, social movements, investors and corporations. It increases the scope of users whose needs are taken into account in sustainable accounts, recognising the values, objectives and needs of more sustainable decision making. By using globally accepted aspirations and strategies, such as the SDGs, to construct the universe of possible data needs, it shifts the balance of power as to what gets chosen to be disclosed, in what format and to whom. Using the SDGs provides a stable, authoritative and inclusive set of risks that need to be managed. The SDGs provide a map to scope out the dynamic relationship between corporations and the systems which they depend on, which they positively impact and those they damage.
Sustainability reporting should allow users to make meaningful risk-related decisions that respect our planetary boundaries. These boundaries ultimately determine our ability to create and distribute value over the medium and long term, and therefore should be part of any materiality assessment process.
Footnotes:
1. Otto, et al. (2020) Social tipping dynamics for stabilizing Earth's climate by 2050, Proceeding of the National Academy of Science, DOI: 10.1073/pnas.1900577117
2. WEF in collaboration with Deloitte, EY, KPMG and PwC announced a new era of corporate reporting introducing dynamic materiality: 'Towards Common Metrics and Consistent Reporting of Sustainable Value Creation'.
Dr Christoph Biehl is lecturer in responsible business at the University of Birmingham; Prof Ian Thomson is director, Lloyds Banking Group Centre for Responsible Business, University of Birmingham; Madeleine Travers is a researcher at the Lloyds Banking Group Centre for Responsible Business, University of Birmingham