Several factors have combined to boost the dollar's performance, finds David Turner
Emerging market currencies have been boosted recently by strong inflows from investors seeking higher returns. But Ayşe Ferliel Barounos finds not everyone expects the rebound to last 
Policies being pursued by Japan and China for different reasons are behind the rising yen and the falling renminbi that are having significant effects on financial markets
Anthony Harrington finds that investors can easily overlook the foreign exchange risk that comes with investing outside of their own currency area
Yes, says Michael Howell, managing director of CrossBorder Capital As the world gets bigger it seems to become ever more volatile. So its financial markets ride an endemic eight or nine rollercoaster with dizzying, white-knuckle peaks occurring in 1972, 1981, 1989, 1998, 2007-08 and now maybe in 2015 too.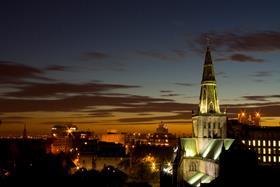 Scotland's biggest public sector pension fund also allocates £160m to direct investment portfolio

Around €2bn of assets to be hedged to euros through passive strategy

Sentiment changed to positive outlook on Japanese equities for first time in several months

University fund posts 16.4% investment return boosted by currency

Sterling's fall means trustees should now weigh strategic currency hedge, says Aon
Digital Edition
Registered users are entitled to the first digital issue of IPE with the compliments of the IPE.com team.