Several pension experts contend Shell's individual DC plan could provide a good model for the wider Dutch market
The UK has got many things right when it comes to auto-enrolment. What should other countries learn from the policy?
States in the US are offering retirement savings plans to workers who are not covered by company-sponsored schemes

A new landscape for Australia's fast-growing super sector will evolve over the next five years
BLPK says move is – at least in part – in response to external expectations 

Estimates from 128 listed companies collated by IPE include a £177m bill for HSBC 

Association stands ready to help determine 'the appropriate methodology to assess the future'

Actuary Georg Thurnes is to replace Karch as head of the occupational pensions group

Government's main legal adviser recommends against proposals from MPs to extend maximum recovery periods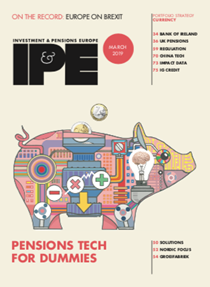 Digital Edition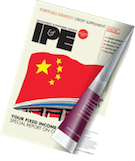 Subscribe to the digital edition of IPE magazine to view the latest issue directly in your browser.