With assets already surpassing the $4trn mark, ETFs are an undoubted success in the constellation of asset management products
Assets worldwide in exchange-traded funds (ETFs) are on a seemingly unstoppable growth path. Can anything halt ETFs' progress?
As institutions increase their use of ETFs, they have also grown more discerning regarding whom they trade with and how these trades are executed
Both the US and European ETF markets are dominated by a few key providers
The composition and weight of stocks in factor indices can differ significantly from one index provider to another
April 2017 marked the 17th anniversary of the listing of the first ETF in Europe. Although no longer a new product, the sector's growth rate continues to be impressive
Equity ETFs are still more popular, but fixed income products are catching up
Fixed-income markets have undergone significant structural changes since the 2008 financial crisis. These seismic shifts are forcing investors to adapt to a new market paradigm
The rapid growth of ETFs globally means that we are seeing increased official scrutiny of the sector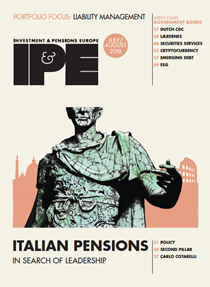 Digital Edition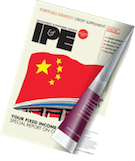 Subscribe to the digital edition of IPE magazine to view the latest issue directly in your browser.