Around the world, exchange-traded funds (ETFs) continue to grow in assets and importance, breaking records along the way.
Despite the growth in European ETF assets, issuers are facing margin pressure caused by fee cuts.
Digital Edition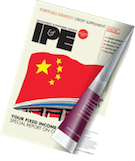 Subscribe to the digital edition of IPE magazine to view the latest issue directly in your browser.