The Americans are coming! But unlike the US cavalry providing an 11th-hour rescue in the last reel of an old-time Western, these Americans are moving in on what they hope will be a lucrative European ETF market.
Last year, Franklin Templeton launched a Europe-listed range of ETFs: Franklin LibertyShares UCITS ETFs now offer investors access to five actively managed smart beta equity ETFs and two active fixed income funds.
And this summer, Goldman Sachs and JPMorgan have joined the growing ranks of investment banks bolstering their European ETF teams with a series of senior hires.
But why is this transatlantic invasion happening just now?
"We believe that the ETF industry is far from being mature," says Caroline Baron, head of EMEA sales at Franklin Templeton. "This is still a young industry with many investors still not using these efficient, transparent and low-cost tools."
She adds: "Now is perfect timing for any business understanding the way clients manage assets – it is no longer about the merits of active versus passive, but more about solutions and being in the position to work with the client to offer a panel of strategies."
The US ETF industry may only be 25 years old, but its European counterpart, several years younger, has not yet closed the gap on its more mature neighbour.
According to ETFGI, the European ETF industry represents $828bn (€703bn)-worth of assets – around 17% – out of a global total of around $5.7trn.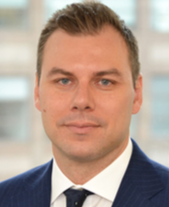 "Europe is roughly five to 10 years behind the US," says Bryon Lake, head of international ETFs at JP Morgan Asset Management. "We've seen assets doubling over every rolling five-year period, and in each region, since the first ETF was launched in 1993. We feel strongly that European ETFs will double in the next five years to over $1.6trn and then possibly again to $3.2trn."
Even so, the European ETF market has grown at almost 20% per annum for the past 10 years.
"This has generally been a period of exceptionally high beta returns which has been a key driver for the growth of passives which, in turn, has benefited ETFs," says Nick King, head of ETFs, Fidelity International.
And it is this growth which is attracting overseas managers.
King says: "These US managers have already had success launching ETFs in the US market and are now looking to distribute these capabilities internationally. They are able to leverage relationships and infrastructure globally and UCITS ETFs present distribution opportunities into Europe and also into Asia."
King observes: "Both the European and Asian markets are less developed than the US market so many expect this is where the largest growth opportunities exist. However, this will not be without challenges, as both European and Asian markets are more complex than the US – with a number of exchanges, regulators, languages and cultures to navigate."
Adam Laird, head of ETF strategy at Lyxor ETF, adds: "We've seen a lot of rapid growth in the European ETF market, with records broken in the last few years. I think for many international asset managers that's very appealing."
And he considers that the regulatory environment in Europe is also becoming quite favourable for ETFs.
"Since the start of 2018, MiFID II has effectively banned kickbacks from expensive active funds to distributors, with low-cost ETFs primed to benefit," he says. "And that's causing a lot of businesses, and not just from the US, to re-examine the ETF market, scared that their dinner is being eaten from under their noses."
Structurally, however, there are clear differences between the European market and its counterpart across the Atlantic.
"The European ETF market is fragmented, with ETFs listed across multiple exchanges and with multiple settlement arenas," says Manooj Mistry, co-head of index investing at DWS. "Furthermore, even though MiFID II is designed to establish a consolidated tape of centralised trade reporting, in practice this is still a work in progress."
Structural issues
In the US, by contrast, all trades settle in one place – the Depository Trust and Clearing Corporation – and there is an established consolidated tape.
Mistry says: "These structural issues are one reason why the European market remains largely dominated by institutional investors trading over-the-counter rather than on exchange, whereas in the US, liquidity has tended to concentrate on exchange. There are also differences in how ETFs are taxed in different countries across the EU."
Given that the European ETF market is always said to lag behind that of the US, what kind of product innovation can we expect to see in Europe?
Mistry says: "I would say that it is in terms of these structural issues, and how they impact investor uptake of ETFs, as opposed to product innovation, where the European market lags behind the US."
In terms of product innovation, however, Mistry expects to see more smart beta ETFs and more fixed income ETFs coming to market, in both the US and Europe.
He says: "One point worth noting is that new entrants are unlikely to come to market with products linked to mainstream indices, like the well-known equity indices, because this part of the market is already so developed and competitive. Instead, they will aim to exploit more niche areas like smart beta where they still see opportunities."
He adds: "Furthermore, some active managers are looking at the rise of passive investments and feel a need to respond, so they are launching active ETFs, or smart beta ETFs where the strategy is essentially a low-cost automated version of an active strategy. In this way, they hope to stop the bleeding of assets from their firms by offering low-cost passives."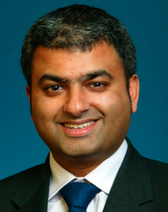 Franklin Templeton's Baron says: "We've seen the development of smart beta in the last few years and we strongly believe that there is a lot of room for growth. There is still a lack of education around the role of factors in the portfolios and especially when it comes to multi-factor solutions, how they behave, what role they play, where to put them in the portfolio, and so on."
She says that with smart beta ETFs growing at a faster rate than the market-cap weighted ETFs (45% versus 24% for the traditional ETF industry), and with more education and perhaps different market conditions, smart beta ETFs should gather even more assets.
She also suggests that an area which is still almost untouched is active ETFs.
Franklin Templeton launched its first two active fixed income ETFs in June this year and she says they have very well received so far.
"As investors better understand how market-cap weighted indices are built and also about some of the flaws they have, they look to alternative solutions while keeping all the attributes of the ETF wrapper: low cost, transparency, liquidity and simplicity," explains Baron. "Being active gives investors the ability to navigate the flaws of the traditional ETFs – especially on the fixed income side – and to build more robust portfolios."
And in an environment in which markets are becoming more volatile and uncertain, having someone at the helm of the ETF who is able to apply their experience and leverage the decades of research by the asset manager is an advantage that many investors would want to have, she says.
But in the US, the success and take-up of active ETFs is not new, says JPMorgan's Lake.
"This is mainly due to the maturity of the market and the broadening needs from clients who have adopted ETFs as investment tools on all types of strategies," he says. "We think the active ETF area of the European ETF market will grow significantly in the years to come. As with any investment innovation, it takes time to adopt."
He continues: "Generally speaking, we have observed that sophisticated investors across Europe are on the lookout for proven strategies that can provide diversification benefits in their portfolios. They also want to see innovation across a range of asset classes, although demand for greater innovation in fixed income is particularly noteworthy at present, whether that is for passive, smart beta and/or active capabilities."
However, Laird believes that Europe has developed its own culture of innovation to rival that of the US.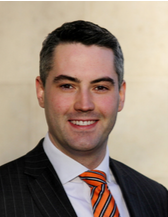 "Of course Europe is a smaller market than the US, and ETFs haven't had the same time to bed in," he acknowledges. "But I don't agree with the characterisation that we're European Luddites. We've been just as innovative. Fees levels are commensurate – we know that at Lyxor, since we launched the lowest cost range earlier this year, starting at 4 basis point fees."
Fidelity's King says he thinks product innovation will be similar both within and outside the US, and expects further development of factor-based products, as well as the development of active ETFs.
Going for retail
But he warns that increased retail usage will be one key factor that will be required to continue the rapid growth rate of the European ETF industry.
Franklin Templeton's Baron agrees, pointing out that in Europe more than 80% of the clients using ETFs are institutional in nature, versus a 50% split in the US between retail and professional investors; this gives the European industry scope to grow, she maintains.
Meanwhile, according to Mistry, assets invested passively in Europe account for around 10% of overall mutual fund assets.
"But in the US it's more like 20%," he says. "And while growth in Europe has been exponential, there is still a long way to go. The fixed income market is taking off, but still has a lot of development potential in terms of new products and in attracting assets. Factor investing is likely to become more mainstream, more retail investors are likely to start using ETFs, and more institutional investors as well."
And he suggests that the US invaders may not have things all their own way.
"Given that the European market is so different to the US, a provider that's already established there can't assume success in Europe simply by opening up shop here," Mistry says. "It takes a real understanding of the market and a lot of work at the grassroots level on the sales and distribution side."
Laird agrees that new entrants need to be aware that Europe has a different product culture from the US.
"With the exception of BlackRock, the big US providers haven't really taken off in Europe," he says. "Certainly the other big names across the Pond are not as dominant as Lyxor and Deutsche Bank. And that's because you need a local mindset to really get European investors."
He continues: "There's an obvious arrogance about the approach of some of the American players. Some of the new entrants have come along with expensive or overly-complex active strategies. Simply repackaging an old fashioned strategy won't make a hit. Europe is a different market."