What started as an emergency measure looks like it has become a permanent state of affairs.
To understand the current low level of interest rates, it is necessary to see it as the culmination of a trend that goes back to the 1980s
The effects of the European Central Bank's quantitative easing programme are yet to be quantified, leading some to think of it as the world's biggest 'experiment'. Caroline Hay reports
The US bond market is benefiting from negative interest rates in Europe and elsewhere. Christopher O'Dea reports
Central bank action in the UK and euro-zone has boosted the investment-grade corporate bond market. Lynn Strongin Dodds examines whether this can continue
Despite the inherent risks, pension funds are looking to high-yield debt and syndicated loans in their search for above-average returns, as Anthony Harrington explains
Institutional investors have under-invested in emerging market corporate debt so far, but Joseph Mariathasan finds the asset class's attractive fundamentals mean this may change soon
While multi-asset fixed income strategies have been popular in the UK for some time, European investors are only just beginning to take notice, says Charlotte Moore
Gail Moss explains why the Church of England Pensions Board is putting its faith in the US private-debt sector
The French supplementary pension scheme Ircantec's plan to diversify its portfolio could be hampered by newly proposed regulatory requirements on asset allocation, says Gail Moss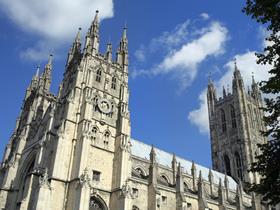 Companies that fail to address climate change in the next five years will be cut from the Church of England's portfolios
Government publishes white paper setting out negotiating position  
Standard Chartered in Germany opts for BVV as occupational pension provider

€600m contract follows the termination of Nestlé's in-house investment operations
Plus: Updated good practice guide for pension accounting; SIG faces investigation; FRC names firms under review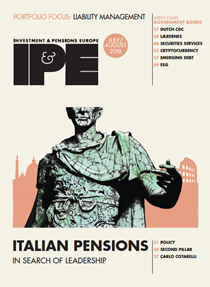 Digital Edition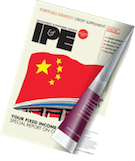 Subscribe to the digital edition of IPE magazine to view the latest issue directly in your browser.