Insurance-linked securities are gaining popularity as a diversifying asset class, but what are the available strategies, underlying risks and costs? 
Rachel Fixsen speaks to PGGM and AP3, two pioneer investors in the insurance-linked market
Diversification across catastrophe risks between different territories and natural perils is essential, according to Anthony Harrington
Diversifying into aviation, marine and energy risks through private placements makes sense from a risk-and-return perspective, writes Anthony Harrington 
Investors in insurance-linked securities (ILS) generally underwrite non-life risk, but sometimes insurers are willing to offload life risk as well, finds Carlo Svaluto Moreolo. What can investors expect from entering the life-risk market?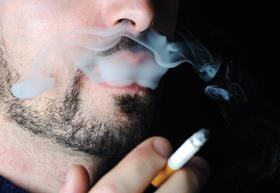 Multi-sector scheme also extends list of banned companies to include producers of controversial weapons
Denmark once again is the world's best but several systems have seen ratings drop in the past 12 months
Pension stakeholders agree new product proposal no old-age retirement strategy
Pension asset growth outstripping economic growth in many countries

Move follows similar decision from UK business and reflects a focus on fiduciary management
Digital Edition
Registered users are entitled to the first digital issue of IPE with the compliments of the IPE.com team.