Risk parity strategies have confounded the sceptics in 2017, performing well following mixed performance in previous years
Risk parity strategies have posted good results in 2017. What next?
Bridgewater's co-CEO tells Christopher O'Dea about some of the misconceptions regarding risk parity
HFR's new risk parity index family covers 25 strategies and $110bn in capital
How multi-asset, alternative risk premia strategies are disrupting the alternatives sector
How have major risk-factor correlations affected euro-denominated model portfolios?
Investors have for years used a 60% allocation to equities and a 40% allocation to bonds (sometimes inverted) as a simple and informal benchmark for an investment strategy
Joseph Mariathasan asks how multi-asset managers are seeking to prove their worth in a low-return, high-correlation world, when a 60/40 equity/bond portfolio looks hard to beat
Pension fund also considering hedging interest rate risk on liabilities

Proposed requirement for statement on approach to member views would risk 'greater confusion'

ABN Amro scheme posted 2% return for 2017 despite the setback

Support for signatories to report on how they considered wide range of stakeholders
Companies that fail to address climate change in the next five years will be cut from the Church of England's portfolios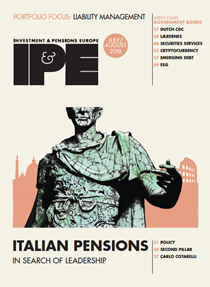 Digital Edition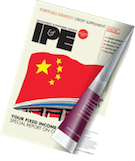 Subscribe to the digital edition of IPE magazine to view the latest issue directly in your browser.