Late-cycle dynamics, geopolitical tensions, trade wars and uncertainty surrounding Brexit are making investors jittery
John Huss and Yao Hua Ooi, principals at AQR, explain the firm's approach to risk parity
Multi-asset funds that take account of investor goals and time horizons could provide steady income
Investors in multi-asset strategies must make sure they understand all the risks involved
In-house asset management can deliver cost savings, control and overall value benefits but for complex or short-term strategies external management may offer better value for money
AP2's in-sourcing journey has reduced costs and boosted its flexibility and transparency
A checklist for investors looking to tap into multi-asset credit

Risk parity strategies have confounded the sceptics in 2017, performing well following mixed performance in previous years
Risk parity strategies have posted good results in 2017. What next?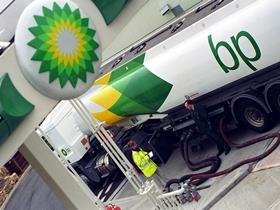 Management-backed shareholder resolution gets more than 99% of votes, but Follow This hails backers of its separate resolution as the 'heroes'
The asset manager has found that innovative companies are usually too small for direct investment to be suitable

Former CEO of fixed income at M&G Prudential to join USS in October

Public sector pension funds in England and Wales reported higher investment costs after a new code of transparency started to take effect
Finnish pension insurer co-developed the ETF as part of a shift towards responsible investments in its €47bn portfolio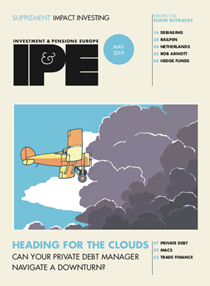 Digital Edition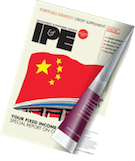 Subscribe to the digital edition of IPE magazine to view the latest issue directly in your browser.