Brexit: Industry Views
How might a British exit from the European Union affect European institutional investors both inside and outside the UK?  IPE asked experts across Europe for their views in the run-up to the 23 June British referendum. Here is a selection of their responses
Allianz Global Investors
Conflation can be a dangerous thing. The term Brexit is a beguiling and ubiquitous conflation. Yet, as shorthand, it invites people to imagine that a vote leave outcome on 23 June will result in an immediate and conclusive outcome.
In reality, should the UK electorate vote to leave the EU, this will mark the beginning of a protracted, years-long process to agree the terms of the UK's eventual departure from, and future relationship with, the EU. Such a negotiation would entail the careful unpicking of over 40 years of co-operation, alignment and harmonisation within the EU, and it would be uncharted territory for all parties involved. Indeed, before negotiations could even begin, the UK would need to decide what sort of relationship with the EU – the Swiss model, Norwegian model, Canadian model, or an altogether new model – it should pursue. 
So, over the longer term, it is quite uncertain how Brexit might affect European institutional investors. Indeed, what might be said with most certainty is that Brexit would significantly increase political uncertainty in the UK and potentially elsewhere within the EU. This, in turn, would affect business certainty and ultimately economic growth. The respite for long-term institutional investors is that there should be no cause for panic; there should be ample time to assess the potential impact of Brexit as further developments unfold.
The immediate market impact of a leave vote is more predictable in some respects – sterling would weaken further and foreign exchange volatility would rise. UK Gilts and bonds would also most likely come under pressure. UK companies with high overseas revenues could benefit from sterling weakness, but those that are dependent on importing goods and materials from overseas for the domestic market would suffer.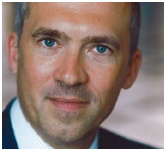 How institutional investors should respond in the event of a vote leave outcome will depend on their base currency in the first instance and their longer-term risk appetite. 
Andreas Utermann, CEO and Global CIO, Allianz Global Investors
---
According to some estimates, Brexit could cause UK GDP to fall by 2.5% and 9.5%, while the EU would suffer significant political risk if other countries seek to renegotiate their membership. Our view is that Brexit should be primarily analysed as an uncertainty shock that could lead, in the short run, to serious financial turmoil across Europe. Thus, whenever possible, investors must find a way to hedge against this risk.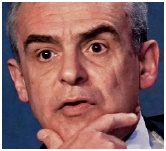 In the case of a Brexit, given the large current-account deficit, the pound would probably overreact on the downside. The impact on other asset classes is more ambiguous. The UK equity market, given its global exposure, could ultimately benefit from sterling depreciation. While UK government bond yields may trend somewhat higher, we expect the Bank of England to intervene with further quantitative easing (QE), if needed.
Globally, we recommend to be neutral on sterling and UK assets; to move away from the epicentre, favouring risky assets in other regions – emerging markets in particular – both on the debt and the equity side; and to strengthen liquidity positions and, whenever possible, to be long volatility, dollar and gold. In addition, on the debt side, we are underweight UK financials, have increased non-European exposures – emerging, US Treasuries, US investment grade credit – and reduced the exposure to the peripheral sovereign bond markets. On the equity side, while we maintain our positive view on Europe, we are more cautious and underweight investment banks. We have increased cash in portfolios to enable us to benefit from opportunities in the event of a market correction.
Generally speaking, Brexit should lead to lower bond yields in core euro-zone countries, exacerbating the challenges faced by long-term investors for asset/liability matching, and reducing the probability to preserve capital over time. The current strategic asset allocation is therefore less prudent than it may seem but paradoxically better diversified.
Pascal Blanqué, chief investment officer, Amundi
---
BlackRock
Brexit watchers mainly emphasise the impact on UK assets, in particular sterling. Fair enough, but a 'leave' vote has implications for both parties in this potential divorce.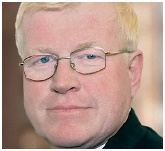 Europeans view a Brexit with mixed emotions: on the one hand, it removes a constant request for special treatment. On the other, the shock delivered by losing a large reform-minded economy could deliver a major blow to an already anaemic growth rate and, in turn, draw down European assets in any subsequent economic downturn. Add in the exit of a major defence capability and a consequential need to reassess European foreign policy and it becomes clear why this is more than a purely British question.
The outlook for UK investors may, perversely, be better than for Europeans. A drop in sterling on a longer-term basis – almost certain, given the fragile combination of lower direct investment flows post Brexit and a material need for foreign funding of a burgeoning current account deficit, will boost portfolio returns from non-domestic investments. A decline in sterling leads to potentially higher inflation, lower Gilt prices and a potential opportunity for final-salary schemes to hedge liabilities. On the other hand, Brexit and subsequent recession and reduced capital flows will mean lower cyclical returns from the important area of commercial property.
European investors, in contrast, get far less from the currency change, as they hold a greater proportion of domestic assets in portfolios and face on-going uncertainty about copycat separatism rising across the continent.
In truth, if a Brexit creates more instability in world markets, these apparent benefits will be drowned by a general decline in the price of risk assets. Markets are holding their breath.
Ewen Cameron Watt, senior director, BlackRock Investment Institute
---
Cambridge Associates
If the UK votes to exit the EU, the economic and market consequences will be significant.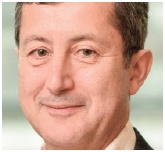 The long-term consequences for investors will depend on the UK's ability to successfully negotiate new trade ties with Europe and the rest of the world. It could reinvent itself as a nimble, entrepreneurial powerhouse, similar to Singapore. More likely, it may end up having to make the most of a bad situation, since it is more dependent on the EU than the EU is on it. Moreover, the EU would have little incentive to cut the UK a sweet deal since it would want to avoid tempting others to follow suit. 
It would take years for the lasting consequences to become apparent. Short term, things are clearer. Within minutes of a 'leave' vote, sterling, which has already weakened against other leading currencies over the past six months, would tumble – perhaps another 10-20%. Less immediately, UK real estate could soften as it relies on a vibrant City of London, which may downsize as banks and asset managers trim their European business. Also, UK Gilts could see increased volatility, caught in the crossfire of higher inflation, lower growth, higher budget deficits and, maybe, renewed QE.
For UK-based institutional investors, the consequences of leaving the EU are therefore mixed. Their stakes in UK large-cap equities – core to any growth strategy – could benefit from being denominated in a devalued currency, as would overseas assets if not hedged back to sterling.
For investors based outside the UK, the impact would depend on their specific exposure to the UK market. European equities may initially go down – as a shock reaction and as an acknowledgement that the old order was severely fraying at the edges. On the other hand, banks could see valuation gains in anticipation of business being repatriated to Frankfurt or Paris.
Stephen Saint-Leger, managing director, Cambridge Associates
---
Hermes Investment Management
The likely impact of Brexit for institutional investors would, at first glance, seem certain to differ for those in the UK compared with those outside. But the uncertainty during the transition to a new set of arrangements, messy, costly and drawn out as it will probably be, could also create investment opportunities for agile investors of all hues. We can consider three aspects in particular: the return (and risk) impact on investments; the impact on liability management; and the potential changes to the regulatory environment.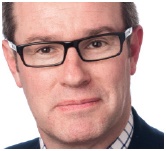 Without the appeal of unimpeded access to the EU's single market, one can easily envisage a negative impact on the flow of portfolio investment to the UK. On fear of Brexit alone, we have already seen a downward move in sterling and a rise in implied volatility. If fear becomes reality, we should anticipate a further currency depreciation. With greater uncertainty, we could expect a steepening of the yield curve and a widening of credit spreads.
UK equities, as a whole, could take a hit from Brexit, with small and medium-sized companies likely to underperform large-caps, given differing domestic exposure. Property in the UK has been heading towards a peak for some time and although the market is strong for sound structural reasons, there could easily be a blip to rents and prices. But with volatility comes opportunity, and institutional investors both within and outside the UK have time to prepare.
Any monetary stimulus could counterbalance a spike in inflation from currency depreciation that otherwise might have been welcomed by UK pension funds, and the longer-term impact of further QE might be less pleasant for underfunded plans, even with a lower rating for the UK.
Following Brexit, the UK will be on the back foot in terms of regulation. No doubt, there would be efforts made to mirror existing EU legislation – Institutions for Occupational Retirement Provision (IORP) Directive and European Market Infrastructure Regulation (EMIR) framework – but this would take time and limbo will ensue in the short term.
Financial markets will be pulled in different directions post an exit decision, with important impacts on assets and liability values.
Eoin Murray, head of investment office, Hermes Investment Management
---
The economic impacts of Brexit are significant not just for the UK and Europe, but for the global economy. A Bank of America Merrill Lynch survey in March showed that "13% of global investors see Brexit as the biggest tail risk for global markets", growing from 8% a month earlier, and these concerns seem likely to grow as the referendum date grows nearer.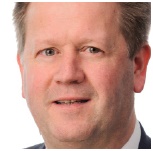 From an equity investor's perspective, financial markets do not generally relish periods of uncertainty, and if the UK votes to sever ties with Europe there will be plenty of that to contend with during the two-year negotiation period.
Most UK-listed companies would be affected by Brexit in some way, but some sectors have specific issues to consider. For example, weaker sterling would make UK-listed companies with significant overseas earnings more attractive than those with predominantly domestic businesses. Currency movements are also an important consideration for retailers as well as travel and leisure operators.
Financial services face regulatory uncertainty, as the EU's 'passporting' system allows financial services businesses to operate in other member states without setting up a local branch. If the UK loses the ability to provide cross-border financial services, the industry may be faced with significant additional costs such as establishing local branches in European centres, maintaining local capital, and compliance costs of seeking approval from multiple local regulators.
London's importance as a global financial centre is critical to demand for commercial space, which creates risks for London office real estate investment trusts (REITs). Reduced immigration and/or the potential relocation of some financial services would typically have a negative impact on house prices in London and the South East. Likewise, recruitment and employment agencies could be affected by reduced investment, lower population growth and a slowing economy.
Politics often has far less influence on medium to long-term company earnings than short-term market movements might suggest, and this volatility can also lead to opportunity if valuations overreact to short-term news flow.
Alan Custis, managing director, Lazard Asset Management
---
The short answer is that we do not know the impact because the details of the changed relationship between the UK and the EU post Brexit will be the subject of detailed and probably protracted negotiations. At its simplest, we can expect some reduction in the extent to which the UK is subject to EU regulation and legislation and at the same time some reduction in the extent to which the UK has access to the wider EU market for goods and services (but whether these changes are small or large, and the balance between them, cannot be known at this stage).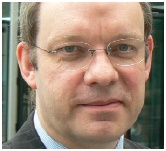 With an eye to preparing for a more significant outcome, if we assume that the balance struck between regulation and market access is at the extreme end of the range (that is, much less of both), then what might the implications be?
In terms of the day-to-day management of assets, it is difficult to see a material near-term effect on European institutional investors. They would presumably continue to invest in global equity, bond and alternative asset markets with free, untaxed, movement of capital between them. So the opportunity set for investors would likely be unchanged.
There might be some changes in terms of implementation of investment. UK-based and regulated asset managers might find it more difficult to access the EU market and vice-versa. Would current pan-European pooled fund structures still be 'fit for purpose'? Would custodians need to re-shape their pan-European operations in order to maintain maximum efficiency? And would global asset managers (and other financial service companies such as investment banks) continue to see London as the preferred location for pan-European and even global ex-North America operations? We do not (and cannot) know the answers to these questions but these can be seen as some of the risks that would arise following a Brexit decision.
And how would a relatively extreme settlement of Brexit terms affect economies and asset markets, as the background for European institutions investing? In the short term, it is difficult to see how a Brexit on these terms could act as anything other than a negative economic stimulus on both sides of the English Channel with likely delays (or worse) in consumer spending and capital investment. 
Slower economic growth in the UK might be exacerbated by population growth (one of the main engines for propelling the UK economy) also slowing. Longer term, multi-national and pan-European companies will review their distribution of employment and capital investment and many will arrive at a different geographic spread than exists today. Any slowing of economic growth creates an increased risk of secular stagnation with low growth, inflation and interest rates on an on-going long-term basis. 
Nick Sykes, partner, Mercer Investments
---
Millennium Global
In our view, Brexit will likely bring about severe damage to the UK's economy, given its high trade integration, sizeable external imbalances and comparative advantage in financial services. 
While part of the recent economic slowdown in the UK may be driven by other factors, the decline in investment intentions and weak capital goods production would suggest Brexit uncertainty is indeed already taking its toll.
We find it difficult to envisage a scenario where the UK will have as privileged an access to the single market if it exits the EU. Comprehensive access will likely be granted only in exchange for labour mobility and regulatory compliance, which are unlikely to be accepted after a Brexit vote. Academic studies, in general, attribute sizeable gains from EU membership from direct trade channels and even larger ones once dynamic, longer-term productivity considerations are taken into account. 
Brexit concerns are heightened by the large size of the UK's current account deficit. From a trade perspective, the EU constitutes almost half of UK's exports, suggesting disruptions will be sizeable. Furthermore longer-term disruptions are more likely to be localised in the services and financial sector, where a strong UK comparative advantage lies.
From a financial account perspective, sterling's support from portfolio flows has been unparalleled over the past few years. This, together with the large proportion of foreign direct investment linked to the financial sector, will probably add external financing pressures and force a current account adjustment via a weaker currency.
A reasonable overshoot of our fair-value metrics would suggest the euro/sterling rate could extend to a 0.80-0.84 range before the vote. In case of Brexit we believe sterling weakness will be broad-based, but traditional safe haven currencies such as the yen and the Swiss franc are likely to be key beneficiaries, against a backdrop of heightened and protracted uncertainty. 
Mattia Taboga, economist, Millennium Global