The potential of data has been seriously underestimated by securities services providers and the race is on to find more innovative ways of using it
Bonds have become more lucrative and important in securities lending
Blockchain may be useful but the transparency it provides may cause problems
State Street's CEO Jay Hooley has found inspiration in China's digital strategies, but doing business there has proved tough. Interview by Joseph Mariathasan
Think you understand and grasp the concept of blockchain technology? Prepare to be surprised as we explain the theory and potential uses within securities services
State Street is digitising every aspect of its financial services business through its Beacon Project. Is it the model for others to follow?
The securities services industry is finally experiencing a respite from a decade-long regulatory onslaught which has increased costs for all participants
Anthony Harrington looks at the introduction of the Europe-wide Target-2 Securities settlement engine for securities transactions
Anthony Harrington discusses the effects of the Basel III capital adequacy regulations on the securities lending business
Securities services providers are having to raise their game in response to demands of clients who face both increasing regulatory pressures and a low-yield environment
Pension funds are increasingly turning to custodians for help in dealing with the complexities of investing in illiquid alternatives asset classes
It will be some time before it becomes clear whether the Target2Securities platform will streamline cross-border transactions or spark unintended consequences with layers of national and international regulations
Plus: London CIV's latest mandate launched; Water industry regulator on dividends v pension contributions debate

Also: Regulator to probe large schemes' IT and operational risks; KAS Bank strikes agreement with SimCorp
Industry-wide schemes reduce state pension offset; Mercer Netherlands, APG, Robeco sign outsourcing agreements

Plus: Brunel publishes first annual report and accounts
Competition between global custodians and local full-service providers on the rise in Germany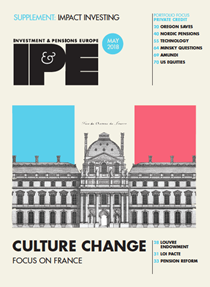 Digital Edition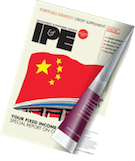 Subscribe to the digital edition of IPE magazine to view the latest issue directly in your browser.