A recent ruling by the UK Tax Tribunal decided that the imposition of UK income tax on the property income of a German pension scheme was unlawful under EU law
Some entities will not be eligible to offer PEPP products in Bulgaria, which looks like a recipe for market confusion
With the decline of DB pension funds, individuals are seeking alternatives for longevity protection

A growing number of countries are planning to reduce the strain placed on public finances of providing pensions to ever more retirees by encouraging individuals to make more adequate provision for their own retirement
How Dutch collective defined contribution schemes came about and how they differ from other schemes
The rate of increase in life expectancy in Germany appears to be slowing down 
Despite generous state incentives in the Turkish auto-enrolment system, opt-out rates are high
Whether or not to insure liabilities via a buyout or buy-in has long been a decision which most defined-benefit pension funds need to consider. Buyout deals have become integral to the pension fund landscape.
Dutch collective defined contribution is mostly a uniform concept, but with important distinctions
Dutch pension funds are picking up a yield premium by using swaps 
Back in 2010, the IASB and its US counterpart, the FASB, published a document that proposed a re-think of financial statements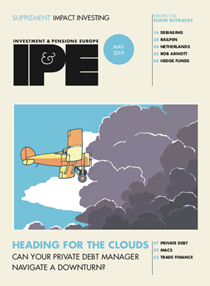 Digital Edition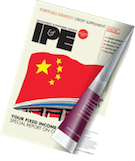 Subscribe to the digital edition of IPE magazine to view the latest issue directly in your browser.