---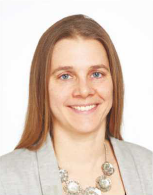 Some asset owners will say their ESG investments have always sought to make a positive difference to the world. That may well be the case but there is something distinct about the current interest in impact investing among institutional investors.
It brings impact – the fact that all investing has an impact and the express intention for it to be positive – out into the open.
There will be various reasons for the increased interest in outcomes – technological advances opening up new, and impact-qualifying, investment opportunities being one. The UN Sustainable Development Goals have undoubtedly been a driver of the increased interest in investing for a positive impact. The goals variously provide legitimacy, a shared language, a common framework, a roadmap.
Specialised impact investing firms have been around for a long time. Today it is hard to avoid the impression that mainstream asset managers are falling over each other to offer investment products or strategies geared towards meeting the growing demand for impact-oriented investing. From private debt to public equity, impact investing is – seems to be – everywhere.
A key aspect of impact investing, in all asset classes, is impact measurement and reporting. Investors, providers, academics and NGOs know this and are rolling up their sleeves. It is not easy. PGGM in the Netherlands is working with academics to see if science can help.
In mainstream institutional investment, the embracing of impact feels new. That could be deplored but it can also be welcomed. It means there is more to come.
Susanna Rust, Senior Reporter, IPE
susanna.rust@ipe.com