The rebranding of ING Investment Management, a well-recognised name in European asset management, is the epilogue to an intricate story that began during the financial crisis of the late 2000s.
For chief executive Stan Beckers, 7 April – the day the firm became known as NN Investment Partners – constitutes 'D-day' for the firm. While the industry veteran is adamant that the rebranding did not change the company's strategy, it did require an enormous effort to complete: renaming 1,400 share classes and reissuing 12,000 factsheets, launching a new website in 16 different countries and making sure more than 1,100 staff are attuned to the name change.
The rebranding took effect nearly nine months after parent company NN Group launched its initial public offering (IPO) in 2014. This was a key milestone in a long process, by which Dutch banking group ING was forced to divest from a series of businesses after a capital injection by the Dutch government in 2008.
The IPO allowed ING's insurance and asset management businesses to be grouped in the new company, NN Group. NN traces its roots to Nationale-Nederlanden, one of the Netherlands' oldest insurers, and a building block in the merger that created ING in 1991.
An agreement with the Dutch government and the European Union requires the ING Group to lower its stake in NN Group to below 50% by the end of this year and divest completely by the end of 2016.
"In practice we are already independent," says Beckers. So far, the split has been good for investors in both companies. Since the IPO in July last year, shares in NN Group rose almost 22% to €26, and the share price of the ING Group grew more than 35% to €14.50, as of mid-May.
Beckers maintains the rebranding was a "side-effect" of the change of the parent group's structure, and did not influence the firm's strategy.
He says it was sensible to choose the Nationale-Nederlanden name, "claiming back an old name that was sitting on the shelf and still had significant brand recognition in a number of markets".
But when it comes to the asset management part of the business, the new "old" brand carries an important difference: the addition of 'Partners', which was chosen, he explains, instead of 'Managers' to emphasise the company's strategic focus.
It tries to convey the firm's effort to be perceived as a partner rather than merely a seller of products, Becker says.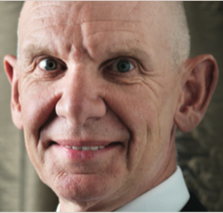 Stan Beckers
CEO, NN Investment Partners
• 2014: CEO, NN Investment Partners and member of the management board, NN Group
• 2013: Member of the NN Group operating committee
• 2008-13: Co-head at BlackRock Solutions for EMEA, and CIO for scientific active equity Europe, BlackRock, London
NN Investment Partners
• Known as ING Investment Management until April this year
• Part of the NN Group, insurance and asset management business
• NN Group – created through IPO in July 2014 as a result of the split of the ING Group
• Based in The Hague
• 1,100 staff
• AUM at 31 March: €203bn
• Focuses on less liquid segment of fixed income market and on developing multi-asset capabilities
"The partnership aspect will become increasingly important. The industry is becoming slowly but surely aware that we should be selling solutions rather than products. And if you want to offer solutions, you need to partner with your clients and understand their problems," he adds.
It is business as usual when it comes to products and investment styles. Beckers says: "Historically we have positioned ourselves as an active manager and will continue to do so. Our target is outperforming the market index but mainly in those markets we think are less efficient."
The bulk of the company's portfolio is in fixed income. According to IPE's 2015 Top 400 Asset Managers guide, the company managed €35.6bn in fixed income on behalf of European institutional clients, compared with €8.5bn in equities and €3.2bn in other asset classes.
According to Beckers, the company has acquired a comparative advantage in the liquid segment of the fixed income market – from emerging market debt and high yield to bank loans and export credit. "That is where the lack of liquidity provides opportunities to firms that know the market," he says.
In equities, NNIP relies on its emerging market franchise as well as its expertise in high dividend yield strategies. The firm is a pioneer in sustainable investment, having launched a sustainable equity strategy in 2000. Sustainability is a particular focus at the moment because the firm believes it drives value.
But one of the largest growth areas is multi-asset investment. In the year to 31 March, the company's multi-asset business saw its assets under management (AUM) grow from €16.4bn to €25.4bn. The flexible total return solution, which targets EURIBOR plus 3% before fees, grew from €409m to €624m in the same period.
Partly thanks to market appreciation, NNIP's total AUM reached €203bn in the first quarter of this year, a 20.8% year-on-year increase.
Beckers recognises that it is crucial to develop multi-asset capabilities, diversifying the company's overall portfolio, especially if NNIP aims to gain market share in fiduciary management.
As well as maintaining its strong footing in markets such as the Netherlands, Belgium, Poland and Spain, Beckers says the company plans to expand in new key areas. One of these is Germany, where he sees opportunities due to the new solvency regulations.
"Coping with the increasing regulatory pressure is probably beyond the capabilities of many small insurers, particularly in Germany. There is an opportunity to offer fiduciary services in that region, and we are exploring that," he says.
According to him, that segment of the market is overpopulated with mid to small insurance companies that are unprepared for Solvency II, the European directive governing insurers' capital requirements. Given that his firm works on a daily basis for the parent group's insurance business, he believes NNIP is well placed to exploit that opportunity.
As far as regulation goes, Beckers is disappointed with the direction of change lawmakers are dictating.
He says: "It seems the changes in regulation do not go any further than asserting that investing for retirement is an individual responsibility. This is a potential source of problems a few decades down the line, if people do not get the support they need.
"It is fair to say that politicians solve today's problems, not tomorrow's. I don't think all of those changes are resulting from an inspired vision of the future."
What about the cost of asset management services, which has become a core focus for regulators in recent years?
As an active manager, Beckers says the growth of passive products is a welcome challenge to the industry. But, more importantly, he is among those who argue the whole industry should seriously consider performance fees.
"I continue to be surprised that performance-related fees are not perceived as an answer to the cost question. To some degree, probably investors are reluctant to share the upside. But I do not see how anybody should object in principle, so long as there is a fixed fee component." He admits, however, that this is difficult to implement.
Time will tell whether NNIP will be able to deliver on its plans. But now that the separation from ING is complete, the company has a heavy load off its back and so can look to the future unencumbered by the burden of its past .
Beckers concludes: "ING Investment Management is dead, long live NN Investment Partners."