There has been much hand wringing among UK actuaries and pension scheme managers in the past few months about the impact of a court ruling last year requiring certain pension benefits to be paid equally to men and women.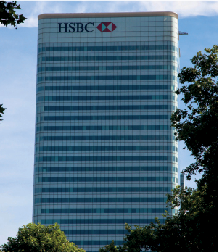 In the immediate aftermath of the 'guaranteed minimum pension' (GMP) ruling on 26 October 2018, consultancy firms seemed to enter a mini bidding war for which of them could come up with the most eye-watering figure for the total cost of implementing the decision. Aon started at £15bn (€17bn), Mercer estimated £20bn, and JLT trumped them both with £32bn.
As it turns out, they were all wrong. Hymans Robertson, having taken more time and crunched some real-world data, estimated last month that the total bill was more likely to be in the region of £8bn – at the most, half of the most conservative estimate made in October.
IPE has crunched some numbers too, collating estimates published by 131 listed companies. In total, they have accounted for costs of £2bn – roughly 0.48% of their combined liabilities.
Some figures within that dataset are still concerning: HSBC's UK pension fund recorded a £177m bill, one of 10 companies reporting costs in excess of £50m. All this for a change that is expected to make little difference to individual scheme members.
But another line of HSBC's 2018 accounts can help put these numbers into context. Actuarial gains – related to a higher discount rate and changing mortality assumptions – wiped more than £800m off its liabilities. At the end of December, the bank's pension liabilities were 9.5% less than a year earlier.
Declining rates of longevity improvements are expected to have a far greater impact on liabilities than one-off accounting adjustments for schemes across Europe, regardless of what headlines may tell you. Context is crucial.
Nick Reeve, News Editor
nick.reeve@ipe.com
Ten years ago
1

2

3

4

Currently reading

What's in a number?