Institutional investors parked their fears over the UK's prospective departure from the European Union in favour of increasing their exposure to UK assets in the second quarter of 2018, a new survey has found.
According to State Street's quarterly "Brexometer" study, optimism among the 102 institutions surveyed peaked during the period, with the number of investors looking to decrease their UK weighting dropping to an all-time low of 14% – 10 percentage points lower than recorded in the previous quarter.
The number of investors actively seeking to increase their exposure rose a percentage point to 13% – the same as during the second quarter of 2017, the data showed.
However, Michael Metcalfe, head of global macro strategy at State Street Global Markets, sounded a note of caution.
"The survey reflects a period when optimism regarding Brexit (and sterling) was near its peak," he said.
"Investors were less optimistic as a whole, but less pessimistic on their UK asset holdings. The test now will be whether that holds as the practicalities, political and otherwise, of a softer Brexit are fleshed out."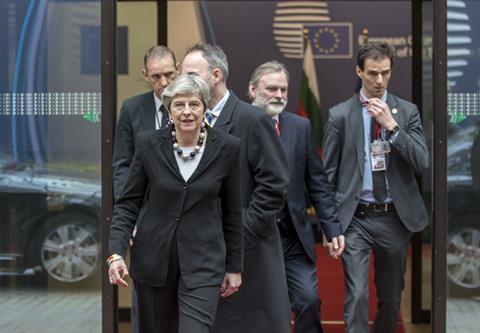 Concerns remain over the potential impact of the UK leaving the EU in March next year, however. A further poll, conducted by PTL, an independent trustee and governance services provider, revealed that Brexit investment implications ranked second among trustees' worries about defined benefit risks.
Employer covenant risk was the main concern (27.6%), with Brexit and the possibility of new deficit funding rules – which many expect to be introduced by the Pensions Regulator later this year – vying for second and third place with 13.8% and 13.2% respectively.
In September last year, Brexit worries were highlighted by just under 11% of trustees – with longevity increases voted the second most worrying factor (12.9%) after covenant risks (24.8%).
"The risk score for the investment impact of Brexit has once again increased, perhaps as we near the end of the negotiation period without any real clarity around what will happen to the markets, or those who raise capital through them," said Richard Butcher, managing director at PTL.
"Employer covenant risk remains the highest-rated risk and is up by a sizeable margin for the second consecutive quarter, indicating continued uncertainty about the UK economy and employers' ability to meet their funding needs."
PTL's survey also highlighted trustees' concerns over cyber-security
Both surveys emphasised ongoing worries over various macro-economic factors, such as global growth and inflation.