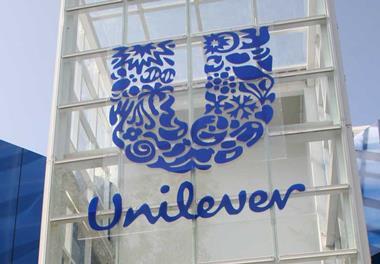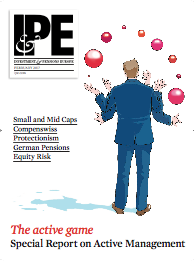 Digital Edition
Registered users are entitled to the first digital issue of IPE with the compliments of the IPE.com team.
Frank Juliano, head of asset management at Compenswiss, tells Carlo Svaluto Moreolo what lies ahead for Switzerland's social security funds
Three pension funds - Amonis, Fondenergia and UMR Corem - talk about equity risk 
Developments in the US and Europe presage a substantial change in the conduct of international trade
European insurers may turn to a wider range of asset management strategies as they face up to difficult market conditions
Hedge fund fees are just one part of the cost equation. The real discussion should be about value for money and not headline fees
Lay representation on pension fund trustee boards is one of the hallmarks of occupational pensions in Europe and other parts of the world
President Trump's aggressive protectionist rhetoric has raised concerns. Many fear that the measures he is advocating could lead to an all-out trade war
Daniel Ben-Ami looks at how smaller companies are adapting to the economic and political landscape 
The performance of US small and medium-sized companies has been boosted by an expectation of lower taxes and lighter regulation under President Trump
Smaller companies are crucial to the success of the European economy. However, the way they are nurtured by investors and governments varies dramatically
Trump and I agree on one thing: liberals and centrists love to whinge. If we are clever, we engage in intellectual self-gratification, showing how well we understand the complexity. If now isn't the time for a big pivot in how we show up in the world, in actions and not just sophisticated banter, when would be?
Last month I met with my old friend Thijs, who is CIO of a large UK corporate pension scheme, working in a small investment office in the UK with an enlightened CEO