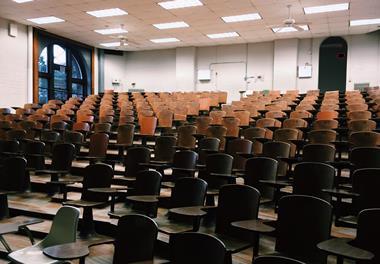 CEO Torben Möger Pedersen takes solo award, while AP4, FRR, ERAFP and ÄVWL are all multiple winners

Could auto-enrolment pension savings be used to pay off loans or buy a house?

Panellists discuss outcomes-based investing, ESG, fees, Brexit and more

IPE's contributing editor gives his perspective on a panel debate from last week's IPE Conference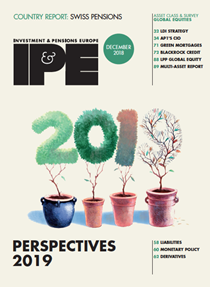 Digital Edition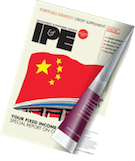 Subscribe to the digital edition of IPE magazine to view the latest issue directly in your browser.
We asked two European pension funds how they hedge against interest rate risk, as the probability that interest rates will rise over the few next years grows 

Mikael Angberg, CIO of Första AP-fonden (AP1), one of Sweden's buffer funds, outlines the fund's investment philosophy to Carlo Svaluto Moreolo
A consensus on the direction of 10-year US Treasury rates is not obvious, because the answer reverts to a further question: whose consensus? Strategists, economists and other informed professionals have a particular view. The market itself, however, expresses a more diffuse and different opinion. 
Global tension means exchange rates will again become a key mover of investor decisions
The rate of increase in life expectancy in Germany appears to be slowing down 

Given overall pressure on funding rates and falling asset markets, 2019 looks set to be a year where good governance and adaptability to external events will be crucial

Applying economics models to understand politics is like trying to use a trowel to saw a piece of wood in half
Mean reversion is useful in valuing stocks, but there are many unpredictable factors that can disrupt long-term assumptions 
The political and economic uncertainty surrounding Turkey and Argentina is distracting investors from the sound fundamentals to be found elsewhere across the asset class
Some US smaller companies may benefit from America First policies but others will not
Europe's capital markets are facing some of their toughest challenges since the global financial crisis 
In October, I wrote that investors would soon have to choose between backing social justice or going along with authoritarian- ism. I was not expecting that the choice would come so quickly
It is fitting that we launched our 'Purpose of Asset Management' paper in London, not far from 221b Baker Street, the home of the famous fictional detective, Sherlock Holmes. 

Paying good pensions is a noble purpose but much less so if investors, inadvertently or otherwise, help create a world that is not worth living in
The focus of ESG investment has been moving towards the environmental over several years. Topics like green bonds, carbon indices, green ETFs, portfolio carbon footprinting and decarbonisation are making headway