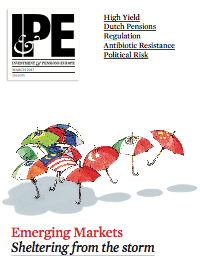 Digital Edition
Registered users are entitled to the first digital issue of IPE with the compliments of the IPE.com team.
Three pension funds - Industriens Pension, Migros Pensionskasse and SPMS – explain their approach to managing geopolitical risks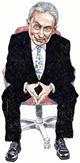 Robin Ellison, chairman of Carillion Pension Trustees, tells Carlo Svaluto Moreolo about the scheme's approach to de-risking and regulation
Securities services providers have a ring-side view of the pooling process for the UK local government pension sector. Brian Bollen polls the opinions
IPE reviews regulatory and legislative changes affecting pensions in key European countries
Active bond managers are having to work hard to convince investors that they can provide better value for money than passive strategies
There is a live debate in the Netherlands with regard to the pensions (or lack of them) of the million-plus group of self-employed, or zzp'ers in Dutch
An unintended consequence of Donald Trump's accession to the US presidency is a surge in Mexico's profile among Europeans

Brendan Maton finds there is some wariness about how long high-yield debt will continue to offer good returns in the current environment, although investors still find the asset class attractive
Joseph Mariathasan assesses the European high-yield market at a time when political risks are set to dominate investors' thinking

Volatility driven by currency and fund flows means EM investors should steer clear of passive
Sadly, investors too often see, hear and speak no evil. Their failure to protest at Donald's Trump's entry ban is only the latest example. 
Pensions are by their nature long-term and this can often lead to an acceptance of inertia because "this is how we have always done it". But in today's world this is no longer good enough