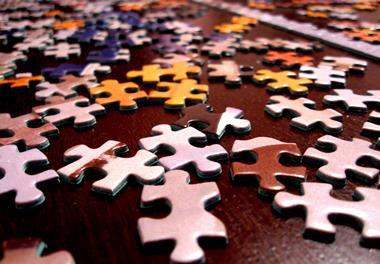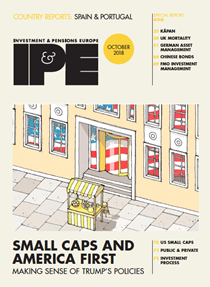 Digital Edition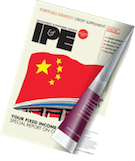 Subscribe to the digital edition of IPE magazine to view the latest issue directly in your browser.
We asked the senior managers of two European pension funds to describe how they invest in small-cap equities and what are the challenges and opportunities in this asset class

Marie Giertz, CIO of Kåpan Pensioner, the pension fund for Swedish government employees, tells Carlo Svaluto Moreolo about the fund's strategy and ongoing projects
Whether or not to insure liabilities via a buyout or buy-in has long been a decision which most defined-benefit pension funds need to consider. Buyout deals have become integral to the pension fund landscape.
So how does one model the effect of further tariffs on a portfolio? This article shows how to construct a potential trade-war scenario and analyse the impact on a euro-denominated global multi-asset class portfolio
Amid all the talk of deglobalisation, certain tenets of the world remain fixed in our minds. Key among these assumptions is the status of the dollar as the global reserve currency. 

With assets of in excess of £1.8trn, DB occupational pensions easily represent the single largest stock of financial savings in the UK

The typical investor is probably behind the times when it comes to understanding the implications of China's rise
Some US smaller companies may benefit from America First policies but others will not
Comparisons of the performance of listed smaller companies and private equity are fraught with difficulty
Most emerging markets are regarded as reasonably placed to handle the impact of the winding up of quantitative easing in the West

Prof Jeffrey Pfeffer, one of the most influential management thinkers, was typically direct when I asked him what he thought the underlying problem was: "Companies and investors worry about environmental sustainability reputation but don't care at all about human sustainability."
It is fitting that we launched our 'Purpose of Asset Management' paper in London, not far from 221b Baker Street, the home of the famous fictional detective, Sherlock Holmes. 
The focus of ESG investment has been moving towards the environmental over several years. Topics like green bonds, carbon indices, green ETFs, portfolio carbon footprinting and decarbonisation are making headway

Incorporating changing behaviour and technological trends in retirement planning is essential
It is impossible to know how today's CIOs will look back on their actions in the 2010s. But, we still have time to avert the worst of runaway climate change