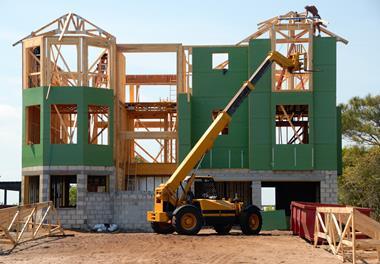 CEO Torben Möger Pedersen takes solo award, while AP4, FRR, ERAFP and ÄVWL are all multiple winners

Could auto-enrolment pension savings be used to pay off loans or buy a house?

Panellists discuss outcomes-based investing, ESG, fees, Brexit and more

IPE's contributing editor gives his perspective on a panel debate from last week's IPE Conference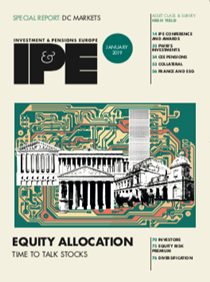 Digital Edition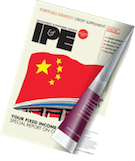 Subscribe to the digital edition of IPE magazine to view the latest issue directly in your browser.
As the equity markets begin 2019 in worse shape than last year, we asked three European pension funds how they conceive and execute their equity strategy, in order protect the portfolio
Xander den Uyl, chairman of PWRI, the Dutch fund for disabled workers, tells Carlo Svaluto Moreolo about its particular approach to ESG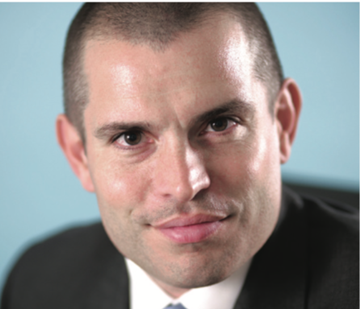 Rising interest rates put collateral management strategies to the test

Protectionism is becoming more widespread despite the benefits of free trade being understood for more than two centuries
The new rules are having a dramatic effect on the world of investment research
For many people, being asked to solve their retirement planning problems is akin to being asked to build their own car
No wonder the discussion of trade is in such a tangle. The terminology around the subject is almost designed to cause confusion.
This year high-yield investors will have to weather not only the winding up of quantitative easing but additional political challenges
Mean reversion is useful in valuing stocks, but there are many unpredictable factors that can disrupt long-term assumptions 
The political and economic uncertainty surrounding Turkey and Argentina is distracting investors from the sound fundamentals to be found elsewhere across the asset class

Mark Zuckerberg "is a bigger threat to American democracy than Donald Trump", says David Runciman, professor of politics at Cambridge University

The statistics on public market participation by corporations over the past two decades make grim reading. The US had 14% fewer exchange-listed firms in 2012 than in 1975 
Europe's capital markets are facing some of their toughest challenges since the global financial crisis 
In October, I wrote that investors would soon have to choose between backing social justice or going along with authoritarian- ism. I was not expecting that the choice would come so quickly
It is fitting that we launched our 'Purpose of Asset Management' paper in London, not far from 221b Baker Street, the home of the famous fictional detective, Sherlock Holmes.