As the valuations of traditional credit assets look stretched, we asked two Danish institutions how they invest in alternative credit markets
Tom Mergaerts , CEO of Amonis, tells Carlo Svaluto Moreolo about the Belgian €2.1bn pension fund's uncompromising investment philosophy
Equity investors putting faith in growth stocks – stocks that are priced expensively relative to fundamentals because they are expected to grow fast – received a shock in early September when they sold off sharply.

Large buyout funds are a staple ingredient in many institutional pension funds' private-equity portfolios. Focusing on more diversified private-market strategies could be a better way to achieve return objectives

Muted and constrained economic growth, continued low yields and quantitative easing, combined with a poor investment return outlook, loom over Europe's pension sector.

Although the prospect of a trade war is the tail risk that has most worried fund managers since mid-2018, other potential perils look more threatening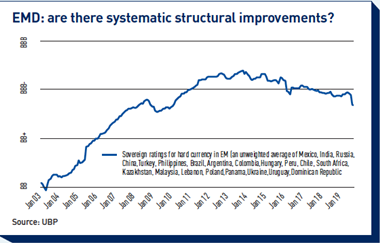 Although emerging markets are in aggregate enjoying structural improvements, there are stark differences between regions
Public markets are shrinking while private markets are attracting huge amounts of capital. But it is still not clear which is the better bet
An anti-corruption drive by Latin American companies is creating opportunities for responsible investors

The ESG project is well beyond its childhood, even its teenage years. PRI has been going for 13 years and SRI activity pre-dated it by a decade. 
"It is crucial to remember that the focus on good governance extends to including illiquid and private investment"

"Principles 3.0 is intended to offer a road map to optimal partnerships in the private equity industry"
When foundations and wealthy individuals launched their Rapid Response-Able Fund (RRAF) in spring 2020, commentators sneered at the "save the world" motivation while others said it would distract attention from the political changes that were needed.

The financial services industry is one of the least trusted in the UK. The Purpose of Finance project aims to address issues of trust and reform