We asked two pension funds to share their views about investing in Europe at this crucial juncture for its economy 

Grégoire Haenni, CIO of CPEG, the public pension fund for the Swiss canton of Geneva, explains the fund's multidimensional approach to asset allocation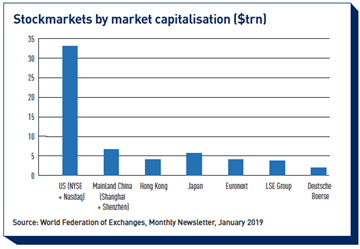 Investors are divided on whether to classify Chinese equities as a distinct asset class

The new European Commission will inherit a coherent but partially implemented Capital Markets Union (CMU) in the autumn. But much needs to be done to consolidate, refocus and re-energise this landmark constellation of policies and objectives.
There is no going back to the days when the key political divide was between mainstream left and right

English evangelical protestants allied with the Quakers initiated the campaign to abolish the UK slave trade in the early nineteenth century. Two centuries later, the Vatican has said that climate change is a "moral and religious imperative for humanity". Will the fate of fossil fuel companies be defined by public, sovereign and religious investors? And can other investors watch from the sidelines?

A striking indication of ESG's importance in Switzerland is that Ueli Maurer, the country's president, will be the keynote speaker at the Swiss Sustainable Finance annual conference in Bern

When I called for investor engagement with Facebook and the social media giants, I did not expect to see a sovereign wealth fund leading such an initiative just three months later

Impact investing has undergone a rapid evolution over the past decade. What originally started with investments in countries at the bottom of the pyramid has become a valid investment approach in developed countries as well. 

Vastly reduced costs of launching and building satellites opens up range of new opportunities