The former chief executives of two major European pension funds are supporting a planned new endowment focused on investing in climate change solutions.
Mats Andersson, former CEO of AP4 in Sweden, and Philippe Desfossés, ex-CEO of France's ERAFP, are supporting the founders of the Climate Endowment, according to a press release.
Stephen Blyth, former chief of Harvard University's endowment fund, is the third major investment expert on the new group's advisory panel.
According to the press release, the Climate Endowment was being launched as "an urgent response to the climate crisis and to the European voters' outcry for a green revolution".
Three individuals were identified as "initiators and founders" of the endowment:
Jochen Wermuth, founder of German family office Wermuth Asset Management and member of the investment committee of Germany's newly created €24bn fund to finance the storage of nuclear waste;
Markus Bodenmeier, co-founder of AQAL, a Munich-based multi-family office; and
Patrick Horend, former special situations investor and risk manager at the Abu Dhabi Investment Council.
AQAL and Wermuth Asset Management are also separately named as backing the launch.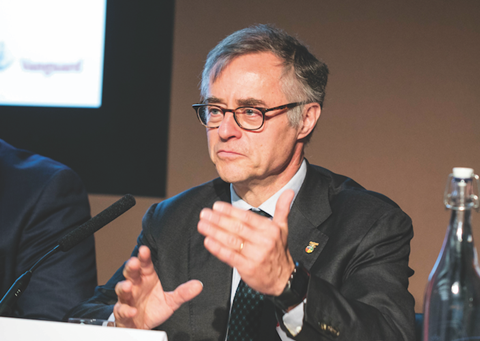 The initiators of Climate Endowment aim to raise €20bn-40bn in commitments from the public and private sector.
It is due to be launched in the autumn and will be headquartered in Berlin, "the centre of the energy transition and home to many research and policy institutions on climate change", the statement said.
Targeting institutional investors such as EU pension funds, it said it would focus on illiquid investments in renewable energy, new mobility, and related clean tech assets.
Large US endowments had achieved better financial results than EU pension funds and insurers over the past decades, according to the statement, which attributed this to the former being able to invest with a long-term horizon, "largely in illiquid assets, alternative asset classes and largely taking equity risk".
EU pension funds and insurers, in contrast, were prevented from investing in this way by regulation, and often did not have the resources to do so.