Jaap van Dam, principal director of investment strategy at PGGM, is right: pension funds need to understand politics. We have two additions. First, the 'outside-in' focus – how politics affects portfolios – is a great starting point. But investors cannot stop there, they have considerable influence on politics whether for good or bad.
Second, being unaware of or uninterested in the political ramifications of their choices is not 'apolitical' – it is simply accepting the exisiting order.
The US election was a case study in financial sector elites adopting a stance of self-inflicted impotence. Many Main Street executives took action to support a free and fair election and the US Chamber of Commerce and Business Roundtable spoke up in favour of election integrity. Both associations also swiftly acknowledged Joe Biden's win. But with a few exceptions – Seth Klarman (Blaupost Group), Seth Bernstein (Alliance Bernstein) – big investors stayed quiet throughout. Progressive investor groups have also remained reticent – Fiona Reynolds (Principles for Responsible Investment) being the exception.
As the academic Michael Porter said, public engagement by respected corporate figures can depoliticise partisan conflicts. But those who have experienced the silence of investors during the global financial crisis and COVID-19, will not be surprised. In every case, investors failed to speak up or act when mitigation was viable.
That US investors find it hard to be engaged about US policies, even when the integrity of essential economic, societal and governmental systems is at stake, should not surprise anyone given Brexit in the UK. Put simply, international investors can often see what is needed and are less concerned with domestic blowback.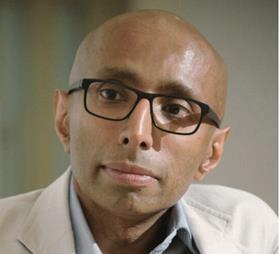 So what could EU investors do about countries where there are deep-rooted conflicts or authoritarian regimes? The first step is a better understanding of political risk – see Breakwater Strategy's five scenarios, for example. In America, much depends on how US legislators and the judiciary choose to respond in the coming months. Some commentators are confident it will all work out in the end, hoping that Republicans will reject the unsubstantiated allegations of election fraud. One realistic 'best case' is relentless gridlock and loss of faith in the basic governmental functions that underpin democracy. If these 'optimists' are wrong, serious civil unrest can be expected.
If investors acknowledged their considerable collective influence to enable harm or do good, what might they do? Obviously investors cannot, corporately, be partisan or support regime change. Nor are we talking about acting in concert. Rather we focus on independent unilateral steps that are aligned with bipartisan projects like Civic Alliance or the Leadership Now Project.
We ask investors to focus on their direct sphere of control and influence. The US has experience with this in relation to apartheid South Africa. Some companies and investors supported divestment – unlikely when it comes to the US today – while others supported the Sullivan Principles, developed in the 1970s to promote corporate social responsibility in relation to South Africa. What they had in common was that US corporations were challenging dominant apartheid norms and took sides on contentious issues.
To be effective and have legitimacy, action from investors in the EU and other markets should also be based on strongly-held corporate values and norms (cultural and other) of the country where they are headquartered. Indeed, academics have shown that investors from high social-norm countries are effective at promoting ESG disclosure.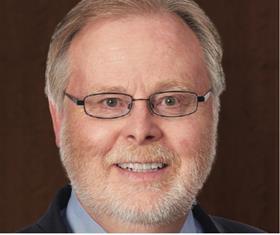 Here are seven challenges that are both symptoms and drivers of social dysfunction and systemic risk in the US. They have direct, long-term systemic implications for economic stability and knock-on effects globally. Articulating this, and showing the downstream impact in other G7 countries, will be of critical importance to explain why EU investors expect US companies to meet accepted international standards relating to the following. Our 21st century principles are:
• Executive remuneration and pay inequality: by hollowing out the middle class, this creates political instability and reduces the future consumer demand needed to drive economic activity – a recipe for permanent recession, growing political risk and market unpredictability and a threat to investment itself. Reporting and action on pay ratios is essential.
• Corporate political spending and lobbying: corporate capture of government, regulators and the judiciary undermines the level playing field for market competition and is a recipe for oligopolistic control of power and economic stagnation. Disclosure is essential. Closely linked is corporate tax avoidance as the Principles for Responsible Investment correctly identify.
• Diversity: key at all levels, ethnic diversity and gender balance in the boardroom is essential, along with independent board chairs. These actions have clearly established links to improved value creation.
• Climate-related systemic risk: the existential importance of ecosystems and human civilisation, the compelling evidence of near-term economic consequences, and the critical nature of the next decade demands a climate emergency response. Reporting against the globally recognised guidelines from the Taskforce on Climate-related Financial Disclosures is the absolute minimum, The 2020 report of the Commodity Futures Trading Commission's Climate-Related Market Risk Subcommittee entitled Managing Climate Risk in the US Financial System is relevant to all US financial firms.
• Worker rights (including free association and collective bargaining) and basic employment conditions: these are essential to improve worker engagement and productivity and for resilience during public health crises.
• Social and other media: business models that are based on anonymous or third-party distribution of misinformation undermine truth and honesty in speech, and incentivise uncivil or illegal behaviour. These businesses have a negative impact on democracy and markets, as the pandemic shows. Investors can either support effective government oversight – as in the EU or New Zealand – or adopt activist shareholder strategies to transform core business models, or divest.
• Public policy: non-US investors should stay alert to regulatory developments in the US, and be willing to contribute from a capital markets perspective, especially given the influence of anti-ESG 'astroturf' organisations.
Given this range of issues, we invite investors to focus on where they have the greatest conviction and legitimacy based on the legal and cultural norms where they are headquartered.
Which investors can lead? Kevin Rudd, the former Australian prime minister, has argued that middle-income democratic countries (M7) should take the lead and investors headquartered in these countries also step up. Unless these countries push for an upward spiral, they could be dragged down with populist authoritarians: there are no secure lifeboats in an age of systemic risks.
EU and other M7 investors may also be able to work with some US state administrations. If engagement does not work, denying debt finance should be considered. AkademikerPension in Denmark has decided to exclude Chinese bonds and equities because of human rights concerns. This could be applied to the US as well if it degenerates further into a systemic exporter of political and economic instability.
Raj Thamotheram is a senior adviser to Preventable Surprises; Keith Johnson is co-chair of Reinhart Institutional Investor Services and was the chief legal officer for the State of Wisconsin Investment Board