Corporate schemes may decide on a hard split between existing pension rights and new accruals, Kempen's head of fiduciary management Wilse Graveland has warned.
This could happen if the discussion about how to transition existing defined benefit (DB) pension rights to the new defined contribution (DC)-based pension contract takes too long, he said.
Graveland was sceptical about the viability of the new DC-based pension contract, he said in the asset manager's institutional outlook for 2021.
"When it was announced, social partners hailed it as a panacea for all problems, but I don't believe in this. There are still lots of outstanding questions that could turn things upside down over the coming years. The discussion about transitioning existing rights to the new contract could take much longer than expected, for example," he said.
Whether existing DB-rights can in the end be converted to DC pension pots is indeed the most controversial question to be answered.
Dutch lawyer Hans van Meerten wrote in IPE's September issue that the new pensions contract could eventually be deemed incompatible with European law.
Graveland said: "The question is whether employers are willing to wait for all this to pan out as there is a good alternative for converting existing rights."
He added: "Employers can namely decide to already put new accruals in a DC arrangement and leave the existing rights in the company pension fund."
This scenario is especially applicable to company schemes and company that have voluntarily joined sector schemes. Most compulsory schemes have already said they want to keep existing rights and accruals together.
Pension cuts
According to Graveland, the above mentioned is not an unrealistic scenario. "I'm not optimistic about the conversion to DC. Social partners are required to ensure a balanced transition for all members. The lower the funding ratio at the moment of the transition, the harder this discussion will be.
"If a fund's funding ratio is below 100%, a fund needs to cut rights in order to bring it back to 100%. That's unfortunate, because an important reason for the switch to the new contract is to reduce the likelihood of cuts," he explained.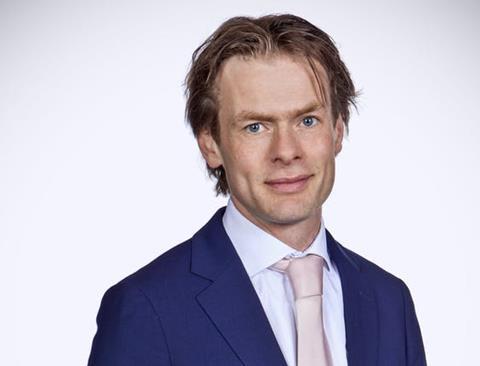 These pension cuts will lead to disappointed members, reducing support for the new contract.
"Considering the low current funding ratios of many funds, it makes sense to look for a solution for this. For example allowing a fund with a funding ratio below 100% to convert existing rights without cuts," he said.
Such a solution would have repercussions, however, as all age groups ought to be treated equally: one of the requirements of a "balanced transition".
"To get the same pension as in the expected scenario [with a coverage ratio of 100% at the start] social partners would have to decide to increase contributions or take more risk to achieve higher investment returns," said Graveland.
To read the digital edition of IPE's latest magazine click here.