The UK's pension regulator (TPR) plans to contact a large number of pension schemes to test levels of trustee knowledge and understanding and considering "appropriate action" where they fall below expectations, it announced today.
First, however, it will review and update its code of practice on trustee knowledge and understanding and the trustee "toolkit". The aim is to make its expectations clearer and drive up standards of trusteeship.
TPR unveiled the plan when publishing its response to its Future of Trusteeship and Governance consultation, which drew a record 114 written responses.
Another area of the consultation covered scheme governance structures, including a proposal that all schemes have an accredited professional trustee. After considerable opposition to the suggestion TPR has dropped it, and the regulator also said it would not immediately push for new measures to strengthen governance standards for sole trustees.
Instead it would support the Association of Professional Pension Trustees (APPT) standards and the upcoming industry accreditation framework for professional trustees.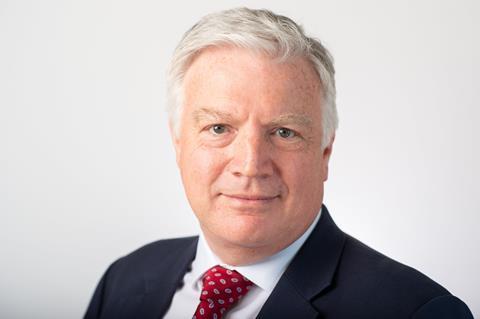 "We are not at this stage going to introduce new measures in areas such as sole trusteeship and adding a professional trustee to boards"

David Fairs, executive director of policy, TPR
"We have listened carefully to what the industry has told us, and we are not at this stage going to introduce new measures in areas such as sole trusteeship and adding a professional trustee to boards," said David Fairs, executive director of policy at TPR.
"However, we will continue to monitor standards closely to ensure our expectations for scheme governance are met, and that the right action is taken where schemes do not improve. Only in this way, and by working with industry bodies, can we ensure savers are adequately protected."
TPR's consultation also asked questions related to board diversity and on the back of the feedback the regulator today said it would establish and lead an industry working group to find ways of supporting schemes to take steps to improve trustee diversity.
On consolidation in the defined contribution (DC) market, TPR said it would "continue to work with both industry and the Department for Work and Pensions (DWP) to find solutions to overcome barriers to consolidation".
There are 29,570 occupational schemes with two or more DC members in the UK, the majority (95%) of which are micro, meaning they have two to 11 members.
Industy reaction
David Everett, partner at consultancy Lane Clark & Peacock, said TPR's response to its consultation differed markedly from "where many observers might have thought it would end up, especially given the abrasive tone that accompanied its launch last July."
However, the regulator was right to have decided "to tread slowly and carefully," he argued.
"Perhaps the greatest surprise is that having huffed and puffed, the regulator has nothing specific to say about encouraging DC consolidation," added Everett. "But maybe that is because the Department for Work and Pensions is about to issue its response to a separate consultation that will in time give the regulator some tools to put pressure on underperforming DC schemes to improve or consolidate."
Caroline Escott, policy lead for Investment and Stewardship at the Pensions and Lifetime Savings Association, said TPR's response would "allow good schemes of all shapes and sizes the space to continue to thrive, without burdening them with excessive regulation".
"The original consultation did however identify some complex and structural issues, and it will be important that the regulator continues to work with the industry to find solutions to these challenges," she added.
On the topic of governance, Laura Andrikopoulos, head of governance at Hymans Robertson, said it was positive that TPR had acknowledged that requirements for trustee knowledge and understanding differed for different types of scheme, such as DB and DC.
Susan Hoare, partner at Aon, welcomed the revision of the code of practice, noting that the current one is 11 years old.
"Our hope is that TPR takes this opportunity to connect the minimum requirements for all trustees with the combined skills and knowledge of the whole board," she said.