Amundi, Generali, Sparkassen, GAM Investments, RWC Partners, CVC Credit Partners, Stoneweg, Impax, BNP Paribas AM, Robeco
Amundi – The French asset manager has announced a series of appointments. Philippe d'Orgeval's is the only external appointment. He has been hired as CEO of Amundi in the UK, having most recently been head of AXA Investment Managers in the UK. Laurent Guillet, who has been CEO of Amundi UK since April 2013, has taken on the role of head of solutions and services department.
Separately, Christian Pellis was named CEO of Amundi in Germany. He has been head of third-party distribution at Amundi since 2013. Prior to joining Amundi, he was a board member at LGT Capital Management and head of distribution since 2010. Thierry Ancona,d eputy director of coverage for the institutional and corporate at Amundi since 2019, is Amundi's new head of third-party distribution.
Xiaofeng Zhong, who joined Amundi Hong Kong Limited in November 2011, has been named chairman of Amundi in greater China. He has been Amundi's CEO for North Asia since September 2012. Prior to joining Amundi, Xiaofeng Zhong worked at Groupe Crédit Agricole from 1996.
---
Generali Deutschland AG – The firm has reshuffled its management board. It named Benedikt Kalteier to the board as the new chief business officer digital. He succeeds David Stachon, chief business officer digital and CEO of CosmosDirekt and Dialog, who will soon leave the company.
Kalteier will be responsible for insurer CosmosDirekt, a subsidiary of Generali in Germany, and for broker insurer Dialog. He joined Generali Deutschland as chief transformation officer in 2017 and has been head of strategy and lifetime partner transformation since 2019. Kalteier is also a board member at the Insurtech Hub Munich.
CIO Ulrich Ostholt will join the management board of Generali Deutschland on 1 January. He has served at Generali since 2005 in various management positions at national and international level, including as chief portfolio officer and CIO for EMEA, Americas and the firm's global business lines.
The former CEO of Dialog Leben and head of the company pension scheme, Michael Stille, will retire on 31 December after a 40-year career at Generali. Stefanie Schlick, responsible for sales at Dialog, will also be appointed to the management board. Francesco Ranut, now responsible for the One Company Governance and Performance Management function, will take over the leadership for the strategy and lifetime partner transformation department.
---
Sparkassen – Hans Georg Freiermuth has been appointed as a member of the management board at the Sparkassen Pensionskasse and the Sparkassen Pensionsfonds. He has also been named spokesman for the management board of S-PensionsManagement. In this position, he will succeed Wolfgang Wiest from 1 April.
Wiest, in turn, has been named new managing director of the association of public insurers, Verband öffentlicher Versicherer, succeeding Harald Benzing.
Freiermuth served nine years at the Allianz Group and five years at the Swiss Life Group, where he was most recently a member of the executive board of Swiss Life Unterstützungskasse e. V., Swiss Life Pensionsfonds, Swiss Life Pensionskasse and Swiss Life Pension Trust e. V.
---
Forca – Søren Østergaard has been appointed as chief executive officer of Forca, the Danish pensions administration firm jointly owned by Lærernes Pension, PKA and PBU. He replaces former chief Steen Gram-Hanssen, who left suddenly by mutual agreement last summer after the three labour-market pension funds said they wanted a stronger owner-customer strategy for the firm.
Østergaard joins Forca from his current role as senior vice president, cloud and infrastructure services, at Danish IT firm NNIT. In a post on LinkedIn, Forca said Østergaard would start work in the top role on 1 February 2021.
---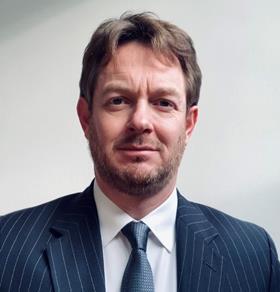 GAM Investments – Matt Williams has joined the firm as head of equity investment specialists. He is based in London and will report to Greg Clerkson, head of discretionary investment.
In this newly created role, Williams will be responsible for leading GAM's team of equity investment specialists. He will work closely with the firm's investment teams across equities to help further articulate their investment strategies and to further enhance client understanding of GAM's equity offering.
This follows the appointment of Paras Bakrania and Davide Petrachi as head of GAM systematic product specialists and head of product specialists for GAM investment solutions, respectively, earlier this year.
Williams was formerly at BlackRock, where he was a director and European equities product strategist. Prior to that, he held roles in equity research, with a focus on capital goods, at MF Global, HSBC and Capital Group. Concurrently, he was also a visiting lecturer in applied corporate finance at City University Business School for six years.
Additionally, the firm has also appointed Stephanie Maier as global head of sustainable and impact investment. She will report directly to group CEO Peter Sanderson and will be a member of the senior leadership team. She will join the firm on 4 January.
In this newly created global role, Maier will be responsible for leading GAM's sustainable investment and ESG (environmental, social and governance) strategy and strengthening the firm's ESG proposition for clients.
Maier brings 18 years of experience in responsible investment and ESG strategy. She joins from HSBC Global Asset Management, where she was director for responsible investment. Prior to that, she spent seven years at Aviva Investors, latterly as head of responsible investment strategy and research, and was formerly head of research for EIRIS, an ESG research and consultancy firm.
---
RWC Partners – The investment management firm has appointed Stefan Hirter as head of business development in Switzerland. Hirter will be responsible for expanding RWC's presence in all Swiss regions, wholesale and institutional channels. He joins from Fidelity International, where he served as head of sales for Switzerland and Liechtenstein. Prior to this, he spent more than eight years at Credit Suisse, most recently as head of wholesale business for Switzerland and Liechtenstein.
---
CVC Credit Partners – John Empson is joining as partner and co-head of private credit, and Miguel Toney is joining as a partner in the private credit team.
Empson has nearly 40 years of experience and is joining from Blackrock where he was head of capital markets, EMEA. Prior to Blackrock, he was a partner at KKR where he spent 11 years helping with the strategic build out of KKR's credit and markets platform. He was also a member of the KKR EMEA private equity investment committee and the KKR EMEA portfolio management committee.
Toney is joining from Park Square Capital where he has been a partner focussed on its European junior capital strategy. Prior to this, he was a managing director at MV Credit where he helped build out its European junior capital and senior debt capabilities. Across both roles, he has a combined 16 years of experience in private credit.
---
Stoneweg – The real estate investment adviser and asset manager with operations and capabilities across Europe and the US has opened a new office in London and hired James Young and James Martinelli from Artemis Investment Management. The new office will facilitate the further growth of Stoneweg's activity globally, with Young and Martinelli both joining in business development roles to help source new capital while also bringing significant expertise to support existing investors and upgrade the firm's client infrastructure.
Young, who joins as head of business development, has more than 20 years of investment management experience and most recently spent six years at Artemis where he was head of sales, playing an instrumental role in building the company's international presence. He will lead Stoneweg's business development team, which includes experienced professionals in London, Switzerland and the Nordics.
Young previously held senior roles at Thames River Capital and Prudential Financial where he helped grow their pan-European business.
Martinelli also joins from Artemis where he spent 14 years and was responsible for developing client relationships across Europe, having previously worked at Baring Asset Management and Merrill Lynch Investment Managers.
---
Impax – Keith Falconer has retired as chair and has been replaced by Sally Bridgeland, a non-executive director of Impax sin 2015 who has worked in the UK pensions industry for 30 years. William Simon O'Regan joined the board as well earlier this month.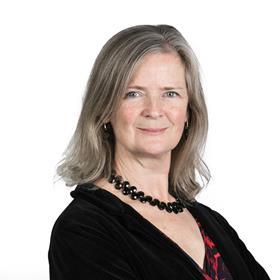 Falconer had been chair since 2004. Since then Impax, an AIM-listed specialist investor focused on the transition to a more sustainable economy, has seen its assets under management grow from £59m to more than £23bn.
"We have accomplished much through bull and bear markets and there have been many notable milestones. Over these years we've benefited from notably low staff turnover, our investment philosophy has become widely accepted and ever more compelling, and we have maintained and developed our strong corporate culture," said Falconer.
Bridgeland is also currently a non-executive director of Royal London and the Local Pensions Partnership. Originally qualifying as a Fellow of the Institute of Actuaries with consultants Bacon & Woodrow (now Aon), she was CEO of the BP Pension Fund from 2007-2014.
O'Regan was previously CEO of Mercer's US business before his retirement in 2017. He was also a member of the UK's Nuclear Liabilities Financing Assurance Board until it submitted its final advice on Hinkley Point in 2015 and he is currently a non-executive member of the Foreign, Commonwealth and Development Office's Audit & Risk Assurance Committee.
---
BNP Paribas Asset Management – Daniel Klein has been named global head of client services, with effect from 1 January 2021, at the French asset manager. He will be based in Paris and report to Sandro Pierri, head of the global client group and member of BNPP AM's executive committee.
Klein has been with BNP Paribas for more than 27 years, including the last 18 at BNPP Asset Management. Most recently he was CEO of BNPP AM USA and head of sales in North America. Roles before that include CEO of BNPP AM Japan, head of product specialists and head of the discretionary portfolio management team.
---
Robeco – Katie Weber has been appointed head of UK institutional sales, a newly created role. She joins from AllianceBernstein, where she most recently served as director in the institutional client group, working with clients in the UK and Ireland. She joined AllianceBernstein in 2007.