Dutch asset manager PGGM and energy giant Shell are interested in acquiring Dutch energy company Eneco, citing its sustainability credentials.
Both companies said they were assessing the options for a joint bid in the controlled auction of the Rotterdam-based energy firm.
Last December, Eneco and its shareholders committee announced the start of its privatisation process. Eneco is currently owned by 53 Dutch local councils, with Rotterdam and The Hague as the largest shareholders. Its value is estimated at between €2.5bn and €3bn.
PGGM – the €215bn asset manager for the large healthcare scheme PFZW – and Shell said they offered the expertise, the ambition and the financial firepower to continue and extend Eneco's sustainable strategy and contribution to the energy transition.
The aim of the investors was to establish Eneco as a growing and competitive supplier of sustainable energy products and services for customers in north-west Europe.
Frank Roeters van Lennep, PGGM's CIO for private markets, highlighted that the energy transition offered attractive opportunities for sustainable long-term investments, and said that Eneco could play an important role in realising the consortium's joint targets.
Shell added that it would offer access to innovative start-ups and technologies for digital developments and mobility as well as a significant number of partners and customers.
"This offers opportunities in the entire energy chain, from the production of renewable energy to trading and delivery at home, on the road and at work," said Maarten Wetselaar, director of Shell's new Integrated Gas & New Energies division.
Sustainability targets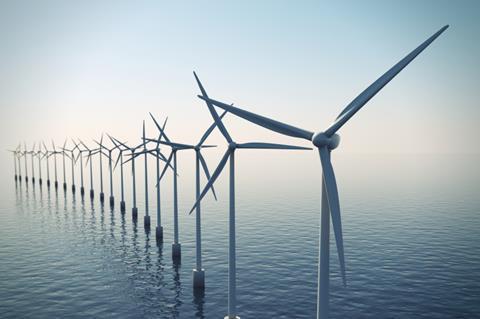 PGGM has put sustainability as the cornerstone of its investment policy and has made long-term investments in the energy transition worldwide.
It said Eneco could contribute significantly to its portfolio of sustainable investments as well as the reduction of the carbon footprint of pension capital. It would also offer a "unique opportunity to invest directly in the local economy".
Currently PGGM has a €7bn stake in climate-related investments, as part of a target to invest €20bn by 2020 into impact investments related to climate, food and clean water security and care.
At the end of 2015, healthcare scheme PFZW vowed to halve its carbon footprint over a four-year period through divestment of its stake in 200 carbon-intensive companies, reinvesting the proceeds in the best performers in its portfolio. A spokesman for the pension fund said it had completed three-quarters of this process.
Shell said it was increasing its activities in the energy transition through investments in wind and solar energy, electrical mobility and the power sector. It invests between $25bn and $30bn (€22-26bn) annually.
Change of interest
In 2017, when asked by IPE's Dutch sister publication Pensioen Pro, the largest Dutch pension funds showed little enthusiasm about the idea of taking a stake in Eneco.
At the time, both PFZW and the €409bn civil service scheme ABP declined to respond to questions about investing in the company.
The metal industry scheme PMT said it was not considering a bid, while its sister scheme PME said it lacked a mandate to actively search for such deals.
Eneco had previously highlighted that a new owner should provide stability, have a long time horizon and be a responsible investor.
Dutch unions FNV and CNV also said they preferred a sustainable and solid local stakeholder, such as the large Dutch pension funds.
The auction plan is subject to approval from Eneco's approval.