Special Report: China's tricky transition
Daniel Ben-Ami looks at the progress China has made and the obstacles it faces as it attempts to become an advanced economy
At a glance 
• China is in the midst of a difficult transition from middle-income country to advanced economy.
• Reforms are needed because the economy has become fundamentally unbalanced.
• Key elements of reform include financial liberalisation, privatising state-owned enterprises and allowing freer internal migration.
•  Progress on reform is mixed.
Make no mistake. China is in the midst of a transition of monumental scale. Having succeeded in transforming itself from a dirt-poor peasant society to a middle income nation, the next goal is to become an advanced economy. But its impressive accomplishments in the past do not guarantee success in the future.
For those who do not follow China closely, it is important to remember the context. China is certainly an economic giant in absolute terms. Indeed, it is the world's largest economy when GDP is measured at purchasing power parity (that is, adjusted for how much the currency can purchase domestically). However, that is partly a function of its huge population. Its output per head is roughly on a par with the likes of Brazil, Chile and Venezuela. Not poor by global standards but not rich either. To achieve, for example, US living standards it would need to almost quadruple its income levels.
Last year, I examined China's economic transition from the perspective of its link to financial volatility (On the march to China 3.0, IPE November 2015). That was in the wake of stock market turmoil over the preceding summer.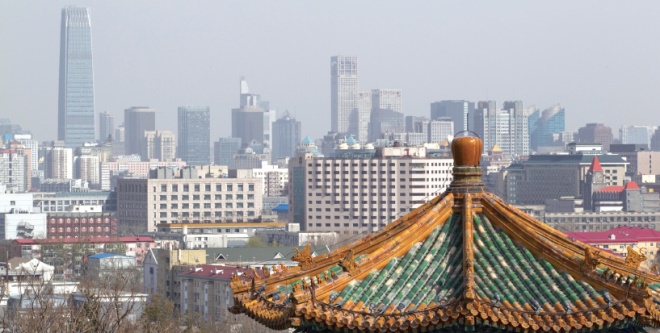 This year, I will look more closely at the transition itself. I will start by examining why China cannot simply extrapolate its old growth model into the future. In other words, why factors such as falling returns to corporations and economic imbalances have pushed it to undergo its reform process. I will then look at some of the main components of reform, including financial liberalisation, privatisation of state-owned enterprises (SOEs), and the tricky question of internal labour migration. Finally, I will assess how far China's rhetoric of reform lives up to the reality.
Why reform?
The reform process was officially launched at the third plenum of the 18th central committee of the Chinese Communist Party (CCP) in November 2013. Xi Jinping, who had become the country's president and CCP general secretary a year earlier, unveiled the programme. However, in essence, he was endorsing and codifying a response to problems that had begun to emerge in the preceding years. For example, in response to the global financial crisis, the Chinese authorities launched a substantial fiscal and monetary stimulus package in 2008.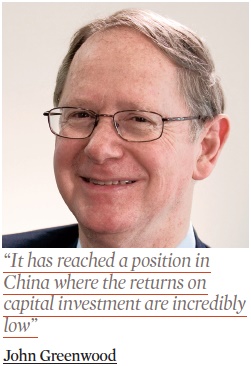 Not that China's economic problems should be seen as solely external in origin. On the contrary, the need for an extensive state response to an international shock already suggests domestic weakness. The corporate sector was not strong enough to tackle the challenges it faced without considerable help from the authorities.
From the perspective of conventional economics the Chinese economy is dangerously unbalanced. John Greenwood, the chief economist at Invesco, points out that the typical composition of GDP in developed economies "is roughly 60-70% personal consumption, 15-25% investment and the balance is government expenditure and net exports". In contrast, in the Chinese economy, capital investment is about 45% and personal consumption is only 35% of GDP.
In comparison with the western economies, which typically suffer the opposite problem of low investment, this may seem like an odd predicament. But investment that is too high also has its down side. In essence, it means that a lot of investment is wasted. "It has reached a position in China where the returns on capital investment are incredibly low," says Greenwood. 
The consequences of this situation are highly damaging. Many sectors are suffering huge amounts of overcapacity. A lot of firms are making substantial losses and cutting hours to help tackle the problem.
Alongside the excessive levels of investment are burgeoning amounts of corporate debt. According to a recent study by the Bank for International Settlements, the central bankers' central bank, China's credit-to-GDP gap of 30.1 was the highest of any country under review (BIS Quarterly Review, September 2016). High levels of credit have also helped to create a surge in house prices.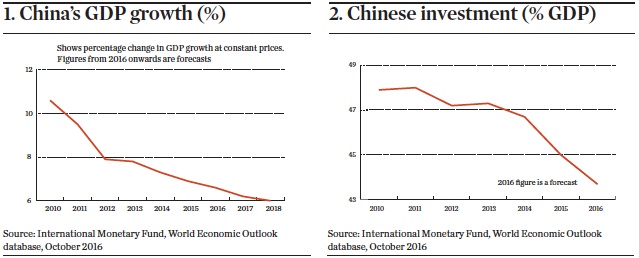 There are several ways in which this high level of indebtedness has come about. It is partly a consequence of the fiscal and monetary stimulus the authorities have pursued. Troubled companies have also taken the opportunity to borrow more from banks. In addition, some capital has simply found its way into speculative activity in the stock market and property market.
Relatively low levels of consumption are a corollary of high levels of investment. If domestic demand for goods and services is to increase, it follows that consumption levels must rise too. Yet under the present system there is a heavy bias towards saving and against consumption. For instance, meagre levels of social protection mean that individuals often make precautionary savings to protect themselves against high medical bills, unemployment or indeed retirement.
This is clearly only a thumbnail sketch of the economic challenges facing China but it points to some of the key areas where reform is needed. These include better mechanisms for allocating capital, the restructuring of the corporate sector and a shift towards higher levels of personal consumption.
The reform process
From this broader perspective, it is easier to appreciate the significance of financial reform. It is not just desirable for its own sake but it is part of the drive to create a more modern economy. The hope is that a more market-based financial system will allocate capital more efficiently, rather than so much going into wasteful projects and speculation.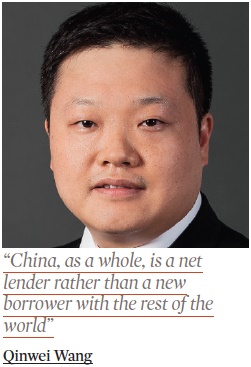 Financial reform is, in fact, a diverse process with several different elements, some of which are covered by other articles in this report. Florence Chong examines the liberalisation of China's bond and equity markets (page 54) while Joseph Mariathasan discusses the growing international role for the renminbi (page 55).
However, these two areas, despite their undoubted importance, do not exhaust the subject of financial reform. Qinwei Wang, an economist at Pioneer Investments and former economist at the People's Bank of China, argues that a new regulatory framework is necessary alongside financial liberalisation. Otherwise, it is likely that leverage will increase rapidly and the bubble could eventually burst.
In relation to existing debt levels, Wang is more sanguine. "In the short term we don't think China faces an imminent threat of crisis," he says. One reason is because, unlike in most emerging markets, most of China's debt is domestic. "China, as a whole, is a net lender rather than a new borrower with the rest of the world," he says. China's foreign exchange reserves easily exceed its quantity of foreign debt.
Alex Wolf, an emerging markets economist at Standard Life Investments , points to the peculiar character of China's debt. Most of it is either directly or indirectly linked to the ruling CCP. "At the end of the day, it's communist party banks lending to Communist Party-owned companies at the behest of the Communist Party," says Wolf.
This comment points to the connection between the debt question and the need for reform of China's SOEs. Turning China into a more marketised economy, operating on the basis of profitability rather than party diktat, inevitably means more privatisation. It means allowing efficient companies to thrive and so-called zombie firms to go bankrupt.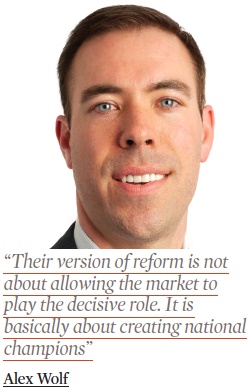 Admittedly, the role of SOEs has decreased substantially over the years. They accounted for 26% of employment in manufacturing in 2012 compared with 70% in 1980, according to a study by the Organisation for Economic Cooperation and Development (State-Owned Enterprises in the Development Process, OECD 2015). Nevertheless, SOEs still play a key role in China. The OECD estimated that China had 144,700 state-owned and state-holding enterprises at the end of 2011 (and that figure did not include financial enterprises). The business income, profit and taxes together accounted for about 40% of all industrial and commercial enterprises of the entire economy. In addition, banks tend to be government-controlled or directed.
Despite all the talk of SOE reform some are sceptical about its impact. Wolf says that what is essentially happening is that the number of SOEs is decreasing, with weaker ones being allowed to fade, but the state retaining its grip on the key enterprises. "Their version of reform is not about allowing the market to play the decisive role," he says. "It is basically about creating national champions."
For Invesco's Greenwood, the main barrier to SOE reform is political. "The Chinese administration is paranoid at maintaining control and if they allowed large-scale privatisation they wouldn't have control," he says.
In any case, there is widespread agreement that genuine reform of the SOE sector means introducing a proper bankruptcy regime. An essential principle of the market system – at least in theory, if not always in reality – is that inefficient companies should be allowed to fail. "Default should be part of a healthy financial system," says Dirk Schumacher, an economist at Goldman Sachs in Frankfurt. "If there is no default, that means that eventually there would be a guaranteed bubble."

A final key element of reform, although one which tends to be underappreciated in the West, relates to what is known as the hukou system. That is the system by which households are required by law to register in areas where they are supposed to be resident. Although this sounds technical it has enormous economic consequences.
To understand its importance it is necessary to recognise the huge scale of internal migration in China, amounting to many tens of millions of workers. This movement from rural areas to cities is probably the largest migration the world has ever seen. Yet rural migrants in urban areas are typically registered in their villages or towns of origin. This means that such migrants do not generally have access to social protection services, as they are typically provided by local authorities.
This system helps to explain why Chinese consumption levels are relatively low even compared with its stage of economic development. Such migrants save a high proportion of their income for precautionary reasons. They want to be able to protect themselves if they become ill or lose their jobs. It can also create a disincentive for people to move to find work if their welfare benefit rights depend on being in a particular locality.
The Chinese authorities recognise that hukou is a problem but there are barriers to reform. In particular, it would mean adding to the liabilities of local authorities. Under such circumstances it should not be a surprise that progress on hukou reform is generally regarded as slow. Wolf describes the pace as "fairly underwhelming".
An assessment
Under such circumstances it should not be surprising that China's reform process presents a mixed picture. In some respects, reforms have gone quite far while in others they are painfully slow. Indeed, measures which are hailed as part of a new growth model sometimes look remarkably similar to the old growth model.
Renee Chen, a senior macro and investment strategist at HSBC Global AM, sums it up succinctly: "Those reforms that can have a positive market or growth impact are progressing rather quickly. But all those that can potentially have more negative growth or employment impacts will progress more cautiously. After all, social stability is still among the top priorities for policymakers in China".
The symbiotic connection: Germany and China 
Germany is perhaps the European economy most vulnerable to any downturn in China. Europe's manufacturing giant has done well from China's industrialisation but it could suffer if demand subsides.
Dirk Schumacher, an economist at Goldman Sachs in Frankfurt, says that the two countries developed a symbiotic relationship. China wanted to industrialise rapidly and Germany could provide it with the capital goods that it needed. "It was in a bit of a sweet spot," he says. "Germany produced what China needed at that stage of development." 
Of course, capital goods were not the whole of the story. Consumer goods, most notably cars, were also important. In addition, many German companies not only exported to China but used it as a base to manufacture for the local market. This does not just involve industrial giants, such as VW and Siemens, but many smaller German manufacturers too.
Indeed the relationship with China helps explain why German manufacturing has been so robust in recent years. Germany's exports are still growing despite the stagnation of global trade. Germany is also one of the few countries where manufacturing employment has increased in recent years.
Nevertheless, even if China does suffer a severe economic slowdown, Schumacher expects German manufacturers to show their resilience. "My confidence that they'll be able to adapt is still relatively high – not least because they are used to it. It's nothing new for them to adapt to change."
Pages in: Special Report: China's tricky transition