UK listed companies and large asset owners will be expected to report on climate change risk by 2022, the government announced today.
The reporting should be in line with the recommendations made by the Financial Stability Board's Taskforce on Climate-related Financial Disclosures (TCFD), and could become mandatory depending on the work of a joint task force of UK regulators.
Unveiling its green finance strategy today, the government said the task force, which it would chair, would "examine the most effective way to approach disclosure, including the appropriateness of mandatory reporting".
According to the government's strategy document, The Pensions Regulator (TPR) has jointly established an industry working group to produce guidance for pension schemes on "climate-related practices" across several areas, including disclosure, and expects to consult with the industry later this year "with a view to putting it on a statutory footing" during 2020 as part of the governance code.
The government also indicated it would more formally integrate climate change into the mandate of the country's regulators. In the case of TPR, for example, the government said it would be including climate-related financial issues in its annual budget, "with a view to embedding considerations in other documents when the opportunity arises".
In a joint statement, TPR and the country's financial regulators said they welcomed the action being taken to ensure a coordinated approach to climate change.
Charles Counsell, TPR's chief executive, said: "Climate change is a risk to long-term sustainability pension trustees need to consider when setting and implementing investment strategy, while many schemes are also supported by employers whose financial positions and prospects for growth are dependent on current and future policies and developments in relation to climate change."
UK defined contribution schemes are already facing new reporting obligations relating to investment and climate change, and their arrangements with asset managers. Last year the Financial Conduct Authority proposed that asset managers and other financial services firms be required to report publicly on how they manage climate risks.
Green Finance Institute and other initiatives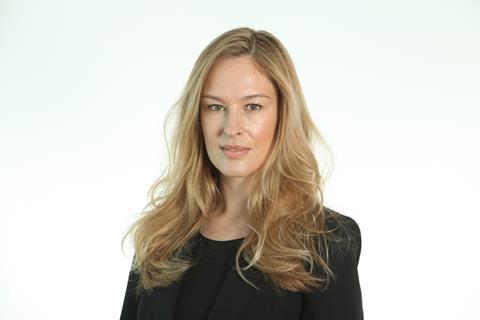 As part of its strategy the government also announced it would jointly fund a new Green Finance Institute with the City of London "to foster greater cooperation between the public and private sectors, create new opportunities for investors, and strengthen the UK's reputation as a global hub for green finance".
Rhian-Mari Thomas, former head of green banking at Barclays, has been appointed as the institute's first CEO. She said the new organisation was "thoroughly committed to identifying and unlocking barriers to the mobilisation of capital towards impactful, real-economy outcomes".
The government also announced an education-targeted initiative to ensure financial services-related qualifications included developing practitioners' knowledge and understanding of green finance.
It also said it was working with international partners "to catalyse market-led action on enhancing nature-related financial disclosures", which would complement an upcoming global review of the economics of biodiversity by economist Partha Dasgupta.
A missed opportunity?
The government's announcement was welcomed by several investors and observers, but they also cautioned it was insufficient or missed a potential opportunity.
Steve Waygood, chief responsible investment officer at Aviva Investors, said the new requirements were "welcome first steps in beginning to fundamentally change corporate behaviour".
"That said, it is imperative for the government to ensure this results in meaningful action by businesses and the expectations are seen as a minimum threshold to surpass, rather than an aspirational goal," he said.
Ben Nelmes, head of public policy at the UK Sustainable Investment and Finance Association, described the strategy as "a good first step", adding: "But as we enter the age of climate consequences, the strategy is just the beginning, and we look forward to working with the government to make all of finance sustainable."
However, Mark Thomas, ESG specialist at asset management consultancy Alpha FMC, said the government's strategy "misses a potential opportunity to really challenge organisations on their carbon emissions and to help them improve".
"It is clear there is still uncertainty around how organisations will disclose climate risks and consultation is needed, but it would be helpful for the government to define this important requirement with greater speed and clarity," he said. "Companies and asset owners will be waiting for specific steps from either the task force or the institute on how to fund the significant cost estimates of delivering the initiatives that will lead to a low carbon economy."
Ian Simm, founder and chief executive of environmental solutions specialist Impax Asset Management, warned that the green finance strategy could prove ineffective in delivering on the government's goal of reaching net zero carbon emissions by 2050.
"Without the correct price on greenhouse gas emissions, particularly carbon dioxide, many of the investment decisions taken over the next decade could significantly undermine the UK's ability to achieve its 'net zero' ambition," he said. "Although the UK has shown international leadership in this area, for example through the Carbon Price Floor on energy generation, a much more comprehensive approach to carbon pricing is now required."