Swedish pensions expert Mats Langensjö has partnered with strategy consulting firm Arkwright to advise asset owners and managers on portfolio strategy and implementation.
Langensjö has set up a new company, Secoria, to launch the partnership with Arkwright. He has been working with Arkwright for the past 18 months on a number of projects.
In a statement, Secoria – which described itself as "an Arkwright partner company" – said the two firms would specialise in advising on portfolio strategy, implementation, product and platform design, and pensions.
Langensjö, Secoria's chief executive, said: "The Secoria/Arkwright partnership will be one of very few places where clients can seek truly independent advice in northern Europe.
"The strong and long-standing position that Arkwright has will enable us to take on complex challenges and projects. We will be a team with a mix of deep experience and industry insights."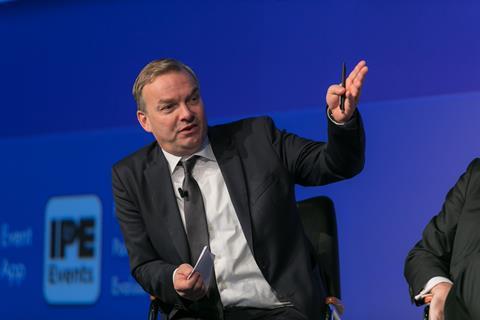 In a post on LinkedIn, Langensjö said that the partnership would enable his new firm to move quickly "with a firm belief that there is much around the corner for an industry and a sector that will need to review its structure, approach, investment strategy and product design".
Martin Tarmet, chairman and chief executive at Arkwright, said the two companies had complementary skills and would use their combined resources, insights, experiences and methodologies to support investors' aspirations and objectives.
Secoria's management consists of partners Langensjö and Maria Strömqvist, as well as Arkwright partner Claes Green.
Langensjö, a key player in the formation of Swedish national pensions policy over many years, published his government-commissioned reform proposals for the default option in the Swedish premium pension system (PPM) earlier this month.