Denmark's largest pension fund is optimistic that it will be able to refine and improve its quantitative stock-selection model by adding human capital as a new predictor of company performance, after promising results from backtesting.
As part of a growing focus by the DKK936bn (€126bn) fund on how portfolio companies treat their human capital – which encompasses not just workers' rights, but also working environments and staff involvement – ATP finds it realistic that data on the issue can be used to find alpha.
In its recently-released 2020 report on human capital, ATP said that having looked into the likely consequences of expanding the selection model for its foreign equities portfolio, which has a market value of around DKK49bn, to integrate human capital, the results had been encouraging.
"If one were to draw a cautious conclusion from our survey, it is that the results generally point towards the same direction as financial research on human capital. Companies that are good at maximising their human capital by attracting, retaining and developing their staff appear to fare slightly better financially than companies that manage their human capital poorly," the pension fund wrote in the report.
In other words, it said, ATP might be able to slightly increase its expected return by overweighting companies with good management of their human capital.
Ole Buhl, head of ESG at the statutory pension fund, told IPE: "While focusing on our investments, we believe we have found academic evidence that good human capital management has worked, and that value creation is anchored to this.
"There are academic papers out there that show this to be a way of finding alpha," Buhl said.
In its report, the Danish pension fund cited research by US labour-market professor Mark Huselid showing that firms prioritising good recruitment and performance management systems, as well as involvement and supplementary staff training, achieve higher productivity and growth as a result.
UK finance professor Alex Edmans has also demonstrated that companies with high staff satisfaction make higher returns for shareholders, according to the report.
Using an MSCI data point on human capital, ATP did a backtest on approximately five-years of its own historical data to see what the portfolio and return-related impact would have been had it chosen stocks to a greater extent according to their ability to manage human capital.
"The timescale was not sufficient, but the direction was right – we are very optimistic now," Buhl said.
"The timescale was not sufficient, but the direction was right – we are very optimistic now"

Ole Buhl, ATP's head of ESG
So now ATP is looking for the right high-quality data spanning a longer time period than the initial study to get it to the point where it can add human capital as another factor in its quant algorithm for foreign equities, alongside the four it currently uses – low risk, momentum, value and climate.
While ATP's domestic equities portfolio is managed very differently from the foreign allocation – using a bottom-up, fundamental approach – it is this side of the operation which will serve as a source for some of the data needed to achieve a human capital factor for the quant algorithm.
"We have a long tradition of active ownership in Denmark, and we are using that to get closer to the companies and learn from them.
"Four companies that are known for this work have opened up their doors to us," he said, declining to name the firms.
Buhl said he was very happy about ATP's latest work with human capital, because it represented a shift towards a proactive approach compared to the active, but reactive, nature of the way it had been dealing with the issue over the last 20 years.
"Just as we are not going to wait until the ocean has risen a couple of metres before acting on climate, we want to push companies in the right direction regarding their people management, and not merely react to horrible cases coming to our attention," he said.
Even though human capital had been a key ingredient of company profitability for a long time, Buhl said the investment community seemed to have forgotten to take that into account.
"If we live in a society that is more and more dependent on knowledge, and that knowledge is in the heads of people, then human capital becomes even more important," he said.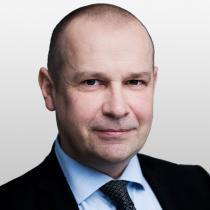 "The thing that has kept investors out of the 'S' of ESG, has been that 'the' metric has been missing," he said, adding that though there were many metrics for human capital that could be used, there was no clear overall measurement available.
"Perhaps it is also that there has been no global tradition for companies to report on this, and that is why we are also stepping up our work on different standards for the SASB [Sustainability Accounting Standards Board], who are starting to build up reporting requirements in this area," Buhl said.
In 2020 to 2021, ATP is taking part in a working group under the SASB's Human Capital Management Project, which aims to develop a framework to ensure better integration of human capital-related topics into the board's standards.
Because it is still early days for such initiatives, Buhl said investors had to find their own metrics to some degree, adding that ATP's recent project to map its whole equity universe to identify companies falling below its human capital requirements was helping it develop these tools.
"The best people to speak to in this work are the companies themselves – those that have reflected on how to get the best out of their human capital," he said.
ATP now had much more capacity to do its own ESG research, Buhl said, with his department having grown over the last five years from a single-person operation to one with 10 staff and "very active" support from elsewhere in the pension fund.
Last month, ATP announced it had added a new formula to the stock-selection algorithm for foreign equities which predicted which utility companies would make the biggest reductions in their greenhouse gas emissions.
IPE Conference & Awards 2020
The presentation 'Don't Choose Between Sustainability and Performance' under the session 'Asset Allocation Perspectives: Focus on ESG' during day 2 of the conference demonstrated how human capital has been a key source of companies' sustainable growth.
To view the presentation and any other conference session, please register here.
Looking for IPE's latest magazine? Read the digital edition here.