Elo, the Finnish pension provider, which has recently undergone intense supervision, is now planning a major business overhaul that could see up to one in ten jobs lost.
The €28.8bn mutual pension insurance company said it gave the order on Monday to start negotiations on changes under Finland's labour-relations legislation.
"The change negotiations can lead to the termination of a maximum of 50 jobs," said the Espoo-headquartered firm, which is one of the four pension insurance companies in the country's earnings-related pension system.
Carl Pettersson, Elo's CEO, told IPE: "The aim of the change negotiations is to respond to changes in Elo's operating environment and customer behaviours.
"Another aim is to clarify Elo's organisation and achieve higher efficiency," he said.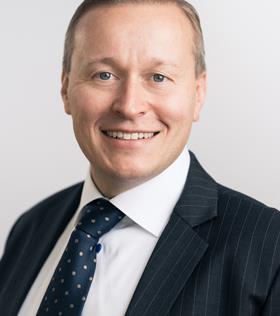 In recent years, Pettersson added, the pension sector had actively invested in enhancing operational efficiency.
"At the same time, along with increased digitalisation, our customers have adopted new ways of using our services," he said, adding that Elo had to adjust to the trends in order to be able to best serve customers.
"We take pride in being the number one Finnish pension company in terms of customer satisfaction. We want to be number one in the future as well," Pettersson said.
Less than three months ago, the Finnish FSA finally released Elo from a long period of close scrutiny - a phase which followed concerns about the way it was being managed in the wake of a brief dip below its solvency floor at the start of the COVID-19 pandemic.
Amid the company's troubles, former CEO Satu Huber quit suddenly in March 2021, and was replaced by Pettersson, who had been heading up the smallest pension insurance company, Veritas.
Elo currently has 522 employees.
Asked whether he expected 50 jobs to be cut in the restructuring, Pettersson said that was the maximum number that could result from the negotiations on changes.
"The matter will be resolved as part of the negotiations. New positions will also be established," he said.
Pettersson said similar change negotiations had already taken place at other Finnish pension insurance companies.

Rachel is Nordic correspondent for IPE and has long been a freelance writer. Over the years, she has written for The Telegraph, The Independent, The Observer, AMWatch and elsewhere. In 2001, her personal finance book Kickstart Your Money was published by John Wiley & Sons.