The Danish pensions administration firm jointly owned by Lærernes Pension, PKA and PBU said it is now on the hunt for a new chief executive officer, after the sudden exit of Steen Gram-Hanssen by mutual agreement.
The three labour market pension funds said they wanted a stronger strategy for the firm, which would create better value for pension scheme members and stakeholders, according to Forca's chair.
Peter Falkenham, chair of Forca's supervisory board, said: "With the more focused owner-customer strategy, the board of directors and Gram-Hanssen agree it is natural to change the management of the company."
Forca said Gram-Hanssen was resigning immediately, but would be available to hand over key tasks to Falkenham and the rest of management.
Falkenham said that with the help of consulting firm Egon Zehnder, Forca was now working to replace Gram-Hanssen, who had headed up the firm since 2012 and worked as its chief financial officer prior to this, since 2007.
In the meantime, the Copenhagen-based firm said Falkenham would temporarily move closer to the business and alongside the rest of its management, ensure the company was well run.
Gram-Hanssen said in the statement from Forca: "It is of course sad to have to leave Forca, but I am also proud of the results we have achieved in my time as CEO."
Falkenham said Gram-Hanssen had made a great effort to develop, streamline and commercialise Forca, which had allowed the owners to benefit from good pension solutions as well as low costs.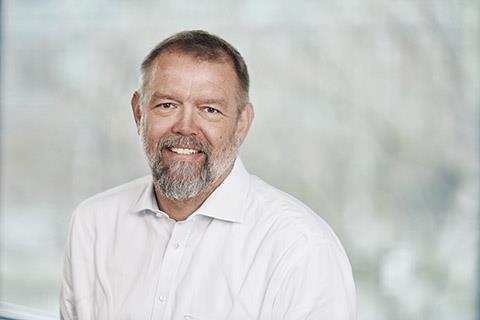 Both PKA, which runs four mainly health and social care pension funds, and Lærernes Pension, the pension fund for teachers, have had recent leadership changes.
Jon Johnsen took up the reins at PKA following the retirement of veteran CEO Peter Damgaard Jensen in March, and former Industriens Pension CIO Karsten Kjeldsen has succeeded Lærernes Pension CEO Paul Brüniche-Olsen, who retired in October.
Commenting on his future career, Gram-Hanssen said in a post on LinkedIn: "I don't know yet what I will do and what I want to do – but I'm sure I will have at least one more challenge and that it will be to do with people and leadership."
Looking for IPE's latest magazine? Read the digital edition here.