The Norwegian government aims to boost private pension saving as part of its new coalition agreement – a pledge welcomed by the country's financial sector.
Prime minister Erna Solberg held talks last week between her existing three-party government and the Christian Democrats, who have now joined her coalition to form Norway's first non-socialist majority coalition since 1985.
In a document dubbed the "Granavolden Declaration" – after the historic country hotel in which the talks took place – the new government pledged to facilitate "safe and predictable frameworks for private retirement savings and private occupational pension schemes".
The coalition also said it would continue the implementation of the pension reform in both the private and public sectors.
"This means, among other things, that public sector occupational pensions must provide good incentives for work, and facilitate mobility between the public and private sectors," the declaration stated.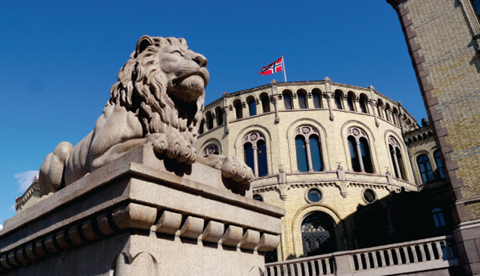 Industry association Finance Norway said: "Finance Norway is pleased with the message and emphasises that this must also be reflected in the way individual savings are facilitated."
The organisation said the introduction on 1 November 2017 of an individual pension savings (IPS) system had been a positive development, and warned against harming this new model.
"Finance Norway expects that the framework for IPS will not be weakened in the extension of the government's promises contained in the declaration," the lobby group said.
Stefi Kierulf Prytz, director of life insurance and pensions at Finance Norway, added: "Finance Norway sees it as positive that the government, through the declaration, is focusing on pensions and clearly maintaining the work line (Arbeidslinjen) and mobility as central overarching goals with the pension system."
"Arbeidslinjen" is a term used in Norwegian politics for the goal of most people being able to support themselves by means of income from work.
Kierulf Prytz said changes to pension accounts that had already been put forward were intended to foster a predictable, robust and transparent pension system. The pension accounts would give individuals more of an overview and greater awareness of their own pensions.
"We therefore expect the proposals for legislative changes to be dealt with in the [parliament] shortly," said Kierulf Prytz.