Schroders has had 13 of its funds on offer to defined contribution (DC) customers endorsed by an independent trustee company.
PTL launched a value-for-money assessment – called Clear Funds – at the start of this year, and the UK-listed asset manager was the first provider to sign up. It submitted 13 funds to be assessed by PTL.
Clear Funds is designed to assess and communicate funds' transaction costs to trustees and governance committees of DC schemes. It also analyses processes for controlling and reporting transaction costs, and produces a report for each fund.
A spokeswoman for PTL said a second fund manager to put products through the Clear Funds process would be announced in the new year.
Richard Butcher, managing director at PTL, said: "Throughout the process, Schroders has worked really hard to provide us with what we needed to carry out our rigorous Clear Funds assessment. Schroders has shown real diligence in providing the full range of costs and the detail we needed on its cost control procedures.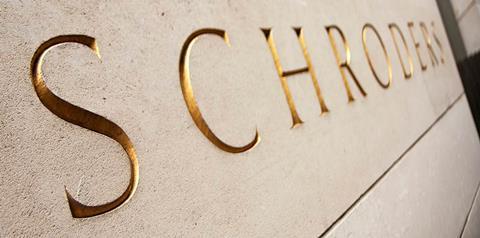 "It has been evident throughout that Schroders has been keen to go beyond the regulatory requirements asked of the business. As a result, we are pleased to have been able to conclude that its transaction costs in the funds we have assessed represent value for money."
Tim Horne, head of UK institutional DC at Schroders, added: "[The assessment] gives our DC clients confidence that we are taking our responsibilities in this area seriously – the more oversight DC schemes have of transaction costs, the better. And, crucially, value for money will result in better retirement outcomes for DC savers."
Reuters scheme seals £625m de-risking deal
The UK defined benefit pension scheme for global news service Thomson Reuters has secured a £625m (€693m) insurance buy-in with Canada Life – the insurer's biggest pension risk transfer deal to date.
The £2.2bn Reuters Pension Fund has lined up a series of buy-in transactions aimed at insuring the entirety of the scheme. The transaction announced this week covered "the majority of pensioner liabilities", according to Reuters' adviser Aon.
The transaction came as Thomson Reuters offloaded a 55% stake in its financial and risk unit to private equity investor Blackstone.
John Baines, head of bulk annuities at Aon, said: "A decisive factor of this deal was the ability of the trustees to manage a large buy-in alongside a major corporate transaction."
Greg Meekings, chair of trustees for the Reuters Pension Fund, added: "This transaction has led to a major improvement to the security of our members' pensions by taking a significant amount of risk out of the scheme.
"We are grateful for the excellent advisory support provided by Aon, Sackers and Redington to work collaboratively and complete this transaction in such a short timescale. I would also like to acknowledge the positive sponsor support from Blackstone and Thomson Reuters."
DWP seeks to reassure on post-Brexit pension payments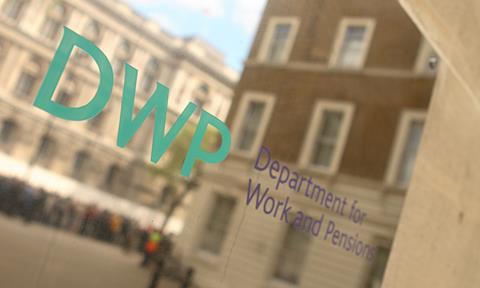 The Department for Work and Pensions (DWP) has pledged to continue benefit payments – including the state pension – to UK nationals living in the EU even if the country exits the bloc without a withdrawal deal on 29 March.
However, annual increases to the state pension have not been guaranteed beyond 2020 due to uncertainty about long-term arrangements between the EU and the UK.
In a question-and-answer page on its website, the DWP said Brexit would not affect pension payments. The government was "committed to uprate" payments in 2019-20, it added, but would "take decisions in light of whether, as we would hope and expect, reciprocal arrangements with the EU are in place".
For those claiming benefits in EU countries, the DWP said: "We want UK nationals to be able to stay in the EU countries that they live in when the UK leaves the EU, and for their rights to employment, healthcare, education, benefits and services to be protected."
Individuals collecting annuity or personal pension payments should contact their provider, the DWP added.
For EU nationals in the UK, the DWP's advice was similar. Any EU citizen living in the UK as of 29 March would be able to receive benefits "on broadly the same terms as now", the department stated.