Fifteen UK pension providers and pension schemes are backing a coordinated industry campaign to boost people's understanding and engagement with their pensions.
Led by the Pensions & Lifetime Savings Association (PLSA) and the Association of British Insurers (ABI), the campaign will run in autumn/winter this year and aims to help people understand the basics of pensions.
The 15 providers and schemes have committed to support the campaign with a collective investment of at least £1m for its organisation over the next three years, and a multiple of this amount in scheme and provider-specific resources to further amplify the campaign.
In a statement, the PLSA said this was the first time that so many providers and schemes across the UK, including the largest, had united behind the same call to action over the same period.
The hope is that the campaign will help encourage people to: engage more with existing pensions communications; save more to achieve a higher income in retirement; and encourage people to review their retirement options, consider opportunities to consolidate, and see how and where their pension is invested.
"Engagement is a tough nut that the industry has yet to crack"

Emma Douglas, director of workplace savings & retirement at Aviva and chair of the PLSA
Emma Douglas, director of workplace savings & retirement at Aviva, one of the campaign sponsors, and also chair of the PLSA, said engagement was "a tough nut that the industry has yet to crack".
"The engagement season campaign is an opportunity to really help savers better understand what kind of lifestyle a pension can provide in retirement," she said. "Digital communications and tools are central to the pension revolution and providing information to savers in a digestible 'bite-sized' format is key."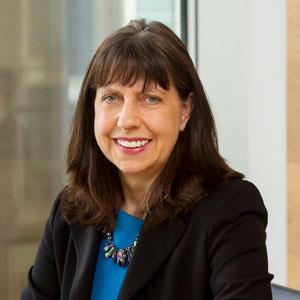 The campaign will complement the work of the Department for Work and Pensions (DWP).
"Engagement season will complement the crucial work already under way on pensions dashboards and simpler statements, helping savers get to grips with their pensions and bringing retirement saving into everyday conversation," said Guy Opperman, minister for pensions.
"I warmly welcome this campaign from the ABI and PLSA and look forward to working together – and with other industry partners – to help bring about a step change in how the record number of Brits now saving for retirement engage with their pension."
Nigel Peaple, director of policy and advocacy at the PLSA, added: "We have seen from the level of engagement with our Retirement Living Standards and the national conversation it started, that savers want simple, jargon-free information to help them get their pension savings working for them.
"By committing all corners of the pensions industry to pull together on a concentrated engagement campaign – and with the support of the DWP – we have the potential to move the dial in helping savers understand their pension so that more people have a better income in retirement."
Helen Morrissey, senior pensions and retirement analyst at Hargreaves Landsdown, another backer of the campaign, said engagement was "the holy grail" of the pensions industry and that the campaign could deliver it.
However, the next steps – agreeing areas of focus and how success is to be measured – would be vital to the initiative's success, she warned.
"Are we looking for increased contributions or more knowledge of where people are invested?," she asked. "Tracing lost pensions is useful as it would make sure people put in place, and then update, any death nominations they have. The list of potential options is endless, so getting agreement on the important outcomes early is crucial. Only then can the entire industry use their data capabilities and marketing creativity to innovate the delivery of information and drive better understanding for pension savers."

Susanna is deputy news editor at IPE. At IPE she covers responsible investment and EU regulation, but also enjoys reporting on developments in and around the UK pensions industry. Having been a financial journalist since 2008, Susanna started her career as a corporate governance/corporate social responsibility analyst at proxy advisory firm PIRC.
View full Profile