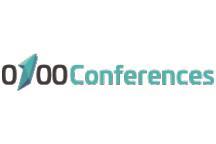 The organizers have been putting Venture Capital and Private Equity events together for five years now, with successful conferences in many European cities including Vienna, Berlin, Luxembourg or Prague.
Bringing all the leading private equity and venture capital leaders together in Dublin creates a unique opportunity to make valuable connections for all the senior-level delegates including fund managers, institutional investors, family offices, corporate investors, endowments, leading consulting and legal experts or successful entrepreneurs. Understanding the importance of powerful networking, whether your focus is on PE or VC, this is the event where you'll get enough time to meet the right people and discuss the latest challenges for hours.
Among other topics on the panel discussions, we will look at Co-investments – LPs growing appetite for them, their re-enforcing relationships with GPs, exposure to new geographies or sector. Our VC investors will look closely to vast fundraising not only in Europe but globally and check out recent most remarkable exits or how the CVC investors navigate their interests. But this is just a glimpse of the agenda for the day.
For more speakers and detailed agenda please visit the organizer's website.
Media Contact
0100 Conference Prague Alex Hotel, Dublin Ireland
Tomas Tuleja
Marketing Manager
+421 910 501 000
tomas@0100conferences.com
Organiser
0100 Conferences