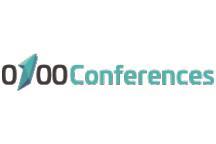 Get Ready for After-Crisis & Post-Brexit Markets With 0100 Conferences Virtual Event
0100 Conferences - the European PE & VC platform - has been closely monitoring one of the most mature Private Equity and Venture Capital players in Europe – the UK and Ireland – for already 4 years now, organizing an annual event dedicated to industry professionals in Dublin.
In 2020, with COVID-19 having changed our day-to-day lives and causing disruption across markets worldwide, it is time to move into a more secure – virtual – space.
If you´re a Private Equity (PE) or Venture Capital (VC) professional, book your online seat for October 20th-22nd, 2020. You can register here.
During 3 days, you will have a chance to meet seasoned investors, fund managers, limited partners, family offices, and high-net-worth individuals from all around the world, connected on one platform from comfort of your home-office or from wherever you´d like to join.
Network with VC and PE professionals from around the world
Staying in touch with business partners and fellow investment experts is the most vital goal to grow your business. It may seem that the world has been slowing down recently, but the VC and PE industry continues to boom both in the UK as well as on the global stage. So better not to miss anything important.
That is why you have full three days to catch up with all the familiar faces or meet new ones.
The first and the last day of the conference are dedicated exclusively to networking so that you have enough time to network with the most important players from the region. Just as you would during a physical conference, you can create new valuable connections and chat in breakout rooms with up to 20 people or you can just enjoy the conversions without participating directly. In case you need specific advice or would like to discuss business in private, book a 1on1 meeting, and discuss whatever you find crucial to accelerate your business. To benefit from all the networking opportunities, make sure to check the step-by-step guidelines on networking here.
If you find the crowd that will be meeting at 0100 Conferences virtual event this October relevant and engaging, you can also apply to get more exposure and easily approach 500+ PE and VC professionals. Learn more here.
Agenda of the Day – Post-Brexit Market in Days of Crisis
For a full conference experience – now without the need to travel, parking issues, or bad weather – 0100 Conferences has partnered up with the Hopin platform. Hopin is the first all-in-one live online events platform where attendees can learn, interact, and connect with experts from anywhere in the world.
The conference starts on Tuesday, 20th October, with a networking session where both speakers and participants meet before the main panel discussions planned for Wednesday, 21st October.
The evening before the conference, Tuesday 20th of October, you will also have a chance to join the Opening Virtual Cocktail. This event is kind just like a VIP dinner but more convenient for you, as you don't have to travel to any hotel. Hosting this pre-networking event, we do hope you will enjoy meeting new potential partners virtually in an unformal way, and get prepared for the main agenda taking place on Wednesday.
The speakers will dive deep into Ireland's evolving role after Brexit and its further enhancements including ILP and other anticipated reforms. Fergal McAleavey, Senior Investment Director at Ireland Strategic Investment Fund, together with David Barbour, Joint Managing Partner & Co-Founder at FPE Capital, and Mark Corbidge, Managing Director at Sun Capital Partners, will exchange their views and experience on the Implications of Brexit during the PE Industry panel.
Private Equity funds use their industry expertise and operational know-how to identify attractive investments and achieve attractive investors returns by implementing their value creation plans.
Among others, Pia Kåll, Managing Partner at Capman, and Peter Garvey, Partner at Melior Equity Partners, will explain what such planning looks like, how they define successful execution, and help improve companies´ profitability live at the "How to Drive Value Creation" afternoon session.
As for more LP-related topics, the "LP Strategies Going Forward" discussion panel will allow top investors provide their thoughts on challenges they face in 2020 and try to predict the unpredictable – what to expect next year.
The most well-known and active players on the market, including Craig MacDonald, Managing Director at HarbourVest Partners, and Bjorn Tremmerie, Head of Technology Investments at European Investment Fund, as well as other panellists will open up and share their experience and best practices.
Discussion panels are over, and you still have more questions for the speakers or fellow participants? 0100 Conferences have you covered. The event continues on Thursday, 22nd October, with even more networking sessions. Don´t hesitate to chat with your favourite panellist or keynote speaker or use this time to cover all the 1on1 meetings with no rush.
Register Now
The registration for the 2020 UK & Ireland virtual conference is now available at this LINK. Access is free of charge for General Partners and Limited Partners.
Media Contact
0100 Conference Prague Alex Hotel, Dublin Ireland
Tomas Tuleja
Marketing Manager
+421 910 501 000
tomas@0100conferences.com
Organiser
0100 Conferences