Some of Europe's biggest pension funds and asset managers are among 190 investors to have written to companies today, telling them to improve their management of biodiversity and natural resources.
The Nature Action 100 (NA100) initiative will target companies in eight sectors that are "systemically important in reversing nature and biodiversity loss by 2030", such as chemicals, consumer goods, food, forestry and mining.
Signatories to today's letters include the French pension reserve fund FRR; Swedish buffer funds AP1, AP2, AP3 and AP7; the Australian Council of Superannuation Investors; and the UK's Universities Superannuation Scheme and Brunel Pension Partnership.
Each letter requests "reassurance from the companies we invest in that action will be taken to align their business model with the targets and goals of the Global Biodiversity Framework".
More specifically, it asked the firms to disclose their current exposure to, and impact on, nature, and to commit to minimise those impacts and exposures by 2030, using "science-based targets". The companies should develop strategies to achieve those targets – including engaging with stakeholders and peers – and report annually on progress.
The move comes just a week after the international launch of final recommendations from the Taskforce on Nature-related Financial Disclosures (TNFD), a market-led body charged with developing global expectations around reporting for biodiversity and ecosystems.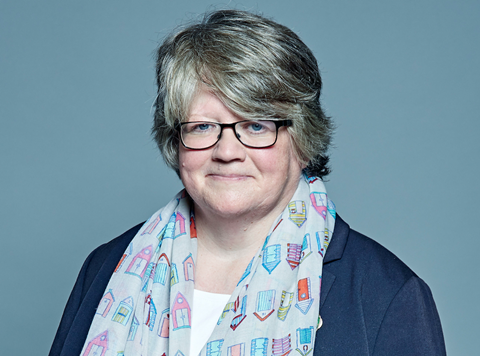 Speaking at the national launch of the recommendations last night, the UK's Secretary of State for Environmental, Food and Rural Affairs, Thérèse Coffey, welcomed the new framework. During her time in charge of the Department of Work and Pensions, Coffey oversaw the introduction of TCFD rules into regulation.
"My commitment tonight is to try and persuade Mel Stride [the current Secretary of State for Work and Pensions] to do the same for TNFD and all our pension funds," she told the audience.
Peter van der Werf, head of engagement for Dutch sustainable investment house Robeco, said: "With Nature Action 100 ready to engage with the hundred most significant companies for nature and the TNFD published, we now have all ingredients to accelerate the performance of companies in terms of measuring, managing and mitigating their contribution to biodiversity loss."
Defiance over collaboration
The launch of NA100 contributes to a growing sense of defiance among European investors in the face of a clamp-down on sustainable finance in parts of the US.
Politicians and lawmakers in Republican states have accused initiatives such as Climate Action 100+ – the inspiration for NA100 – of breaching competition rules by bringing together investors to exert undue pressure on parts of the economy.
Participants strongly refute the allegations, which are thought to be politically motivated, but numerous institutions have exited collaborative initiatives as a result of the criticism.
NA100 was originally announced at the height of the backlash, and uptake from investors was notably low. However, it has now grown to a group managing and advising $23.6trn between them, and other collaborative engagement projects have successfully been launched on forestry and human rights.
Earlier this month, Allianz – which quit the Net Zero Insurance Alliance in May after it received legal threats for US Attorneys General over competition rules – published its net zero transition plan, in which it doubled down on its commitment to collaborate on sustainability goals, saying it would "strengthen its existing engagement activities with customers and investee companies".
"Allianz aims to advocate climate action joining forces with customers and business partners, the financial services sector, and other industries, as well as policymakers and governments," it said at the time.

Sophie is IPE's ESG contributing editor. She is the founder of Real Economy Progress and a senior associate at the University of Oxford. Sophie's journalistic experience includes being editor of Responsible Investor and Environmental Finance.
View full Profile