A review of think tank Itinerari Previdenziali's and Borsa Italiana's recent project on Italian pension funds' real-economy investments
The Working Group on Investment in the Real Economy represents a forum where Italy's economic, political and social actors can share and discuss their experiences, know-how, vision and future plans. Thanks to the broad base of this initiative, stakeholders can obtain a comprehensive and deep understanding of the dynamics of investing in the real economy, both from a regulation and an economic perspective. This is also a chance to evaluate the potential for interplay between all the participants.
Our working group highlighted the main players in real-economy investments, the best practices and what lessons can be learned from the current and past experiences.
During the meetings of the working group, the pension funds, casse di previdenza and banking foundations that were already investing significantly in the Italian economy took the lead.
One of the main goals of the project was to obtain evidence of what steps, as well as what instruments and strategies, investors have taken to become involved in the real economy, thus outlining what the best practices would be.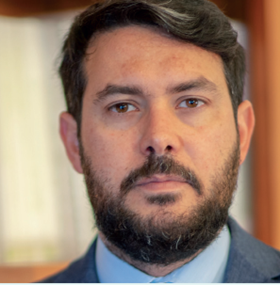 The activities of the working group did not stop with this year's presentation of the results at a conference in Rome. The working group is continuing its analysis on a permanent basis, with the support of Borsa Italiana, which co-founded the group.
The clear finding of our analysis is that Italian institutional investors are increasingly gaining consciousness that they can no longer count on traditional asset allocation models. They understand that they must include so-called alternative assets within their investment strategies that support the national economy.
Our work has shown that sharing ideas, collaboration and co-investments facilitate access to investment opportunities. It also seems that a new approach to public-private partnerships is gaining ground, particularly when it comes to infrastructure investments. Institutional investors are increasingly going to be involved in these types of investments.
Itinerari Previdenziali and Borsa Italiana's Working Group on Investment in the Real Economy
What is it?
A working group to monitor progress, identify best practices and consider future developments of institutional investment in the Italian economy.
Why was it set up?
Italian pension investors manage about €300bn of assets and only a small percentage is invested in the Italian economy.
Who took part?
• Casse di previdenza (first-pillar privatised pension funds for professionals) and their association, ADEPP
• Fondi negoziali (occupational, industry-wide second-pillar pension funds) and their association, Assofondipensione;
• Other types of second-pillar occupational and private pension funds and their association, Assoprevidenza;
• Banking foundations and their association, ACRI
• Bank of Italy;
• Ministry of the Economy and Finance (MEF);
• Cassa Depositi e Prestiti;
• The Association of Italian Insurers (ANIA);
• The Italian Association of Private Banks (AIPB);
• FEBAF, the Italian Banking Insurance and Finance Federation.
What are the findings so far?
Institutional investor involvement in the domestic economy is growing steadily but investors seem poised to ramp up investment. A 'leading pack' of investors are already on the front foot, but a growing number of players are becoming involved. Investors generally lament the lack of suitable instruments and fiscal incentives, as well as the volatility of regulation. However, increased collaboration is helping investors, particularly pension funds, grow their exposure to Italian assets, including private equity, private debt and infrastructure. Further dialogue can speed up progress.
One of the main themes to emerge from our analysis and discussion is that investors need further changes to the fiscal norms regulating investments. In particular, the range of asset classes that benefit from tax advantages should be expanded. Investors have criticised the government's plans for an update to the design of the Piani di Risparmio (PIR), the recently-introduced vehicle for investment in the real economy. While investors welcome the government's plan to foster the use of these instruments and extend their reach, they stress the need for stronger fiscal incentives. One of the limitations of the new version of the PIR is that it will be excessively tilted towards venture capital-type investments.
A crucial theme of our discussions is the need for investors, particularly pension funds, to develop their organisations and internal skills, as well as the opportunity to team up with other investors to take advantage of economies of scale and greater size.Further development, both in terms of size and professionalism, would allow pension funds to approach investments directly and set up co-investment structures, also increasing efficiency in monitoring performance.
The best financial instruments that allow institutional investors to meet their objectives are yet to be found. There are still concerns that pension funds' investment goals when participating in the domestic economy are not coherent with their obligations towards members. Particularly for certain categories of investors, such as casse di previdenza and regional pension funds, it is important to generate positive externalities on their members through investments that generate growth at local or national level.
The data shows that in recent years pension funds, casse di previdenza and banking foundations have gradually increased their exposure to the real economy. The supply of opportunities and products has grown in response to demand from investors, particularly in recent times.
However, the study suggests that in the coming years stakeholders will reach maturity. Lawmakers must ensure stability of regulations to minimise uncertainty. At the same time, to accompany the development of institutional investors and respond to their growing commitment, providers must continue to design products that are more focused on investment in Italy, which Italian investors can access more easily.
Our analysis has focused on the appeal of existing instruments such as PIR, listed alternative investment funds (AIFs), Borsa Italiana's Elite Basket Bond market and Special Purpose Acquisition Companies (SPAC), which represent further opportunities to invest in Italian corporate credit and Italian infrastructure.
The narratives we have heard during our analysis demonstrate the importance of sharing, dialogue and partnership between all stakeholders, including politics. This approach will help the system find innovative solutions and shared goals, processes as well as risks.
Gianmaria Fragassi is coordinator of the Itinerari Previdenziali working group
Private equity: Visions of the future
1

2

Currently reading

A real alternative to help Italy's economy

3

4

5

6