ABN Amro's Dutch pension fund expects only "limited effects" to the services provided to the €29bn scheme by UK asset managers and banks when the UK leaves the EU.
In an update on its website, the ABN Amro Pensioenfonds said it had assessed three scenarios to measure the impact of Brexit on asset management contracts, assuming that UK managers continued to comply with the requirements for service provision in the Netherlands.
The pension fund assessed the possibility of a mutual agreement on supervision between the EU and the UK, allowing UK providers to continue their operations in the EU. It also analysed a scenario in which UK providers requested permission from individual EU member states.
It also examined the potential effects of UK asset managers and banks setting up EU-based entities to enable them to continue their services with a European passport from this base.
The ABN Amro scheme said it had developed a step-by-step plan to manage all processes, starting with taking stock of all suppliers likely to be affected by Brexit.
It subsequently consulted with all affected parties to ensure service provision could continue under every Brexit scenario, and made backup plans in case services unexpectedly could not be provided.
The pension fund said possible turbulence in financial markets was among the biggest risks for pension funds. It specifically cited market volatility, the value of sterling and the ability to settle transactions.
Renegotiations of trade treaties between the UK and the EU could also affect investment and payment services, as well as transaction documentation, the scheme added.
It also said that the European Payments Council (EPC) expected little change in the money transfer system it used to pay benefits to a small group of UK-based pensioners.
The system is likely to become similar to those used by non-EU members Norway and Switzerland, the ABN Amro scheme said.
The UK is due to exit the European Union on 31 October.
Further reading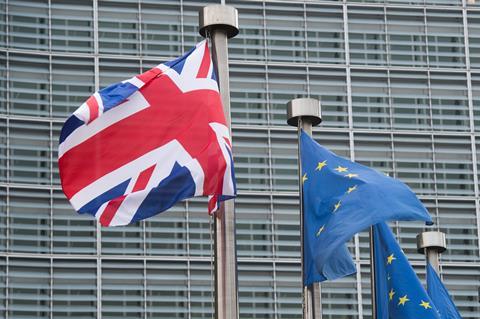 UK and Dutch regulators to increase co-operation ahead of Brexit
The FCA and DNB signed a joint agreement in June to formalise a partnership aimed at protecting and enhancing the integrity and stability of the financial systems in both countries
Moody's: No-deal Brexit 'manageable' for EU asset managers
The credit strength of asset managers in the UK and the remaining EU countries would not "materially" weaken in the event of the UK leaving the bloc without a withdrawal agreement