Francesco Sandrini says that as the global economy emerges from a period of low growth and low inflation, investors appear to be ignoring risk in their diversification choices
Reflationary expectations are trending higher as the global economy shifts from several years of low growth and low inflation. Risks appear to be on the upside, at least in the short term, amid recovering macro momentum and rebounding investor and corporate sentiments.
Meanwhile, geopolitical tensions remain high owing to political uncertainty, rising threats from terrorism and growing socio-economic imbalances. However, it appears that investors have chosen to ignore these risks as evidenced by extraordinary rallies in risk assets. Most notable of these may be the US blue chip Dow Jones Industrial Average index, which is testing new highs after crossing the 20,000 mark. Perhaps it is too soon to call this irrational exuberance, but investor sentiment has certainly turned around.
The primary catalyst for this reversal seems to be the election of Donald Trump. His expansionary fiscal policies, combined with tax cuts and deregulation, have resulted in markets pricing in higher inflationary prospects. Meanwhile, the normalisation in macro conditions has prompted a hawkish US Federal Reserve to signal three rate hikes in 2017.
The geopolitical landscape is dictating the allocation of investor capital into assets and sectors expected to benefit from Trump's reflationary policies and corresponding Fed policies. Strong consensus positioning has already developed, for instance, in long dollar and short/underweight duration trades as a result of the latter.
Corporate bonds are another sector where overcrowding is a concern. Although the outlook on the sector has turned more cautious against this backdrop of rising rates, it remains one of the most over-bought sectors. Corporate debt is particularly appealing for income-seeking investors, given its attractive carry over government bonds, where yields remain low compared with history.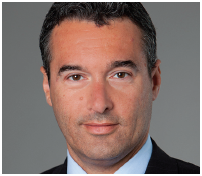 More concerning is that a large proportion of corporate debt flows have been through passive index trackers, which do not discriminate between countries and sectors where they allocate capital. Some sectors remain fundamentally weaker due to poor earnings growth potential and unsustainable leverage levels. However, spreads may not account for these inherent credit risks.
If earnings disappoint, we could experience a spike in spreads and defaults, prompting a rapid reversal in flows. Will there be sufficient buyers to provide market liquidity when required? We do not believe so, given that traditional market makers, more specifically banks' dealer desks, are unable to participate owing to regulatory pressures.
Investors appear to have become complacent despite the persistent risks in the market. Not only are risks rising, but the nature of risk is changing owing to a constantly evolving market backdrop. Volatility is no longer the only risk to consider in seeking diversification; the impact of the aforementioned credit and liquidity risks must influence allocations and positioning.
Moreover, with the decreasing efficacy of central banks to soften the blow, market uncertainty may lead to more frequent and deeper sell-offs. As a result, drawdown mitigation and the need for diversification should be high on investors' list of concerns.
Diversification can pay off when cross-asset correlations are low. However, to be effective, a diversification strategy should focus on identifying and allocating across several low correlated investment ideas. An independent process encouraging an independence in mind-set and risk-taking can enhance the prospect of truly low correlated strategies and increase portfolio resilience, in our view.
To diversify effectively, the best approach is to favour carry trades but with less directionality. The impact of higher rates on some high-carry strategies such as emerging market bonds or investment-grade corporates remains significant.
Diversifying risk is best achieved by holding limited and selective exposure to some anti-consensus but low-correlated sectors such as gold, real estate and emerging market equities. These should benefit if the Fed takes a more dovish stance.
Francesco Sandrini is head of multi-asset securities solutions at Pioneer Investments