After the first half of 2023, Alecta's financial position is still strong, with a solvency ratio of 209%, with its defined premium savings product – Alecta Optimal Pension – returning 6.6% during the first half of 2023.
During the five-year period until the end of June 2023, Alecta Optimal Pension's total return was 7.6% on average per year.
The collective consolidation rate for Alecta's defined benefit insurance amounted to 175%, it announced this morning.
Collective consolidation is a buffer for Alecta's insurance commitments against variations in capital returns and insurance risks. The consolidation level is Alecta's assets as a percentage of the insurance commitments and controls the distribution of refunds to customers.
Managed capital in the total portfolio for defined benefit insurance amounted to SEK960bn at the end of June.
The first half of 2023 was one of the most turbulent periods for Alecta in a long time. It started with a so-called bank run in the US, which had a very fast course, where several banks were dragged into the banking crisis that shook the US in March and April.
Alecta had invested in three of the worst affected banks, and lost a total of about SEK20bn.
"The loss of SEK20bn is an enormous amount and we fully understand that customers and owners have been worried. It is important for us to make sure that something like this does not happen again, and that customers can feel confident that we are doing everything we can to ensure that," said Katarina Thorslund, acting chief executive officer of Alecta.
At the end of March, Alecta was appointed in competition with other Swedish pension companies and banks as a pre-selected company by Collectum for another five years.
"We were thus given extended confidence to manage the defined contribution retirement pension within the ITP plan, i.e. both ITP 1 and ITPK, for privately employed civil servants, partly as a pre-selection for those who do not actively choose a company, and partly as a cross-selection for those who want to choose," Alecta stated.
Investigation and review
At the beginning of May the Swedish Financial Supervisory Authority launched an investigation into Alecta's risk management, with a focus on measuring investment risks.
The purpose of the investigation is to review whether Alecta has complied with external and internal rules based on the investments in Silicon Valley Bank, First Republic Bank and Signature Bank. Alecta stated it woudl fully cooperate with the FSA.
A review has also been made of Alecta's asset management at the beginning of June.
based on Alecta's defined benefit and defined contribution pension products having different lifespans and risk needs, the board concluded that the best balance between strengthening trust and the need to take risk was to have different investment models and a clearer difference in risk profile for the two different products' share management.
The part of the share portfolio that is actively managed will contain more companies and have lower ownership shares in companies outside the Nordics. The models are reviewed annually to continuously ensure that they are adapted to the size of the portfolio, Alecta noted.
"The result of the review of Alecta's asset management provides a long-term investment strategy with adapted risk-taking so that we can fulfill our mission to provide our customers with the best possible pension," it added.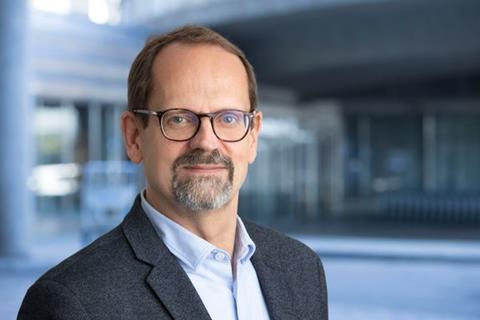 New chief
Furthermore, On 1 June 1, Peder Hasslev was announced as Alecta's new CEO from 1 September, replacing Magnus Billing, who was recently sacked as the pensions giant reeled following the huge losses on US niche banks.
Hasslev is currently CEO of the state-owned venture capital company Saminvest AB and was until 1 July 2023 chair of the board of Denmark's largest commercial pension manager PFA Pension.

Venilia is editor of IPE.com. She joined the IPE editorial team in November 2019 after freelancing for FT Adviser and LAPF Investments, while also being a publisher for market intelligence company Clear Path Analysis. She started her career at Euromoney Institutional Investor where for 16 years was reporter and editor covering the asset management industry globally.
View full Profile