Investing in tobacco is unethical and financially risky, and any pension funds with exposure should seriously consider divesting, according to Keith Ambachtsheer.
In his view, investing in tobacco amounted to a breach of pension investors' fiduciary obligation, he said. This was a duty to ensure investment decisions pass "reasonable 'ethics' tests" and "reasonable 'no undue risk' tests".
"I have come to the view that tobacco investments fail both tests," the renowned pensions expert said in his latest monthly newsletter as CEO of KPA Advisory Services.
Tobacco investments were not ethical, Ambachtsheer said, because they amounted to an endorsement of a product that is the number one cause of preventable deaths in the world today, and is known to impede the achievement of 13 of the UN's 17 Sustainable Development Goals. The industry has also made use of child labour, according to the International Labour Organisation.
Tobacco caused "widespread suffering" and related investments therefore carried "undue reputational risk" if ethical issues associated with tobacco were not tackled, Ambachtsheer said.
"Please take a moment to imagine a front page headline announcing your fund is an investor in organisations involved in all this," he said. "In my view, it adds up to considerable reputational risk for your fund."
On the Record: How important is a pension fund's reputation?
"In today's society, growing emphasis is placed on corporate image and brand. There is also a greater demand for responsibility. We see that responsibility strengthens our reputation, supports our business and allows us to distinguish ourselves."
– Vappu Aura, marketing and communications director at Ilmarinen, €38.3bn Finnish pensions insurer
Read September's 'On the Record' for more on how pension funds think about their reputation.
It is not just large institutional investors that have abandoned tobacco, with smaller UK local government pension schemes having made moves in this direction, too.
Ambachtsheer said that in addition to ethical arguments, there was a financial case to be made against tobacco investments. These carried "undue financial risk in exposing investors to a continuously increasing volume of legislative/regulatory and litigation actions", he said.
The case against tobacco exposure had become increasingly accepted by institutional investors around the world, according to Ambachtsheer.
If pension organisations had not yet turned away from tobacco, they should ask themselves why not, he said.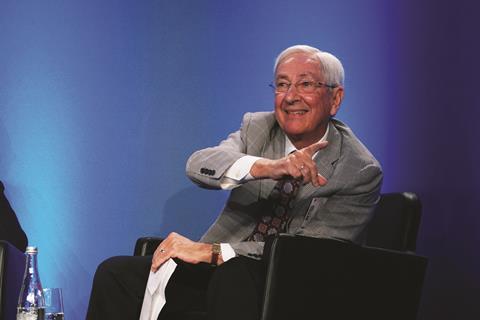 "Possibly, it is because no-one to date has placed the 'tobacco-free' action item on the organisational decision agenda," he said. "After all, the manufacture and sale of cigarettes is not illegal, and investment returns have been good. Further, making investment decisions with ethical connotations can be awkward.
"It is my hope that this letter will trigger the appearance of tobacco investing on your organisation's decision agenda soon. The case for divestment is growing stronger year by year."
Earlier this year, France's pension reserve fund and Australian asset manager AMP Capital decided against investing in tobacco on grounds that overlapped with some of those outlined above.
At the time, AMP Capital CEO Adam Tindall said the firm was "not prepared to deliver investment returns to customers at any cost to society". Fonds de reserve pour les retraites, meanwhile, referred to tobacco consumption as "a scourge".
French insurer AXA Group last year announced it was divesting from the tobacco inudstry. The case was clear, said its CEO Thomas Buberl: "The human cost of tobacco is tragic – its economic cost is huge."
The California Public Employees' Retirement System (CalPERS) last year decided to uphold a long-standing ban on tobacco investments despite a study prepared for its board that showed divestment had cost the pension fund some $3bn (€2.5bn) in missed gains. Its board also voted to extend the ban to externally managed portfolios and affiliated funds.