---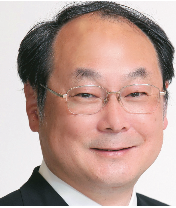 Toshiba, Kobe Steel and Nissan have all recently demonstrated serious failures of the requisite quality controls in important functional areas, and these have created a perception of problems with Japanese corporate governance standards. One might wonder what is happening to corporate Japan, as simultaneously the government, corporate executives and investment managers want you to believe that progress has been made in improving corporate governance. So, what is happening?
Make no mistake, Japan is making progress it can be proud of at the board level. This can be summarised as follows:
Corporate Governance Code . Japanese boardrooms have changed with the introduction of a corporate governance code in 2015. Now, over 88% of publicly listed corporations have two or more independent directors, with the average increasing from 1.4 in 2014 to 2.6 in 2017. Looking at the top 50 companies by market capitalisation, the average board composition has stayed constant at about 11, with a slight decrease, from 11.9 in 2014 to 11.6 in 2017, while the number of independent directors has increased from 2.6 to 3.9. Previously, there were few non-executive directors, so their relative weight is now greater in boardrooms.
The next step: only 10 of these top 50 companies have compensation and nomination committees, and only 15 employ western-style audit committees. These numbers must grow.
Stewardship Code . With the introduction of a stewardship code in 2014, investor engagement with corporations has risen, and investment managers are publishing their AGM voting records. Many vote against board director candidates proposed by corporate management – something never seen before. Corporate executives are under stronger scrutiny.
Well, this all sounds well and good, so what went wrong? And how can similar issues be prevented?
Toshiba, Kobe Steel and Nissan
Toshiba revealed a failure in not shielding its finance and accounting functions from the influence of its executives, and a lapse of oversight in acquisition documentation, resulting in a contingent liability with an existential threat.
First, the independence of finance and accounting functions. In the western world, finance and accounting are both functional professions. Financial executives are mobile across industries, and this interchangeability is a safety valve. However, Toshiba's accounting and financial functions were staffed by people with no experience outside of Toshiba, who see themselves as Toshiba employees (with little ability for mobility), not finance and accounting professionals. They live in an insulated world and accept in-house practices as acceptable standards, without question. In this respect, they are no different from many other companies in Japan. So what was unique at Toshiba?
It looks as if handling its profit and loss account had become an art form, which management found advantageous. This highlights the need to professionalise corporate finance and accounting functions.
Second, the lapse in oversight in M&A. This was a withering experience for Toshiba, its shareholders and clients, stemming from the 2006 Westinghouse transaction. Intentionally or otherwise, concluding a small M&A with a black hole represented a lack of oversight. The lesson? A need for checks and balances throughout the organisation, and in M&A transactions in particular.
With Kobe Steel, the quality assurance function was not independent from the production line, causing omissions in quality assurances. This displayed a gap between business-minded top executives and efficiency-minded plant managers.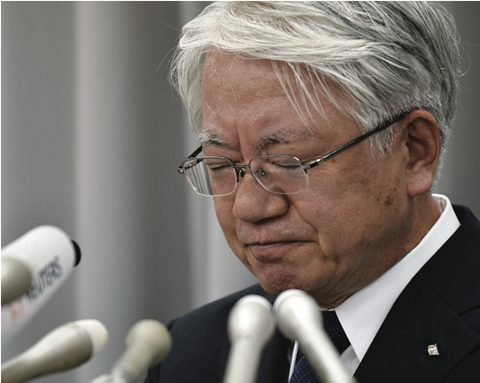 How did they end up cutting corners in the first place? It is anybody's guess. However, a senior retired industry executive suspected that a fault line may have existed between sales and production. He recalled extensive negotiations when faced with a client who requested price cuts to remain competitive. He and his client worked together to reduce specifications, allowing the production line to reduce batches, and cut costs – the benefit of which was split. His suspicion was that Kobe sales executives did not negotiate to optimise the specifications and that production cut corners in favour of cost.
In Nissan's case, plant managers fudged inspections by using uncertified workers to keep costs down, without executives realising what was happening.
G for ESG
What needs to be done, with these lessons? We should seek to ensure thorough governance from top to bottom throughout organisations, with suitable checks and balances.
While better boardroom governance may produce benefits, boardrooms need to be interested in what is happening in finance and accounting departments, factory floors and M&A centres. While it is the responsibility of management to ensure that no irregularities are tolerated for long, boards should challenge with questions and suggestions to ensure organisations are equipped with built-in safety mechanisms. That means a process of checks and balances, but also a strong culture of quality assurance.
Toshiba demonstrates that independent directors are powerless without independent finance and accounting functions, and safety mechanisms throughout the organisation. The risks from M&A and the fine print in related documents are too much to bear without a built-in safety mechanism of checks and balances.
Corporate governance should not be limited to form only – it is the function that matters.
There is a need for a perpetual, top to bottom approach to governance, and it is time to strengthen this in Japan. While boardroom governance may be improving in general terms, it is obvious that best practices have not permeated every level of the corporate hierarchy in these unfortunate instances. We need to go back to the basics of organisational management and re-emphasise the importance of internally independent functions and checks and balances as an integral part of governance, corporate or otherwise. The devil is in the detail and all organisations are only human.
Takumi Shibata is representative director, president and CEO of Nikko Asset Management