---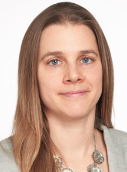 Investors have been warned about transition risk related to climate change for some time. But these warnings feel incongruous with recent updates about greenhouse gas emissions and the outlook for global warming.
A recent report from think tank Carbon Tracker argued that limiting warming to 2˚C could see a quarter of global refining capacity forced to close by 2035. This global temperature increase (above pre-industrial levels) is upheld as the threshold beyond which the effects of climate change would no longer be tolerable.
The troubling thing is, we're apparently pretty far off hitting an even lower target, of keeping global warming to well below 2°C, as agreed at the 2015 UN climate change conference in Paris.
A report from UN Environment, published around the time of the aforementioned analysis, said there was "an alarmingly high" gap between the emission reductions needed to limit warming to well below 2°C and the national pledges agreed as part of the Paris Agreement.
Other reports in recent weeks have also made for bleak reading – one such report for Swiss pension funds is featured on page 14. Together these reports suggest that transition risk – the risk of assets becoming impaired as a result of changes aligned with the well below 2˚C warming limit – may be largely academic.
Last month Deutsche Asset Management announced it had developed an approach for measuring companies' exposure to catastrophic climate events. Deutsche's CEO has argued that investors need to urgently contend with the more immediate physical aspects of climate risk, and that the focus on transition risk resulted in "a false sense of comfort" that the investment implications of climate risk would arise in the long term.
This did not stop investors and business from taking the fight for the Paris Agreement to the UN's climate conference in Bonn (COP23) last month, however. Let's hope they help instigate bigger change; otherwise transition risk will seem dead in the water.
Susanna Rust, Senior Reporter
susanna.rust@ipe.com
Norway reduces oil risk
1

2

Currently reading

Is transition risk dead in the water?

3

4