The "brave but risky" decision by the Netherlands' largest pension asset manager APG to source software from Denmark's Festina Finance for its new pension administration has surprised consultants.
APG announced this week it is in exclusive negotiations with Festina to buy a new system for its pension administration. APG needed a system upgrade as it will switch to a defined contribution (DC) setting upon implementing the new Dutch pensions contract.
APG's move has taken Tobias Bastian, a partner at consultancy Sprenkels & Verschuren, by surprise. He said: "Up until now, APG has always built all its software in-house. To now switch to buying externally is a fundamental switch. In fact APG says 'someone else can do it better than us'. This is surprising but also refreshing."
At the same time, Bastian emphasised that APG is taking a risk by partnering up with a company without a track record in the Netherlands. He said: "In the past 10 years, almost no foreign provider has been successful in the Dutch market for pension administration."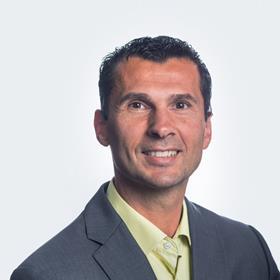 The upcoming switch to a DC system may, however, make things easier for foreign entrants, Bastian noted. "We will soon have quite a simple DC arrangement, possibly including some solidarity elements, with which foreign players do have experience. Maybe that will help them to conquer a share of the Dutch market."
"I think its brave that APG, as the Netherlands' largest pension provider, dares to start a cooperation with a foreign firm," said Arno IJmker, managing partner at Quint, another pension consultancy.
He added: "It's a step ahead that's good for the Dutch market where choice had been limited until now. The admin systems that [Dutch] providers built over the past decades are now outdated. It's laudable that APG has opted for a new concept like this."
Capgemini
In a way, APG opting for Festina can be likened to a choice between an electric car and upgrading an old diesel-powered vehicle. "That takes courage," IJmker said.
He compared the move with Pensioenfonds Detailhandel's choice for French firm Capgemini as its pension administrator in 2019. "When that happened, everyone also said 'that's daring!'."
However, APG's decision is of a different nature. APG would buy admin software from Festina, but would remain the pension administrator for ABP, BpfBouw and six other pension funds. In Detailhandel's case, the scheme outsourced its entire administration to Capgemini.
According to IJmker, APG's choice for Festina is a pre-emptive move, preventing some funds to leave the firm out of lack of confidence in APG's current system.
IJmker believes APG's choice for a foreign firm may stimulate other pension providers to do something similar. He knows of a number of other providers talking to foreign firms, but declined to be specific.
In addition to Festina, the UK's Smart Pensions, Denmark's Edlund, Sweden's Lumera and Sapiens, an Israeli firm with a large London office, are among these.
Bastian expects PGGM, MN and likely also Blue Sky Group to build a new DC admin system independently. He said: "Achmea and PGB already acquired Inadmin Riskco. This leaves TKP, AZL and a number of smaller and self-administrating funds as targets for foreign firms."
Providers should not wait too long with their choice to either buy their administrative core or build it themselves, warned IJmker. "This is essential for communication with members. Your innovation capabilities depend on your IT system. It's going to be difficult to use apps, for example, if your IT is not up to date."
Transfer
The cooperation with Festina is not a solution to the most important risk related to the pension administration, however, noted Bastian.
"This is the risk that more than €600bn in pension assets needs to be transferred to Festina Finance's system. Who will assure that members will see the right amounts of money in their personal pension pots afterwards? I suppose it won't be Festina, and if APG does this, it would look like a butcher inspecting his own meat. One would hope a third party, like an accountant or a software provider, would be hired to take care of this," he said.