The Netherlands' largest pension administrator APG is desperately looking for IT staff to prepare for the upcoming pension transition. APG currently has 37 IT vacancies on its website.
The switch to a defined contribution (DC) system "is posing a challenge in terms of staff policy," according to APG.
"To get ready for the new pension system we need good and qualified workers who are specialised in digitisation. This is not an easy task in the current tight labour market," the pension provider stated in its 2021 annual report.
The shortage in IT staff has already led APG to delay a number of IT projects, including the digitisation of its asset management operations, because it needed its IT staff for other tasks such as correcting mistakes in the administration of its main client, civil service scheme ABP.
Admin costs up
APG said it expects to soon move back to a situation in which it can use its scarce IT capacity fully for the pension transition.
It expects to move its first clients, which also include (among others) construction industry scheme Bpf Bouw, cleaners fund Schoonmaak and the pension fund for architects, to the new pension contract in 2025. Investments in IT led to a €4 increase in admin costs per member to €70.30.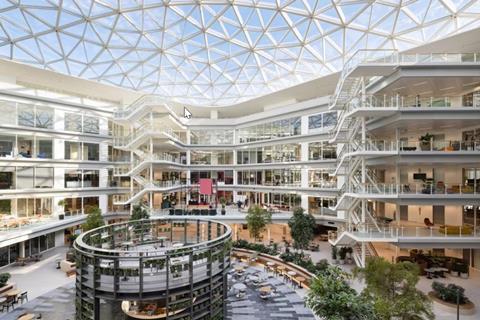 The firm, which saw its assets under management grow to €636bn by the end of the year, reported an investment return of 10.4%.
APG, which invests mostly actively but made a first venture into passive investment last year, performed especially well in alternative credit (21.3%), real estate (22.1%), private equity (40%), infrastructure (16.2%) and hedge funds (8.4%), comfortably beating benchmarks in the category.
The asset manager posted below-benchmark returns for its developed equity (29.5%) and commodities (38.4%) portfolios. Returns on its European government bonds portfolio were lowest at -10%.
Sustainable staff travel
APG is reforming its mobility policy to make it more sustainable. Staff journeys of up to 500 kilometres will in principle have to be made by train.
Employees who want to travel by plane, will need authorisation from their manager. For longer-distance travel, staff will have to choose flights with the lowest CO2 emissions.
For commuter travel, cycling will become the new standard for distances of up to 20 kilometres.
To discourage the use of cars, APG has drastically cut the number of available parking spaces to 200 at its new modern head office on the outskirts of Amsterdam.
APG's former headquarters in the Amsterdam financial district had 600 parking spaces.