Despite the current market turmoil, a long-term approach remains the "anchor" of APG's investment policy, according to Gerard van Olphen, chief executive officer of the €538bn Dutch asset manager.
He called for caution while divesting and rebalancing portfolios in a volatile market, suggesting such approaches at this time were like "catching a falling knife".
"However, where it was possible, we have invested," said Van Olphen, who argued that in the current situation new trends and corporate models are born.
"We need to anticipate these developments if they are relevant."
He also said APG is focusing on the availability of cash for collateral, and added that its diversification policy across countries and industries led to an expected performance.
The CEO said the firm had daily consultations with investment committees of its pension fund clients about which measures were sensible, adding that rebalancing was among the discussed subjects.
APG's clients include the €465bn civil service scheme ABP and BpfBouw, the €67bn pension fund for the building sector.
The asset manager has also called for companies to cease paying dividends for now.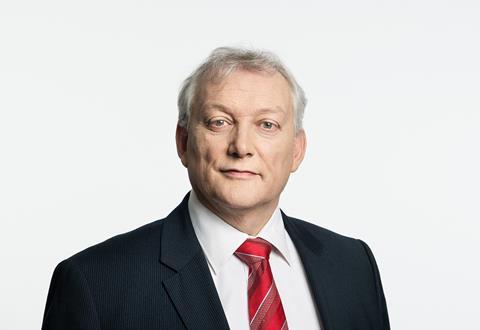 "We want to limit the negative impact of the crisis by providing them with sufficient liquidity, and enabling healthy firms to continue."
Van Olphen said it was impossible to estimate the financial impact of the deferment of dividend payments, explaining that this would largely depend on the length and depth of the crisis, as well as the level of government support for companies.
"However, it is important that shareholders and companies have a thorough discussion about the subject," he said.
Van Olphen expected that markets will only stabilise when it is becoming clear that the pandemic is under control, in particular in a large economy like the US.
He added that APG is in principle interested in investing in bonds jointly issued by euro-zone countries, "as this would create a large and liquid market".
However, he said that actual investment would depend on the terms and conditions, as well as the "reliability of the supporting institutions and countries". He also noted that investing in euro bonds would increase funding costs.
APG's CEO also said that approximately 100 of APG's critical staff were still working at the office. They represent positions in ICT, treasury and trading, as well as benefits payments.
The company employs approximately 2,200 workers in total in Amsterdam and Heerlen.
Van Olphen added that the entire staff at APG's New York office was working from home, and that critical processes were run from the Netherlands.
Hong Kong-based staff had recently restarted working in the office, albeit in separated teams, he said.