Growth has slowed in the maturing US tech sector but deep-value investors are showing more interest in the stocks
Key points

Technology is becoming a more mature sector
Significant investment in intangible assets may be a good metric of dynamic companies
Netflix looks like the most vulnerable of the FAANGs as the streaming business has low barriers to entry
There will be some losers in the move towards cloud computing
Who can survive the bite of a FAANG? The activities of the US tech giants have led to wholesale restructuring across a range of areas simultaneously. The ecosystems and networks they have built up dominate their respective marketplaces with Facebook in social relationships, Amazon in retailing, Netflix in subscription services and Google in internet searches. Add in the two behemoths, Apple (hence the acronym FAANGs) and Microsoft, and the growth of this group has been the dominant feature of US equity markets in recent years.
Determining which of the group are attractive investment propositions, though, depends on the valuation metrics on which managers build their strategies. As Nick Clay, a portfolio manager at Newton Investment Management, pointed out in a recent note, at various points in 2018, each of the FAANGs started to see its fortunes falter. "In some cases, they were a victim of their own success as users became soaked in social media choice and momentum softened. Elsewhere, they got mired in political or regulatory wrangles which threatened to destroy or at least restrict their ability to grow."
The FAANGs have been characterised as growth stocks for many years but as they have matured, growth has slowed. Some at least are starting to become of interest even to deep-value investors. "At one point we owned no FAANGs and now we have Facebook, Amazon and Google," says CT Fitzpatrick, CEO of Vulcan Value Partners, based in Alabama.
Fitzpatrick, like other deep-value investors, seeks companies with strong free cashflows. That immediately rules out Netflix. "At some point it will produce a lot of free cashflow but it doesn't today," he says. But while Amazon did not qualify in the past, Amazon Web Services (AWS) has become so large that it does now. The sell-off in the final quarter of 2018 gave investors such as Vulcan the opportunity to buy Amazon and other FAANG stocks such as Facebook.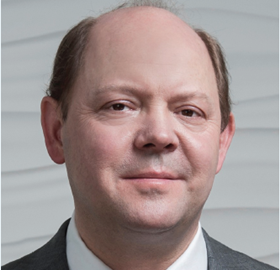 Francesco Curto, co-head of research at DWS Group, argues that there is clear evidence that companies investing primarily in intangible assets are the ones that have been able to grow earnings. Those with physical assets have lagged over the past decade.
DWS's CROCI methodology focuses on two types of intangible assets – R&D and branding – that are routinely left off reported balance sheets. Adjusting valuations using this approach lead to the conclusion that three of the five FANGS are at significant discount to the US market, according to Curto. "If the US market is on an adjusted P/E ratio of 32, two of the five are on 22, one on 25, one on 79 and one on 53."
There is a massive disparity in valuations within the FAANGs themselves. But what Curto emphasises is that some of these companies have been able to grow their earnings in the past decade, which has not been the case in other sectors. While technology companies are expensive on a price-to-book metric, the level of profitability over the past 20 years has been incredibly stable.
The winner-takes-all character of the market has driven the success of many FAANG stocks. "Google and Facebook are continuing to extract the economics of the advertising market and I don't see that slowing down any time soon, barring regulation or something stepping in to stop that," says Jeff Rottinghaus, a US equity portfolio manager at T Rowe Price.
He also sees Amazon in a strong position. Although the retail sector overall has been weak, the tech giant has a significant foothold within it. Meanwhile, AWS has become market leader in cloud servicing, with many years of high growth ahead. Its dominant position alongside Microsoft would be difficult to surpass for competitors, given the size of capital requirements necessary to get into that market.
The outlook for Apple, though, appears to be less certain. Rottinghaus points out that Apple has grown its R&D budget at an annual rate of 14-20% over the past few years but its top-line growth is in single digits.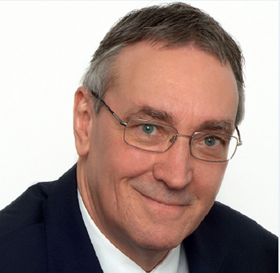 The tech giant is finding it more difficult to maintain growing returns. The reasons are not hard to discern. It is predominantly a hardware business and as Gerrit Smit, partner and head of equity management at Stonehage Fleming argues, it is much easier for new technology to replace hardware equipment than software. The iPhone makes up two thirds of Apple's revenues. Sales growth appear to have matured and unit sales are dropping everywhere. The services part of the business will continue to grow but is too small in the overall context.
Local manufacturers in China are becoming more innovative than Apple and a lot cheaper. What Apple does have is brand loyalty, so iPhone users find it difficult to switch. But as competitors devise better technology, iPhone owners are not replacing their iPhones with new later models.
Smit also argues that Apple has pushed up its prices too far, so many Apple aficionados find it difficult to buy new ones and are not convinced they are paying up for a much better product.
Netflix looks the most vulnerable, as its streaming business has low barriers to entry. It has tried to remedy this by investing heavily and successfully into hit products but its survival relies on it continuing to succeed in that strategy. But it does not have the infrastructure and the studios to be its own supplier for 24/7 streaming, so it has to buy something. It has also had to grow through debt rather than drawing on its own balance sheet.
With low interest rates, that was a good model. "My fear is that some of those factors are in the process of changing rapidly," says Smit. As he points out, apart from the risk of interest rates rising, there is a formidable competitor emerging in the form of Disney.
Disney along with Fox and two others had started Hulu some time ago, a streaming business competing with Netflix. With Disney taking over Fox and Comcast agreeing to sell its stake in Hulu to Disney, Netflix is facing a re-energised Hulu with Disney in control, with both a massive amount of popular content and a streaming capability that rivals that of Netflix. "Over time, it will be more difficult for Netflix, not easier, and, on top of that, they have a weak balance sheet," says Smit.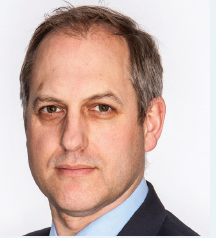 The prospects for other tech stocks are mixed. Rottinghaus likes Microsoft. "CEO Satya Nadella has really positioned Microsoft really well for where we believe IT spending is moving – toward the Cloud where Microsoft is second only to Amazon in providing cloud-computing services," he says. Nadella has also transitioned Microsoft from a perpetual software business where every quarter they have to start from zero to build sales, to a more subscription-based software business. That provides much more recurring revenue and the market is willing to put a higher return multiple on that type of business.
There are some also well-defined losers in the rush towards cloud computing. "Oracle, IBM, Intel and those companies are secularly challenged because they are not well positioned for cloud computing," says Rottinghaus.
But Smit also includes Accenture among the IT successes. "They focus on helping businesses into new technology – they are an outstanding technology related business," he says. "The old Andersen Consulting partnered with Bill Gates and Microsoft to place a PC on every desk. They have been consultants on technology since then."
US equities: Past, present and future
1

2

Currently reading

Are the FAANGs losing their bite?

3

4