Nordic institutions maintain an innovative diversification path
The structure of the Nordic institutional asset pool has undergone profound changes for years. What started as a challenge to traditional ways of harvesting yields has broadened to encompass complex multiple challenges; strengthened regulation and sustainability pressure in particular, but also general concern about historically high valuations across most markets, to mention a few. Nordic institutional investors continue to come up with still more innovative and targeted strategies to meet these challenges – a trend which has continued in 2018.
Taking a five-year horizon into account, the equity share of Nordic investors since 2013 has increased from 30% to 39% of total assets. Beneficial market conditions are the main driver of this development but it also illustrates the growing importance of the asset class. On the other hand, fixed-income allocations are down by 13% over the same period. Alternatives have experienced the greatest inflows over the past five years. Today the average Nordic investor holds about 20% of alternative investments (real estate included) in their portfolios.
Allocations to equity are still considered a key part of the yield portfolio, and emerging-markets equity in particular continues to be favoured across the Nordic region. While global emerging markets allocations are still preferred, there has been a significant uptick in interest in Asian equity from investors during 2018, which looks likely to continue in 2019. The potential for country-specific mandates in emerging markets will be a topic for the future, although it remains to be seen.
By country, Danish, Norwegian, and Swedish investors maintained a high allocation to global equity, whereas allocations to regional strategies are subdued outside of Finland. With respect to external asset management, a tendency was apparent for investors to swap some of the more established managers in the Nordic market for either more concentrated or opportunistic strategies.
Furthermore, it seems the more ESG-savvy managers often held the winning hand in 2018. The trend towards passive management also affected asset managers in 2018, although the move to passive seems to have slowed. This might be partly explained by investors starting to position their portfolios for the end of a 10-year bull market. Several leading investors have started to move from index to enhanced/beta-plus management.
Fixed income makes up close to one third of the total assets in the Nordic region. Investment-grade bonds across the Nordics are a strategic asset class owing to asset-liability management and solvency requirements. Although parts of investment grade still pay investors a return for the risk they take, few investors perceive it as a tactical asset class.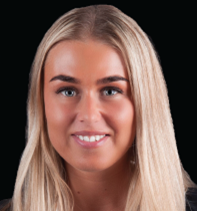 On the other hand, high-yield bonds have been a natural path for Nordic investors for years when moving out on the credit curve. However, overall interest has decreased recently. This decline can be linked to narrow credit spreads, but also the fact that there are higher yielding opportunities in asset classes with greater seniority, such as senior banks loans (and private debt).
Another important trend in 2018 is innovation in fixed income. With much of this is still sell-side driven, it will be interesting to see to what extent Nordic investors embrace the innovative strategies in credit.
When it comes to yield enhancement, emerging-market debt is perceived as the most attractive asset class in fixed income. This trend is clear across the Nordic region, with Danish and Finnish investors clearly assigning the highest level of interest to it. Finnish and Norwegian investors often have a strong preference for local currency, whereas Danish investors prefer hard currency. Investors seem to be more interested in broader mandates, where greater degrees of freedom are awarded to the managers of emerging-market debt.
Alternatives continue to be a growing part of the Nordic investor portfolios. Encompassing better-known alternatives, such as real estate, infrastructure and private equity, as well as new and more innovative strategies in private debt, managers of alternatives saw the largest inflows relative to other asset classes in 2018.
Most alternative allocations are externally managed, although some of the largest organisations continue to increase in-house resources and carry out more club deals with local peers. However, the largest and most well-known fund providers are favoured when investors search for international investments. Access to alternatives remains limited for smaller investors, who tend to prioritise accessibility over quality.
In Denmark, Finland and Sweden, the allocation to real estate is high and rising, with the current allocation comprising almost 10% of the total portfolio. Following recent years of strong performance globally, opportunities and return potential are often considered stressed in most core property markets. Consequently, some larger investors have been moving into value-added projects in the suburbs of the Nordic capitals and have taken on more risk in real estate.
Finally, investors have discussed private debt more than any other asset class this year. Many investors are looking to invest (more) in this area, and a large part of the future mandates in the Nordic region is linked to Danish, Finnish and Swedish investors searching for new private-debt investments. Management of private debt is primarily outsourced to dedicated managers.
In conclusion, rotations in the Nordic institutional portfolios have been significant over the past five years, and there is no indication of this coming to an end. With the innovative approach of many Nordic asset owners, there are many opportunities for external managers, but more bespoke and with significant differences across regions and segments of investors.
For asset managers it is vital to know potential clients and have a targeted approach to asset owners.
Karoline Thorslund-Andersen is an investment consultant at Kirstein
Nordic Region: Shifting borders
1

2

Currently reading

Asset Allocation: Innovation for the future

3

4