Liontrust has created an eighth investment team and has also moved the Income and US Opportunities funds from the global equity team to the global fundamental team.
The new global innovation team is co-headed by James Dowey and Storm Uru who are supported by Clare Pleydell-Bouverie. Previously part of the global equity team, the new team manages the Liontrust Global Innovation and Liontrust Global Dividend funds.
Dowey and Uru jointly developed the global innovation investment process. The three managers joined Liontrust as part of the acquisition of Neptune Investment Management in October 2019.
Dowey has 16 years of industry experience and has researched and taught the history of innovation at the London School of Economics, Uru has 10 years of industry experience and Pleydell-Bouverie undertook third-party research for private equity firms in a variety of industries before moving to Neptune.
The team's investment philosophy is based on their belief that innovation is the single most important driver of stock returns, the firm stated. This philosophy is underpinned by three pillars:
innovative companies deliver superior fundamental performance and shareholder returns over the long run;
innovation is much more than technology and is the biggest driver of success in every sector;
innovation is complementary to the traditional investment styles of value and quality and a key part of a balanced portfolio in the 21st century.
Chris Field becomes the lead manager of the Income Fund following its move from the global equity team to the global fundamental team and is supported by James O'Connor, who has been deputy manager of the fund since November 2021, and Dan Ekstein.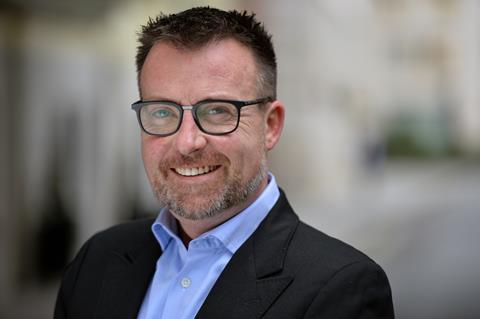 The Liontrust US Opportunities Fund has also moved from the global equity team to the global fundamental team, with George Boyd-Bowman continuing to manage the fund and applying the existing investment process, which is based on the belief that technological disruption will have a marked impact on global stock markets.
John Ions, chief executive officer of Liontrust, said: "Liontrust's continued growth and expansion, including of our client base, is giving us the opportunity to develop investment talent. This is demonstrated by the creation of the global innovation team and moving the Income and US Opportunities funds to the global fundamental team."
He added: "Bringing together the two UK equity income and the two US funds into one team adds value to investors by strengthening the resources devoted to these asset classes. Each of the funds will benefit from larger teams providing portfolio management along with stock analysis and selection."
GAM sees decline in AUM
Swiss investor GAM has seen assets under management (AUM) decline as a result of market volatility, it said, announcing its preliminary results yesterday.
AUM totalled CHF83.2bn (€83.8bn) in the first six months on the year, at the end of June, compared with CHF99.8bn at the end of last year. Assets for investment management activities stood at CHF27.1bn and for fund management services at CHF56.1bn in the first half of the year, it added.
GAM expects to report an underlying loss before tax of around CHF15m compared with a CHF0.8m profit recorded in the first half of 2021.
The firm's decline in AUM resulted mostly (almost 80%) from negative market movements of CHF12.4bn and foreign exchange of CHF0.7bn. GAM also recorded net outflows of CHF1.1bn in the first six months of 2022 for its investment management division and CHF2.5bn for fund management services.
As a result of the drop in AUM, GAM expects a non-cash impairment charge of approximately CHF264m related to the intangible brand value created by the acquisition of GAM by Julius Baer in 2005, it said.
This would result in net losses for the first half of 2022 of about CHF275m under International Financial Reporting Standards (IFRS), compared with net losses after tax of CHF2.7m in the first half of last year.
GAM underlined that the impairment charge and IFRS losses do not have an impact on the group's tangible equity, its cash position, client-related or operational functions.
Peter Sanderson, GAM's chief executive officer, said: "During the first half of 2022 we have seen extraordinary economic and geopolitical conditions having a significant impact on markets. As a result of this volatility, clients have been exercising greater caution."
He added: "Despite this, we are encouraged to see improving resilience in our flows, with clients allocating to a number of our high conviction active strategies designed to help them navigate this challenging environment."
GAM will issue an update of its results for the first half on 2022, and a further update on its investment strategy on 3 August.
AllianceBernstein (AB) has announced its commitment to achieve net-zero emissions, working to align its business operations and a range of investment strategies with a 1.5°C pathway by 2050, in support of the Paris Agreement.
The commitment advances AB's longstanding efforts to act and invest responsibly. The asset manager stated that "climate risk is an investment risk" and that "it's essential to consider the material, physical, and transition risks and opportunities of issuers the firm invests in".
This approach ensures that the firm accurately forecasts cash flows and valuations, and that climate-risk considerations are incorporated when optimising risk and return for the its clients, it added.
"AB has been intentional in its approach to responsible investing and in helping achieve a more sustainable future," said Seth Bernstein, president and CEO of AB. "Our net-zero strategy addresses both the corporate and investment levels. It re-emphasises our commitment to ensuring that our people and portfolios all work together to achieve critical climate goals."
As part of its net-zero strategy for business operations, AB will continue its initiative to locate 85% of employees in green buildings by 2025 and will explore renewable energy options.
On the investment side, the firm is building on its longstanding commitment to climate action and advocacy. AB signed on to the Principles for Responsible Investment in 2011 and has collaborated with the Columbia Climate School on climate-policy work in addition to training programmes to shape the next generation of professionals striving to address the impact of climate change and develop solutions.
As part of its net-zero-transition plan, AB has joined the Net Zero Asset Managers Initiative, which is committed to supporting the goal of net zero greenhouse gas emissions by 2050 or sooner.

Luigi is IPE's Berlin-based DACH correspondent. His coverage includes regulation and the latest pensions and investments trends, and, being a native Italian, he also covers Italy's pensions market. He has reported from Italy and Germany on international politics and business for European and US publications including USA Today, Bloomberg BNA and for the investigative magazine L'Espresso. He was previously Germany correspondent for Mergermarket covering M&A.
View full Profile