Next month world leaders will gather in Paris to discuss the future of the planet. It might be a sweeping generalisation to view the UN Climate Change Conference as such a crucial event, but the summit marks the first time since 2009 that governments stand a chance of concluding a treaty to replace the Kyoto Protocol, one that could drastically lower global carbon emissions and at least slash the odds in favour of catastrophic global warming.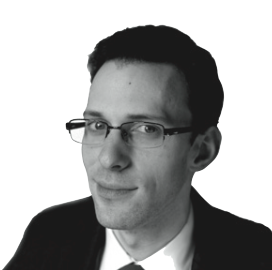 Its importance cannot be overstated, and neither can the hopes of the investment industry resting on an outcome better than the one produced by the ill-fated gathering six years ago in Copenhagen.
Those interested in tackling climate change will know the arguments for it, and those who view it as peripheral to their investment activity may have at least taken note of the recent pronouncements from China and India – countries known for their coal-fired industries and their desire to see economic growth, regardless of the environmental impact – that they will seek to curb emissions, introducing a price on carbon.
If the larger economies settle on such a carbon price, either adjusted on an exchange or set as a tax rate, then all asset owners will have to take on board the risk posed by continued reliance on fossil fuel and the vexed question of stranded assets.
But while the focus on carbon emissions is undoubtedly important, the relentless focus on a low-carbon economy risks crowding out other equally crucial environmental risks.
Closely linked to the risk of global warming is the question of water scarcity which, in turn, affects the agricultural sector's ability to produce bumper harvests to feed the global population. All of these risks should be monitored closely by a forward-thinking asset owner, and placed on the agenda of companies wishing to future-proof both their profits and their supply chain.
Hopefully there will be a successful, binding agreement in Paris that encourages countries to set up regulatory frameworks allowing the required $53trn (€47.1trn) in investment to flow towards the low-carbon economy. In the wake of such an outcome, investor groups and asset owners must redouble their efforts and speak up about sustainability more broadly, ensuring that the conversations between like-minded supporters gain the prominence of debates around carbon emissions.
It is important to remember, as Stephanie Pfeifer of the Institutional Investors Group on Climate Change writes in our Special Report this month, that Paris is indeed an important milestone in attempt to ensure sustainable investment prospers, but it is not the finishing line.
Pensions and shareholders
1

2

Currently reading

Asset owners in Paris

3