Australia has abandoned plans to legislate for a rise in the retirement age from 67 to 70.
Prime minister Scott Morrison – who has been in his role less than two weeks – said the decision came after a series of announcements as part of this year's budget, which were designed to support older Australians to live longer, healthier and more active lives.
"If they want to keep working, well they can, and things like the pension work bonus and programmes like that will support them in that choice," he said.
"But for those who aren't in that position, then the pension will be there and the retirement age will remain at 67."
Morrison said the government would ratify the decision next week.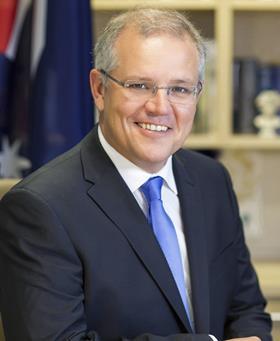 The government decided in its 2014-15 budget to lift the age at which Australians can claim the 'age pension' from 65.5 years to 67 years by July 2023. It was then due to rise again to 70 by 2035.
At the time, the federal government forecast that lifting the retirement age to 70 would save the country AUD5bn (€3bn) in pension payments over a decade.
The Australian Institute of Superannuation Trustees (AIST) described Morrison's announcement as a "big win" for older Australians.
The AIST had been lobbying the government to change its policy, according to its chief executive CEO, Eva Scheerlinck.
Speaking at a superannuation profit-for-member conference in Cairns, she said: "Raising the access age for the age pension to 70 would have been unfair and discriminatory to many older Australians who simply do not have the opportunity to continue in paid work."
According to the World Bank, the average life expectancy of Australians is 82.5 years.